The following article contains spoilers involving Wanda Maximoff from Doctor Strange in the Multiverse of Madness. For more thoughts on...
1.) X-Men: First Class Kick-Ass Director Matthew Vaughn had a huge breakout with the genesis of Marvel's favorite superhero team...
Doctor Strange in the Multiverse of Madness opens up the multiverse even more in a couple of days when it...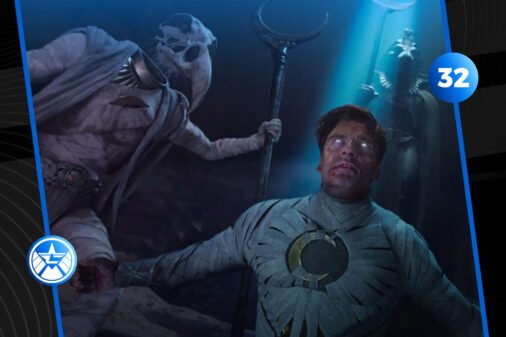 This week the Agents of Fandom are joined by Julia Skeggs of the Weighted Blanket Happy Hour podcast to break...
FOR MORE MOON KNIGHT, CHECK OUT THE AGENTS OF FANDOM ON APPLE, SPOTIFY, YOUTUBE, OR WHEREVER YOU GET YOUR PODCASTS. YOU'LL ALSO FIND TJ, GARRETT, AND THE REST OF THE...
The Agents of Fandom are back to talk about Episode 2 of the new Disney+ series Moon Knight with former...
Well, folks, it's finally here! Moon Knight Episode 1 has arrived and your Agents of Fandom are here to break...