The following article contains spoilers involving Wanda Maximoff from Doctor Strange in the Multiverse of Madness. For more thoughts on...
The Moon Knight era has finally come to a close… or has it? Has Marc Spector (Oscar Isaac) moved past...
1.) X-Men: First Class Kick-Ass Director Matthew Vaughn had a huge breakout with the genesis of Marvel's favorite superhero team...
As one month leaves and the next arrives, there is no shortage of new films coming to the box office....
The number 3 plays a big role in film; spiritually, it represents the idea of completeness, and in some cases,...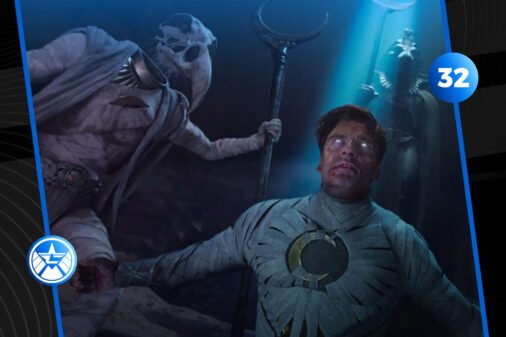 This week the Agents of Fandom are joined by Julia Skeggs of the Weighted Blanket Happy Hour podcast to break...
FOR MORE MOON KNIGHT, CHECK OUT THE AGENTS OF FANDOM ON APPLE, SPOTIFY, YOUTUBE, OR WHEREVER YOU GET YOUR PODCASTS. YOU'LL ALSO FIND TJ, GARRETT, AND THE REST OF THE...