Of course, it's nearly impossible (read: definitely impossible) to encapsulate over 60 years of filmmaking and the impact that Martin Scorsese has had on film. He has instigated countless fundamental changes to the world of cinema — in editing, storytelling, and needle drops, among so many other things — that trying to rank his 10 best projects inherently seems scathingly reductive.
And it is, I get it. But also, I've got 10 Scorsese films that rise above the rest just like I'm sure you and your parents and your friends do, and guess what? They are probably all different! That's part of the mania — part of the Scorsese energy that this list takes pride in. Enough chatter. It's time to rank!
10. 'Taxi Driver'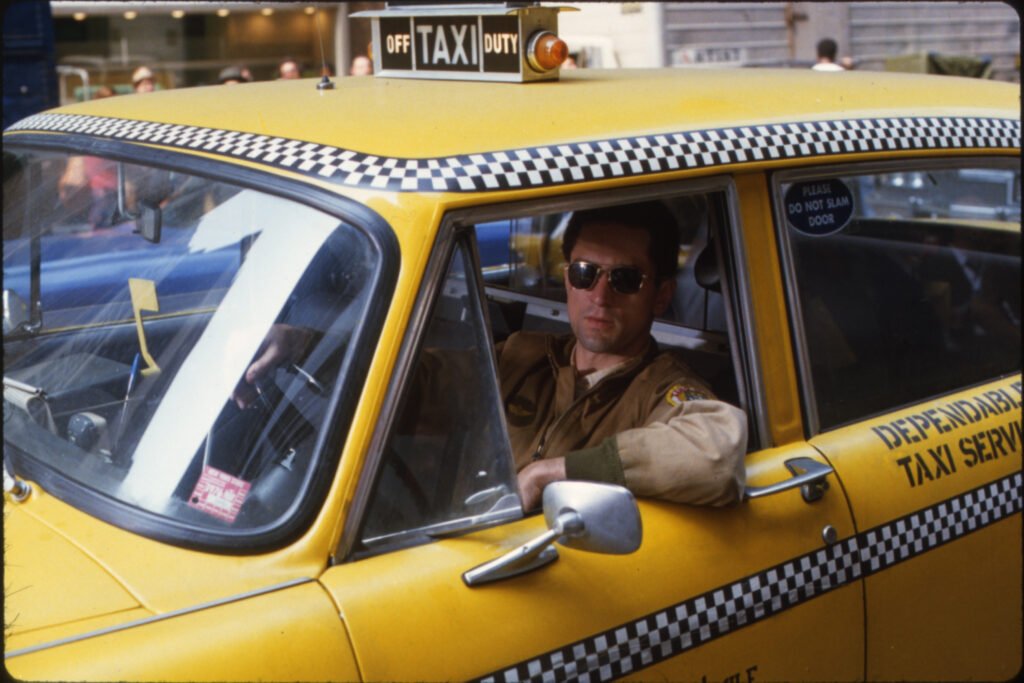 I know what you're thinking. The infamous Taxi Driver at number 10? Well, yes, number 10. I told you this task was going to be impossible. The blueprint for so many years of cinema and historical movies (I'm looking at you Joker — you billion-dollar baby), Taxi Driver is undisputedly one of the most important films ever made. The improper justification of heroism and the society that builds that hero is a trope that owes its life to this film — even if it is number 10 on the list.
9. 'After Hours'
I don't think there has ever been a more accurate movie at describing what a sleepless, manic-filled night in New York in the 1980s is. Scorsese's shortest film at just 97 minutes is not lacking in anything — unhinged decision-making, weird dudes being horny, and sculpting. It's the full package. A sexy, sultry style with wild camera swings and a story that continues to unlock deeper dungeons as it unfolds, After Hours is a maddening film made by a mad genius filmmaker.
8. 'Raging Bull'
Arguably the greatest sports movie ever made, Scorsese is absolutely in his bag with Raging Bull. The operatic score, the firecracker snaps of emotion, the incredibly ingenious use of camera movement — all pure Scorsese, in only the way he could achieve. In what is the most profound annihilation of self-confidence ever put to film, Robert De Niro as Jake La Motta earned De Niro his only Academy Award for a leading performance for a reason. The final 15 minutes still haunt me to this day.
7. 'The Irishman'
Some would have this a lot lower than 7 but I, for one, would place it a lot higher if I could. Again, remember that this is an impossible task. I just can't do it. But what I can do is tell you that if you've never seen The Irishman (or haven't rewatched it since its release in 2019) you are missing out on the purest form of late-stage Scorsese that we have.
A nearly 3-and-a-half-hour character study of a theoretically good man reckoning with his past and the decisions he's made along the way. It's Scorsese with the greats (De Niro, Joe Pesci, Al Pacino) tackling the intricacies of the mob in the 1960s in the face of religious conviction and rising American politics. The greatest crime against humanity is still the fact that The Irishman was nominated for 10 Oscars and won none. NONE.
6. 'Silence'
You need to understand that this movie is diabolically underrated — not just in the Scorsese filmography but in the grand cinematic picture of life. Andrew Garfield, Adam Driver, and Liam Neeson are the trio that I never knew I needed, especially in the setting of this movie.
Scorsese has always actively tackled his religious convictions throughout the years on screen, but this is the most recent reckoning and quite frankly the best. The ability to traverse self-preservation, foolishness, wisdom, and tenacity in such a seamless, engaging way is special. This is one I've consistently considered putting higher on the list, and just might the next time around.
5. 'The Departed'
Now that we've crossed the halfway threshold of the list, we are entering into exclusive 5-star masterpiece territory. It's not that I don't consider what came before to be significantly less, but from here on out these films just hit different. The Departed is still a masterpiece with its story of the mob, double-crossing, and personal madness — all of Scorsese's core values.
Historically, it's what finally earned him his overdue Oscar (fingers crossed Killers of the Flower Moon brings him some more justice) and thus will immortalize him, at least superficially, as one of the greats — but we already knew that. Mark Wahlberg operates on a completely different plane here, and the final scene is still one of the coolest final scenes in movie history. Speaking of which… I smell a rat.
4. 'The King of Comedy'
We speak about the greatness of Robert De Niro, and for some reason, The King of Comedy always gets lost in the shuffle — frankly, I'm not okay with that. We are talking about masterpiece status here, people! Another core text for Joker (if the shade wasn't apparent before, maybe it is now), The King of Comedy proves that a guy can get anything he wants as long as he pays the price.
Better to be king for a night than schmuck for life, as Rupert Pumpkin says. Or, sorry, Rupert Pupkin. A damning commentary on the pitfalls of society's idolatry with stardom and the pure abandonment of one man's morals to chase it. Shoutout to Sandra Bernhard for being unhinged and perfect in this movie.
3. 'Casino'
I know what you're going to say — Casino is basically just Goodfellas but in Las Vegas. And you're not wrong for saying that. But you're wrong in thinking that would deter me from putting it so high up on the list. There are moments in this film that, when I watched it for the first time, I didn't know you could do in movies. That's how masterful Scorsese is. I mean, the movie opens with De Niro getting blown up in a car, what more do you want? Sharon Stone and Joe Pesci complete the dynamite ensemble and make Casino a f*cking banger. Simple as that.
2. 'The Wolf of Wall Street'
As I was writing up this ranking, attempting the impossible, The Wolf of Wall Street looked me dead in the eye and said, "I'm not f*cking leaving," and I nodded in entranced agreement. It's not f*cking leaving. The Wolf of Wall Street is the most debaucherous, loud, absurd, frenetic, and wonderfully deranged movie out there.
Jonah Hill literally tells Leonardo DiCaprio to smoke crack with him in the first 30 minutes of the movie! Thelma Schoonmaker, Scorsese's longtime editor and collaborator and one of the best in the business, turns in career-best editing work that is unlike any other movie out there. I rewatched it for probably the fifth or sixth time the other night and still found myself in shock over what an achievement this movie is — that's the power of The Wolf of Wall Street.
1. 'Goodfellas'
We've made it to number one. Either you were reading through this list hoping for a powerful zag at number one (how wild would it have been of me to toss Bringing Out The Dead up here?) or you knew what was coming with Goodfellas. Whatever you thought, this is the unadulterated truth and the fact of life found in most biblical texts — Goodfellas is Martin Scorsese's best film.
It quite literally changed the way movies were made and what could be captured on screen. A needle-drop driven, coke-infused gang story featuring the famed "Copacabana shot" and some of the most historic one-liners in movie history — like the way De Niro says "on the houseeeee." If I say anything more about Goodfellas I might get funny, and god knows I don't want to get funny. Goodfellas is the undisputed number one.
Will Killers of the Flower Moon prove enough to shake up this list? I wouldn't doubt it. But that's the essence of Scorsese that never seems to age — his ability to inevitably change the foundation upon which cinema is laid. To continue to push the art form forward in the most authentic ways possible. To be now, and forever, the King of Cinema.
Make sure to follow the Agents of Fandom on socials to stay up to date with our latest entertainment coverage.