*This review contains spoilers for the AppleTV+ original series Shrinking*
---
Film and television are forms of art with the ability to entertain, educate, and inspire audiences. They have the power to transport viewers to different worlds, introduce them to new characters, and evoke a wide range of emotions. Film and television are a medium for storytelling, and like any other art form, they are used to convey a message, raise awareness, or simply provide a form of entertainment.
For others, they are a form of escapism from a world that tends to beat us down, knock us over, and take our lunch money without a second thought. Enter shows like The Good Place and Ted Lasso. These feel-good shows have a tendency to pick us up when we didn't even know we were down. Bill Lawrence, creator of Ted Lasso, has this genre in a vice grip. Returning to helm his second AppleTV+ show, with the addition of Brett Goldstein, Lawrence proves he's got this down to a science.
Ever been in a rut?
Shrinking follows Jimmy Laird (Jason Segel) as he attempts to overcome tragedy in his life by drastically changing the lives of his patients. When his actions start to affect his coworkers Paul (Harrison Ford) and Gabby (Jessica Williams), his daughter Alice (Lukita Maxwell), and his friends, neighbors, and patients (Christa Miller, Michael Urie, and Luke Tennie, to name a few), Jimmy must begin to reconcile his actions and the consequences they have on those around him.
As he navigates the ups and downs of his personal and professional life, Jimmy must also come to terms with the tragedy that led him down this path in the first place. With the help of his patients, coworkers, and loved ones, he sets out on a journey of self-discovery and growth. Shrinking is a heartwarming and hilarious comedy that explores the complexities of human emotions and relationships. It is a story of redemption and forgiveness that will leave audiences laughing and crying in equal measure.
'Shrinking' proves we're all just winging it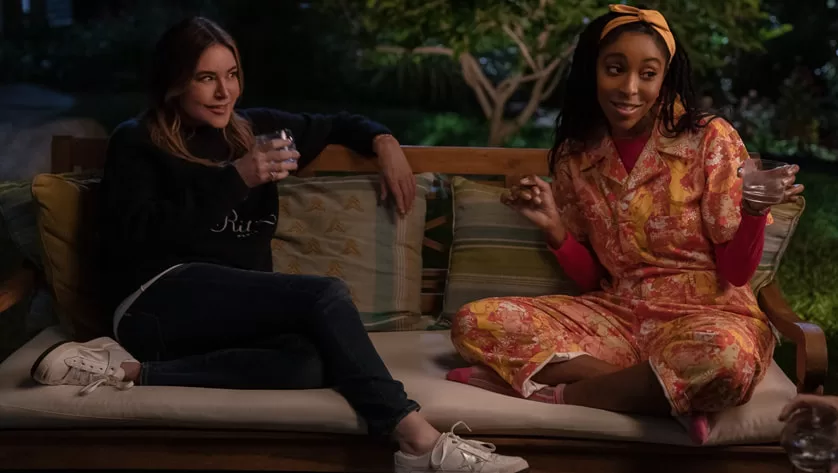 It is a little jarring to witness the expert with which you share your deepest, darkest secrets willingly steamroll their life off a cliff—but that's the beauty of Shrinking. The show doesn't shy away from the messiness and unpredictability of life. Jimmy's character is a reminder that even the most experienced and put-together individuals have their own struggles and insecurities. Through his journey, audiences are able to relate to his mistakes and learn from his growth.
Shrinking highlights the importance of therapy and self-reflection in overcoming personal challenges. It manages to address serious topics like grief, mental health, and family dynamics while maintaining its comedic core.
Our flaws add character
Shrinking is a masterful blend of comedy and emotion that leaves audiences laughing, crying, and contemplating life. The show effectively demonstrates that even the most accomplished individuals have their own struggles and insecurities. Viewers can relate to the flawed characters and join in on their growth. Shrinking emphasizes the importance of therapy and self-reflection in personal development.
The performances add depth and relatability to the show, leaving viewers with the realization that seeking therapy or help is not a sign of weakness, but rather a courageous step towards self-improvement.
---
The opportunity to review episodes 1-9 of Shrinking was made possible by advanced screeners from Apple. All episodes are now streaming on AppleTV+. Follow the Agents of Fandom socials for the latest TV and movie reviews.
'Shrinking' Review
'Shrinking' Review
The Good
Hilarious script
Full cast fires on full cylinder
Harrison Ford on TV
Great ending leaves you excited for the potential of next season
The Bad
Could use more actual therapy scenes