Andor fans, assemble! At Star Wars Celebration in London, Tony Gilroy, Diego Luna, and others took to the stage to promote Andor season 2. We get a first look at Diego Luna as the titular character Cassian Andor, along with some timeline information, a potential release date, and insight into the final season from creatives!
Andor season 2 filming and release dates
Creator Tony Gilroy shares that season two of Andor is currently halfway through filming, and is set to wrap in August of this year. He also said he expects the series to air sometime in late Summer 2024, which leaves roughly one year for post-production to work on visual effects and overall quality.
Any potential cameos and cast additions from other corners of the Star Wars universe are being kept under wraps. Andy Serkis (Kino Loy) was recently spotted on the set of season two, however it's unclear if he was filming anything or just visiting.
Andor season 2 timeline details
Among the new information Tony Gilroy shared during the Andor panel are some interesting timeline details. Season one of Andor takes place over one year, while Andor season 2 is set to spread things out more.
According to Tony Gilroy, season two will take place over four years, with three episode chunks taking up one year each. There will also be a one-year jump between the end of season one and the beginning of season two. Time jumps are tricky to navigate in any medium, but if Andor season one taught us anything, it's that we have no reason not to trust Tony Gilroy.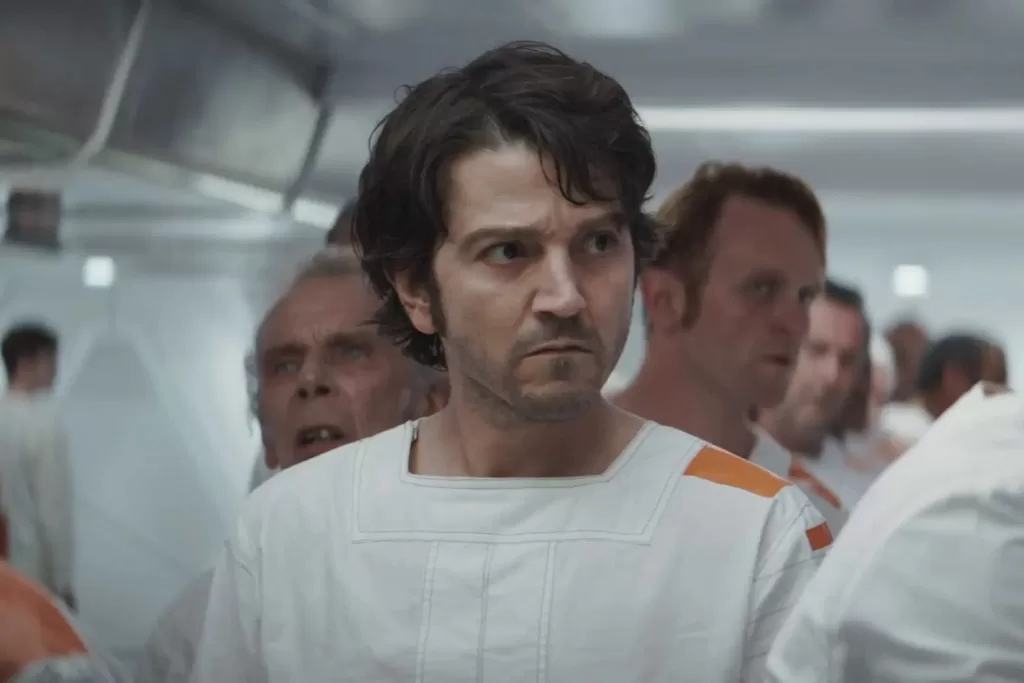 Andor season 2 plot information
Little is known about the plot Andor season two at this time, but Tony Gilroy had an interesting comment when asked about the second and final season:
"Season two being the ending has allowed for a lot of creative potential."

—Tony Gilroy, Star Wars Celebration (2023)
It seems like this would be the opposite; that when you're writing towards a finite ending, it shackles your storytelling ability. This is the perfect showcase of Tony Gilroy's creative genius, breaking free of the things that would hinder lesser visionaries.
As the writer of Rogue One and Andor season one, he has yet to miss with a story in the Star Wars universe. There's no one more qualified to wrap things up than him.
Unreal hype for Andor season 2
As part of the Andor panel at Star Wars Celebration London, fans in attendance were shown the very first season two trailer. Unfortunately, this footage will not be released to the public, and those not in attendance will likely have to wait several months before any official trailer release.
Andor shattered every expectation and preconceived notion that fans had about the show going into it—and changed the world of Star Wars forever. It is undoubtedly the most carefully crafted Star Wars series to date, surpassing The Mandalorian and The Book of Boba Fett with its superb storytelling. If the second season of Andor is able to exceed its predecessor, we'll be left with one of the best TV shows of all time.
Follow the Agents of Fandom socials for all the latest news coming from Star Wars Celebration.