When you hear the words "cocaine" and "bear" strung together for a movie, you'd think we have another Sharknado on our hands. Thankfully, Cocaine Bear soars miles above the fishy whirlwinds of the animal competition. The movie delivers on any expectations that could be had going into a film with the name "Cocaine Bear." It is filled with humor, Cokey the mama bear, and outrageous kills to keep the audience engaged. The movie delivers a truly awesome theatrical experience, keeping everyone laughing and engaged throughout. Here is why Cocaine Bear contributes to a great start to the 2023 year for movies.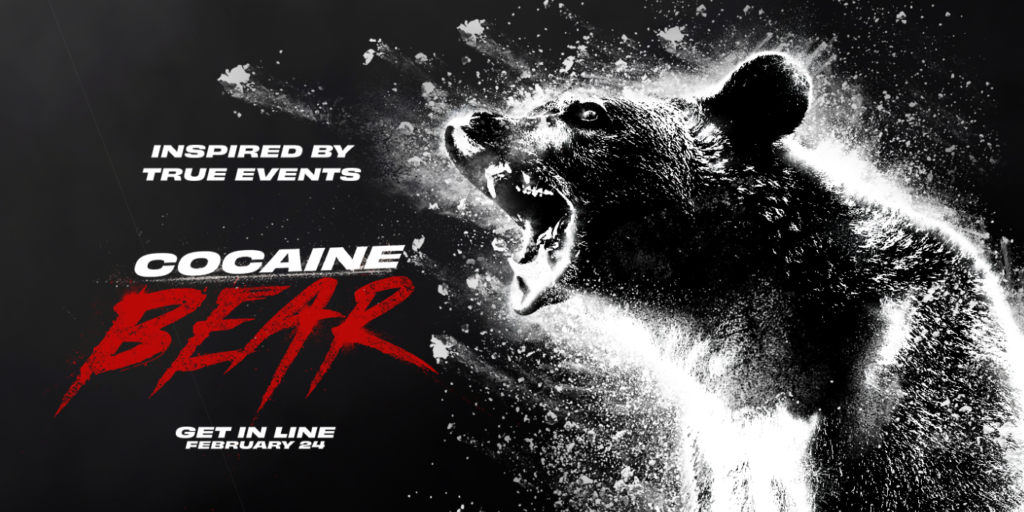 The real life cocaine drop in Cocaine Bear
Despite what you may believe, Cocaine Bear is inspired by true events. In 1985, drug smuggler Andrew Thornton dropped about 70 pounds of cocaine out of a plane, in an attempt to hide his stash. He tried to jump out of the plane, but died due to a faulty chute. This left about 40 containers worth of cocaine in the Chattahoochee National Forest for a 175 pound bear to ingest. The bear reportedly died of an overdose and was found with the empty cocaine containers.
The 'not as real' cocaine movie
In reality, only about 5% of this movie is based on real events. The rest is a crazy cinematic shot of acid straight into the brain, made up by screenplay writer Jimmy Warden and director Elizabeth Banks. The story is executed perfectly by Keri Russell, O'Shea Jackson Jr., and the late Ray Liotta. Each character has their own motives, and they don't meet up together until the end, bringing contrasting stories into one.
Russell plays a mom named Sari whose daughter, Dee Dee, plays hooky from school and goes out to the forest with her friend. Sari, a hardworking nurse, comes home to a phone call explaining that her daughter never arrived at school, and she immediately realizes they have gone into the forest. So, she sets out to find them like any good mother would.
Jackson Jr. and Liotta play drug smugglers who need to retrieve the cocaine from the plane drop. Daveed (Jackson Jr.) is loyal to Syd (Liotta), but his journey through the forest helps him realize he does not want to continue living the life of a criminal. However, Syd is completely corrupt, leaving no room for growth.
The future for movies
With a budget of about $30 million, Cocaine Bear leads the way for small budget movies to hit big at the box office. It also continues the trend of successful original movies, which is very promising for 2023. For example, Skinamarink has a budget of $15,000 USD and made over $1 million at the box office. Similarly, M3GAN and Missing are two other 2023 smash hits that have small budgets as well, with M3GAN at a $12 million and Missing at a $7 million. Both made extremely high profits at the box office so far. Cocaine Bear, along with the other movies mentioned, are proof that movies can be original, inexpensive and still beloved by many.
Cocaine Bear wins the day
Cocaine Bear is an absolute riot. It is very aware of its audience and the type of meme media this will be a part of. But that is exactly the point. It's just a movie to have fun with! With a concise 1:35 runtime, the film wastes no time getting into the humor and action. There are even a couple of heartfelt moments sprinkled in. However, it will not be for everyone. Those who are looking for a more serious movie are not going to be entertained. As long as you enjoy wacky comedy and violent kills, you will have a great time with this film.
Cocaine Bear is now playing in theaters everywhere, make sure to check it out and let us know your thoughts on our socials!