Whilst discussing his newest project Crater (coming to Disney+ May 12,) Isaiah Russell-Bailey expressed his hope to play live action Miles Morales to Agents of Fandom. Isaiah conversed about his love of superhero movies, especially Marvel movies and when asked about his desired involvement in the franchise, Miles is clearly in the front of his mind.
Isaiah's goals for playing live action Miles Morales
"With Crater diving into hard-core sci-fi, how was it working in this genre and what genre could you see yourself working in next? (…) Maybe throw yourself back into the Superhero genre after [your previous project] We Can Be Heroes? What genre could you see yourself working in next?" I asked.
Isaiah answered: "I can definitely see myself working on a horror movie or TV show. I have always wanted to try that out. But, I also would love to be in another superhero movie, specifically a Marvel movie…" His excitement for the franchise is evident as he speaks.
"My goal… One of my goals is to play Miles Morales in live-action Spider-Man films. I'm really hoping that that happens in the future." He continued.
If Isaiah is live action Miles Morales, who will be his Spider-Squad?
My next question to Isaiah was "If you want to play live action Miles Morales, who is going to be your Gwen, your Uncle Aaron and who will be your Peter Parker?" He was visibly excited to have been asked this question.
"Oh shoot! Well, I have to say Tom Holland has got to be my Peter Parker. He is a great Spider-Man, and I'm a big fan [of Tom.]"
"For Uncle Aaron…" Isaiah continues, "I mean… Childish Gambino is a really dope Uncle Aaron. I'm a fan of him as an artist. And then for Gwen…" He takes a pause whilst deciding his answer.
"Dang. This is kinda hard. There are a lot of people who could be Spider-Gwen and play [her] very well." Isaiah struggles to pinpoint one actress. "I'll have to get back to you on that one. That's a hard one right there. That's all I got on that so far!"
"Hopefully we will find out one day!" I replied.
Isaiah and I talked a little more about his passion for Marvel and his love of the Tobey Maguire Spider-Man movies in particular. "I love the Tobey Maguire movies. They are definitely some of my favourite superhero movies in general."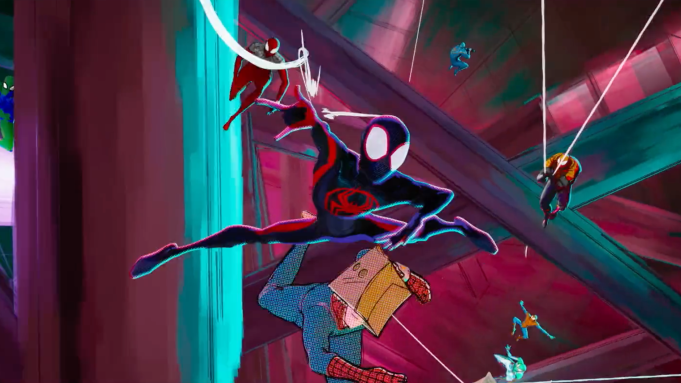 A potential new live action Miles Morales fan cast
Would you like to see Isaiah Russell-Bailey play live action Miles Morales? After learning about his passion for the franchise, he would be a great fit for the role. We know how well it works out to have an actor be so invested in and knowledgeable about their character, just look at Iman Vellani! Isaiah could definitely bring Miles' charm and personality to life. (I still want to know who he thinks his Gwen should be!)
Isaiah's wonderful new movie Crater releases on Disney+ on May 12th and stay tuned to the Agents of Fandom socials for more coverage.