Succession episode 7 hosts the infamous "Tailgate Party," a Logan Roy (Brian Cox) tradition being held for the first time following his passing in episode three. When you put some of the most powerful people in America in a room together and raise the stakes to series highs, tensions are bound to reach a boiling point.
The latest episode of Succession showcases why putting your faith in someone to come through for you will almost always be detrimental.
The dangerous "Tailgate Party"
The Tailgate Party is held the night before the election, where some of the most important people congregate to play games, socialize, and pitch politics to one another. Now that Logan Roy is gone, it's up to his children to host the event, and see to it that things go smoothly. In this world, one misstep as simple as a poorly hosted party could destroy everything you've worked so hard for.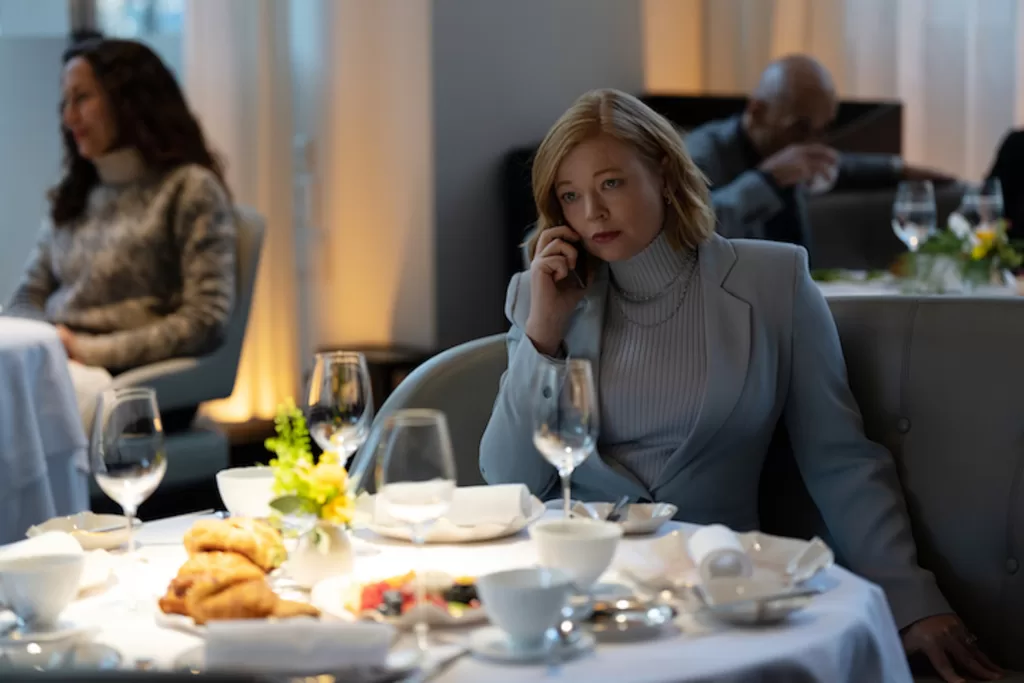 Who else is a better fit to host one of the more important events in the world that only comes around every four years but the newly rekindled couple? Following their reunion in the previous episode, Tom (Matthew Macfadyen) and Shiv (Sarah Snook) step up; and it could not be a worse thing for their relationship. This is the kind of event that must be held up by a solid foundation, not a couple that's hanging on with the tensile strength of a broken shoe string.
Tom and Shiv's relationship struggles in Succession episode 7 under the weight of hosting this party together, and they pay for it dearly. As Shiv bounces around the party accompanying Matsson (Alexander Skarsgård) and Nate (Ashley Zukerman), she throws subtle jabs at Tom to please the crowd and her cohorts.
These jabs don't go unnoticed. This has been a common theme in their relationship, and lead to yet another fight that may just split them apart for good. Tom's heart cannot bear to continue as the butt of his wife's joke to people he views as his equals.
The danger of playing both sides in Succession episode 7
As soon as Matsson reentered the picture during episode five, Shiv saw an opportunity to play both sides, and jumped all over it. She fed him intel and suggestions in exchange for a guaranteed high-level position assuming the acquisition goes smoothly, but it seems she may have hitched her wagon to the wrong horse.
Matsson has everything it takes to walk through a crowd of people, befriending anyone after a brief conversation. However, considering his unwillingness to report the gross miscalculation of subscribers in India, he's proving to be a more awful business partner with each passing episode.
The Roy brothers, Kendall (Jeremy Strong) and Roman (Kieran Culkin) have been suspicious of Matsson since the very beginning. The only reason they're honoring this deal in the first place is because it was their father's last big project, and everyone around them is constantly reminding them "not to screw this up."
Their distrust of Matsson, however, is rising to a level where they're more and more driven to see this deal fail—though their counterparts in the old guard want to see it through—so they can cash out and put this whole mess behind them.
High stakes test relationships
The election is arguably the true climax that the show has been building towards for the last two seasons. Now that it's election eve and the numbers aren't panning out as anyone had hoped, people are getting desperate.
Republican Presidential candidate Jeryd Mencken (Justin Kirk) is falling behind, and the only way to make up ground this late in the game is to acquire Connor's (Alan Ruck) 1-2% which he's spent millions of dollars to accumulate throughout the election. We all thought hanging on to that 1% was absolutely goofy, but it looks like he may find a payday in it after all.
As easy as it can be to laugh at Connor for often being the butt of the joke, he's still a Roy. He's smart, his name carries weight, and he isn't going to let anyone take what he's worked for—regardless of how miniscule it is.
His 1-2% could literally shift the election, and he knows it. The cards are in Mencken's hand to broker a deal that satisfies Connor and his infamous Conheads, because if not, he's happy to take his small percentile all the way to the finish line.
The stress of the election and the party weighs on no one more than Shiv and Tom. Tom watches her strut around with Nate—the man who almost single-handedly brought down their marriage—willing to stoop however low and metaphorically spit in her husband's face to get what she wants. Tom has already dealt with more pain than he can bear from Shiv, and in Succession episode 7, that pain reaches a boiling point.
Shiv and Tom step out onto the balcony, and what proceeds is one of the most raw, emotional scenes in the series to date. These two have never had a chance to properly air their grievances with one another; they're usually pulled apart by a business meeting or phone call, but not here.
They rip into each other will all the passion of a failing couple, and the fact that we've seen their struggles build over three and a half seasons makes this outburst feel incredibly real. Sarah Snook and Matthew Macfadyen both go at 100 mph in this scene and their chemistry bleeds through every painful line.
Final stretch power rankings after Succession episode 7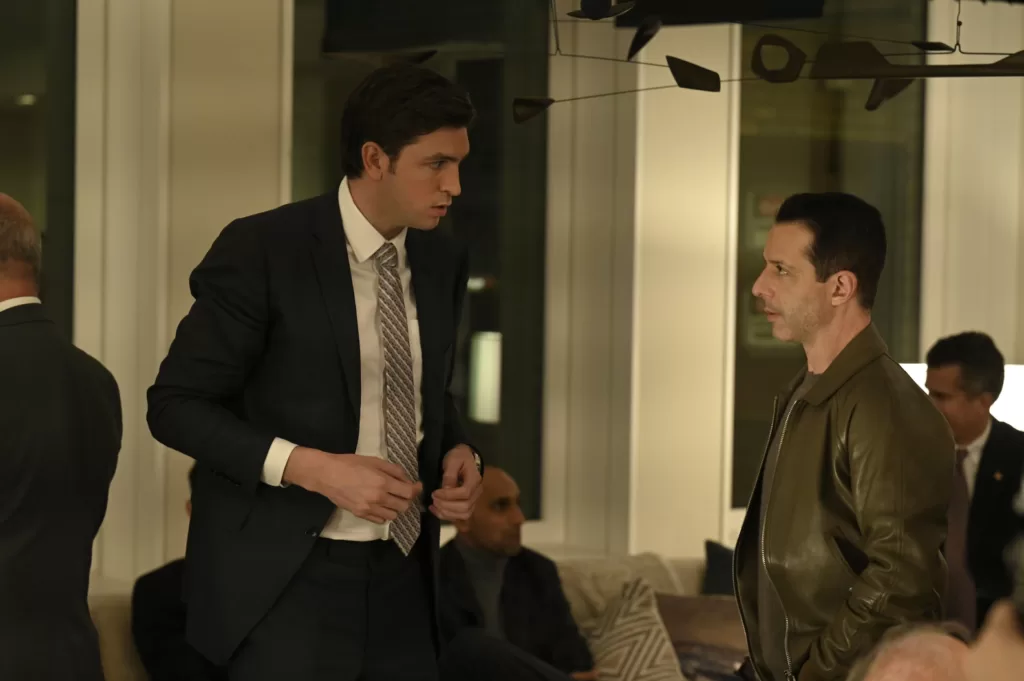 Shiv can be found tumbling down the leaderboard for this week's race to the top, but that's not unique to just her. This is a rough episode for everyone trying to claw their way up, as it seems all the carefully laid plans are starting to crumble. If there's anyone who would thrive in all this chaos, it's Logan Roy. He would undoubtedly have his eyes on the prize with a solid plan while everyone else is distracted.
Although Succession episode 7 puts each of our deeply flawed characters in a tough spot, someone will be up to the challenge of digging themselves out and climbing to the top. There's only three weeks left for one of the all-time great TV shows to close out the final season. As we head into the fabled election episode next week and then an hour and a half series finale, we could very well be entering into one of the greatest three-episode runs of TV ever.
Succession episode 7 is now streaming exclusively on HBO Max. Follow the Agent of Fandom socials for all the latest Succession news.
'Succession' Episode 7 Review
'Succession' Episode 7 Review
The Good
Great build-up episode
Stunning performances from Snook and Macfadyen
Loads of tension throughout as everyones plans fall apart
The Bad
Pacing feels just a bit off for the first time all season