CinemaCon 2023 is in full swing this week, with one of the biggest reveals thus far being brand new Kraven the Hunter footage shown during Sony's panel on Monday evening. While we have known for nearly two years now that Aaron Taylor-Johnson is set to play Kraven the Hunter in the studio's standalone Spider-Verse film, not much has been reported beyond that. In a pre-filmed message played for CinemaCon attendees, however, Taylor-Johnson revealed information that should excite plenty of moviegoers: unlike its predecessors in the Morbius, Venom and Spider-Man franchises, Kraven the Hunter will be Rated-R.
What else did we learn from CinemaCon's Kraven the Hunter footage?
Again, outside of a handful of casting decisions, very little else was known about the Kraven the Hunter project prior to Sony's CinemaCon panel. No promotional images, no behind-the-scenes looks, nothing. Those fortunate enough to attend the presentation, however, caught a glimpse of the production through the lens of a two-minute teaser trailer. Anyone hoping to see this footage for themselves are out of luck, unfortunately, as it will not release online.
Sony Pictures will release a first look at Kraven the Hunter this summer in advance of its October 6 release date. In the meantime, we'll have to settle for a description of the footage displayed; in what was described by IGN as "Logan, Rambo or John Wick-levels of bloody violence," Kraven is depicted killing several poachers. He apparently even bites one of their noses off and spits it out, for good measure. Also seen is Russell Crowe, who plays Kraven's father and is seen teaching his son to respect animals and nature around him.
It's noteworthy that, at least from the description of this trailer, Kraven the Hunter does not appear to be a villain in this film, but rather more of an anti-hero. We've seen Sony explore this concept already in its Venom franchise, and it appears that they'll do the same with Kraven.
Further evidence of this theory is revealed towards the very end of the teaser, where we meet the Rhino, played by Alessandro Nivola. Unlike the iteration from The Amazing Spider-Man 2, this Rhino will not be a man in a mechanical suit, but rather one whose human skin appears to transform into that of an actual rhino.
Who else might Kraven be taking on in this film?
In addition to the Rhino, it appears that Mr. Sergei Kravinoff could also be dealing with some…familial dysfunction during the events of the film. Fred Hechinger, who is seen in the Kraven the Hunter footage, will be playing Dmitri Smerdyakov—better known to fans as The Chameleon. In the comics, Kraven and Chameleon are half brothers, so it's a fairly safe assumption that the film will depict them as such.
During his brief cameo, Smerdyakov remarks to Kravinoff that he's "just another man hunting for a trophy." It's safe to say he doesn't agree with Kraven's extreme methods, although we don't yet know why.
Other appearances to note from CinemaCon's Kraven the Hunter footage
In addition to Taylor-Johnson, Crowe, Nivola, and Hechinger, viewers were given a first look at Calypso, played by Ariana DeBose. Calypso is an associate and often a love interest of Kraven in the Spider-Man comics; she is seen in this particular trailer calling Kravinoff "a goddamn lunatic," so it's certainly possible that she also disagrees with the rather extreme way that the hunter goes about his business.
The final noteworthy appearance within the Kraven the Hunter footage is not of a person, but rather a garment, as Sergei is depicted holding up his trademark fur outfit worn in Marvel Comics and Spider-Man cartoons.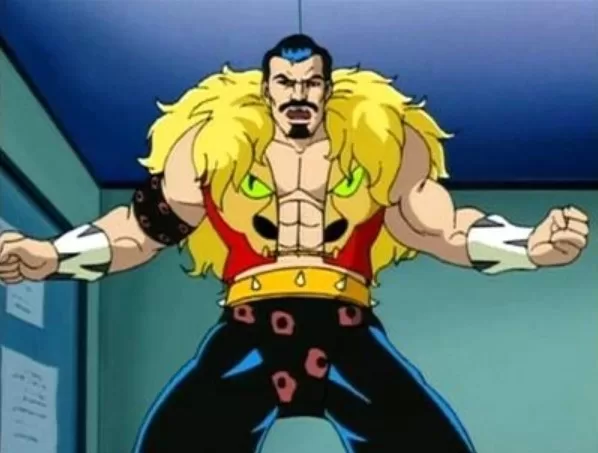 Thoughts and takeaways on Kraven from the Sony CinemaCon Panel
If Aaron Taylor-Johnson's profanity-filled introduction of Monday night's Kraven the Hunter footage is any indication, the flick promises to be for mature audiences with stronger stomachs. It's worth noting that the Venom films, while not particularly gory, do involve the lethal protector biting his victims' heads off. For those films to be PG-13 and Kraven to be rated R, you'd have to think that the displays of violence figure to be extremely graphic and/or downright disgusting.
Making a movie this intense and violent is certainly a gamble for Sony, especially considering the fact that audience reception to its live action Sony Spider-Verse library post-Tobey Maguire has been largely negative. Its most recent entry, Morbius, was critically panned and essentially used for social media meme fodder. The decision to go dark, gruesome and more serious needs to pay off if there is to be any real future for more live action spin-offs, like the upcoming Madame Web film currently in production.
Whether Kraven the Hunter will carry a direct connection to Sony's live action Spider-Man films—like Morbius and Venom have—is not yet known, as no evidence of any link was seen in the trailer. It does stand to reason, however, that depending on both the box office performance of the film and the critical reception of the Kraven character, we could be seeing the world's fiercest hunter on the big screen a lot more often in the years to come.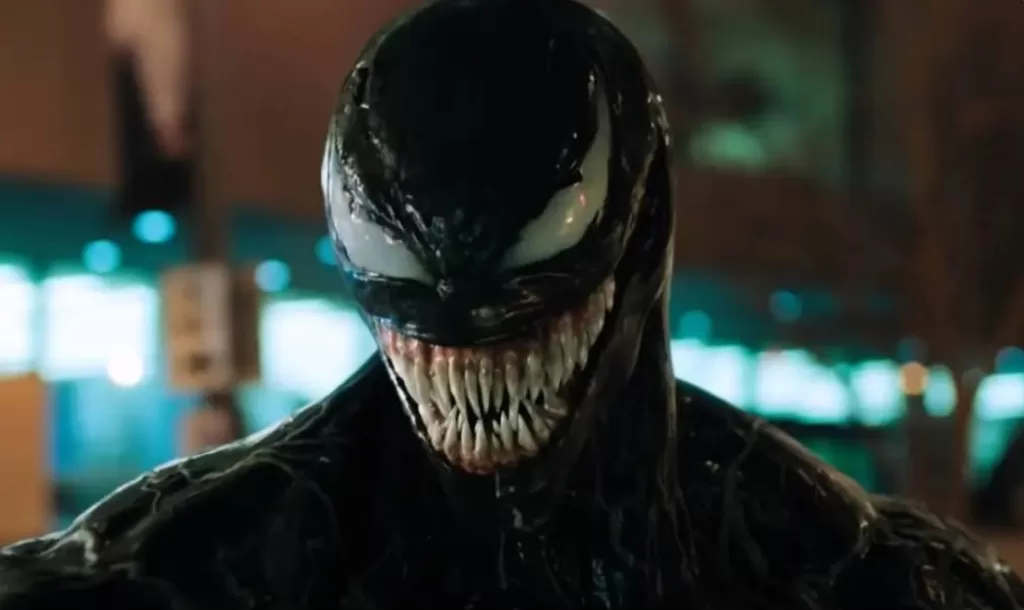 Directed by J.C. Chandor (Triple Frontier) and written by Richard Wenk, Art Marcum and Matt Holloway, Kraven the Hunter is slated to hit theaters on October 6.
Stay tuned to the Agents of Fandom socials for the latest news, reviews, and interviews!