PSYCHO-PASS has been entertaining audiences now for over a decade. With its original manga run, anime TV series, and several sequels including a plethora of movies—the franchise has grown tremendously. The latest feature film, PSYCHO-PASS: Providence pushes the story forward by looking in the past.
Taking place nearly a century into the future, 2118 to be exact, PSYCHO-PASS is a cyberpunk thriller that captures many elements of high stakes detective stories and the action seen in special force units.
Distributed by Crunchyroll, this movie stands out with its ability to answer a key question set between PSYCHO-PASS Sinners of the System and season three of the PSYCHO-PASS TV series—how did Akane Tsunemori end up in prison?
What is 'PSYCHO-PASS' about?
PSYCHO-PASS revolves around the Sibyl System, an authoritarian system that quantifies the human personality. The analysis dictates all aspects of a citizen's future. In exchange for Sibyl's rule, the everyday people enjoy a peaceful life.
In a world where all manner of mental states and trends are recorded and monitored, individuals souls are measured by a number known as the PSYCHO-PASS.
Detectives wield futuristic guns called Dominators that measure criminal potential, and work closely with enforcers who hunt down latent criminals before they can break the law.
PSYCHO-PASS: Providence review: An action-packed thriller full of twists and turns
This movie has classic PSYCHO-PASS elements. While the glitz and glamour of a cyber-futuristic world definitely act as eye candy, and reel in a fantastic visual draw, the real focus is the grounded stories—often about relationships and character studies.
PSYCHO-PASS: Providence dives deep into Akane's psyche and dabbles with her fractured relationship with Shinya Kogami; as the two must work together to unravel the heightened threat from the Peacebreakers. The film is filled with new and old characters from the PSYCHO-PASS universe that fans will recognize and become attached to.
There are heavy uses of CG/3D backgrounds and landscapes that blend in with the classic 2D character models. Fire, water, and cityscapes shine and glimmer—suitable for the quality expected at a cinematic level.
The story begins as a slow burning thriller, periodically picking up with high intensity action in a race against the clock. PSYCHO-PASS: Providence holds its Rated-R vibe with heavy violence and some gruesome deaths—nothing less than fans of the franchise would expect.
The film exceeds with the foil between Akane and Shinya. The two play off each other well, as the tone is often stern but sometimes overly serious. Fans who enjoy the political deep dive into this cyber-punk version of Japan will appreciate the attention to detail by filling in the cracks of previous plot points.
For those who admire the first season, fans of Akane Tsunemori will most likely end up really liking this film, as it answers the big question surrounding her future—with shocking twists and reveals along the away.
Can fans watch PSYCHO-PASS: Providence without watching anything prior?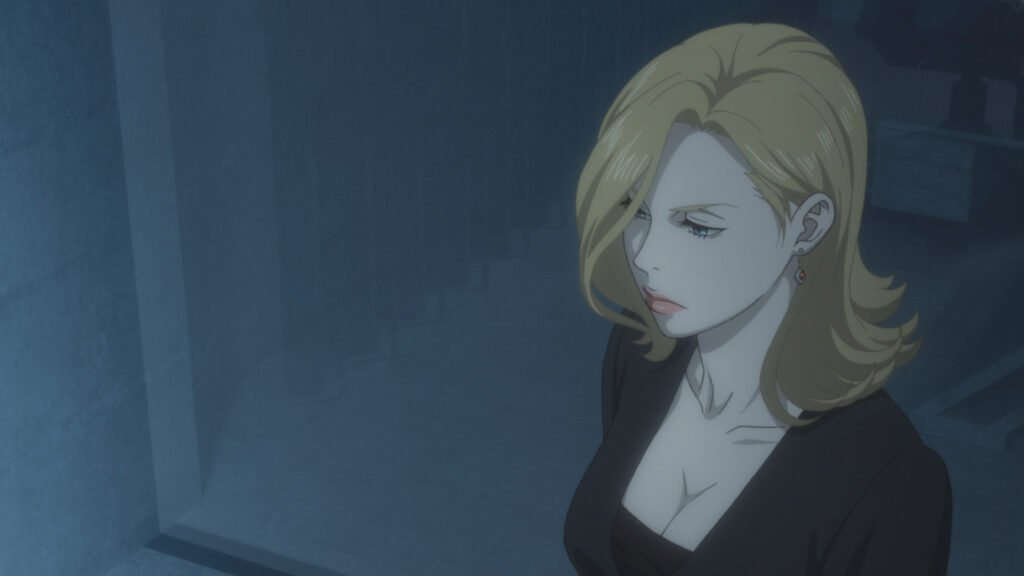 The world of PSYCHO-PASS has several seasons of television, and movies surrounding the franchise. It leans heavily into its overarching political threads and doesn't go into detail explaining it to newer audiences.
PSYCHO-PASS: Providence drops straight into the action, with the expectation that the viewer knows each of these characters and their backstories. Personally, I would not recommend watching this film without understanding the franchise on a base level. That said, Crunchyroll has provided a great 10-minute recap for those who could use a refresher or just want to jump into this film headfirst.
Fans can also catch up with this entire series, as well as many others, over on Crunchyroll!
Is PSYCHO-PASS: Providence worth watching in theaters?
PSYCHO-PASS brings some thrilling action sequences, so the bigger the screen the better! The animation is well done and many will want to be around fellow fans of the series as each shocking reveal and twist unfolds. PSYCHO-PASS: Providence is definitely silver screen worthy!
Be sure to catch PSYCHO-PASS: Providence in theaters on July 14th, with exclusive sneak-peak showing beginning Tuesday, July 11 (English dubbed) and Thursday, July 13 (English subtitles).
Keep updated with all the latest news and reviews in anime over on the Agents of Fandom socials and be sure to stay up to date with the Agents of Anime.
'PSYCHO-PASS: Providence' Review
'PSYCHO-PASS: Providence' Review
The Good
Cinematic animation
Answers long-time questions
The Bad
Definitely not an entry point for new fans