Darren Aronofsky's latest film, The Whale, is a tour de force of emotional depth and raw honesty. Based on Samuel D. Hunter's stage play, the film tells the story of Charlie, an obese English teacher (Brendan Fraser) struggling to reconnect with his teenage daughter Ellie (Sadie Sink). Fraser gives a career-defining performance as the 600-pound recluse, using 300 pounds of prosthetics to enhance the gut-wrenching emotional depth of his character.
Aronofsky is no stranger to creating powerful and emotionally charged films, having directed masterpieces like Requiem for a Dream and Black Swan. The Whale is no exception, using simplicity to tell a deeply affecting story within a week's time in a single location. The film masterfully conveys the pain and isolation of its main character, as well as the hope for redemption and connection that drives him.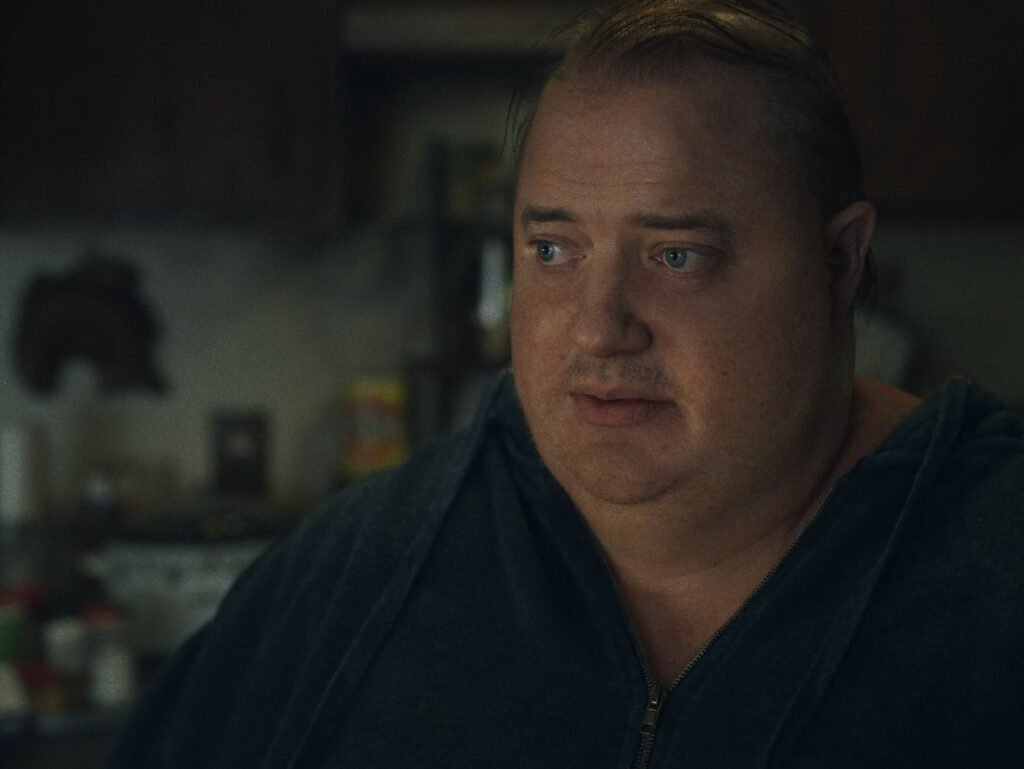 Emotional Stand Out
Fraser's performance is nothing short of Oscar-worthy, evoking a range of emotions as he portrays the struggles of a man trapped in a body that is his prison. His dedication to the role is evident in the research he put into learning how a 600-pound person would walk and move. His 300 pounds of prosthetics not only add to the realism of the character, but also serve to underscore the emotional weight of Fraser's performance.
But Fraser is not the only standout in the film. The screenplay allows for every character to be more than they appear on the surface, resulting in a fully fleshed-out and well-rounded cast. Especially Charlie's daughter Ellie, played by the talented Sadie Sink, gives a nuanced and powerful performance that truly adds depth and complexity to the film.
Aronofsky is an expert in emotion
While there are rough edges here and there, Aronofsky has crafted a film that is both emotionally charged and deeply moving. It is a testament to the director's skill and sensitivity that he is able to bring out the best in his actors and create a film that is both devastating and uplifting. Powerful and difficult to watch at times, The Whale is a film that will stay with you long after the credits have rolled.
It is a true testament to the strength of the acting and the raw emotional honesty of the story. It is no surprise that it is already being hailed as an Academy Award nominee for Best Picture and Best Actor. If you're a fan of emotionally charged dramas, The Whale is not to be missed. It is a rare and beautiful film that offers a life-changing experience and a chance to see Brendan Fraser in a career-redefining role.
The Whale is now playing in theaters nationwide.