In a world full of chaos, sometimes you have to be a little bit naughty. Enter Matilda. That stubborn feeling of never really fitting in will resound with so many of us. Matilda The Musical shines a new light on the story we're all familiar with and offers a new take on the turbulent mind of Matilda. The musical is adapted from the award-winning West End theatre show – featuring music and lyrics from the anarchic mind of Tim Minchin. Whilst this adaption doesn't quite translate from stage to screen, Matthew Warchus masterfully creates family fun for all.
My Mummy says I'm a miracle
The narrative follows Matilda Wormwood – a young girl with an extraordinary mind and an unwavering resolve to not settle for the life she is dealt. Fans of the original story can take delight in her mutant-like powers returning in full force to create some commotion.
The opening number takes us on a journey to the birth of Matilda, much to her parent's dismay, and sets up an enjoyable couple of hours. We are introduced to Stephen Graham and Andrea Riseborough, who do a superb job as Mr. and Mrs. Wormwood. It almost feels like a disservice that the pair are not given as much screen time throughout. Particularly Graham, who is such a joy to watch in this role, it doesn't feel far from perfect casting. However, most of the characters have not been given enough to do. Allowing these characters more time would benefit the audience and give the story more gravity.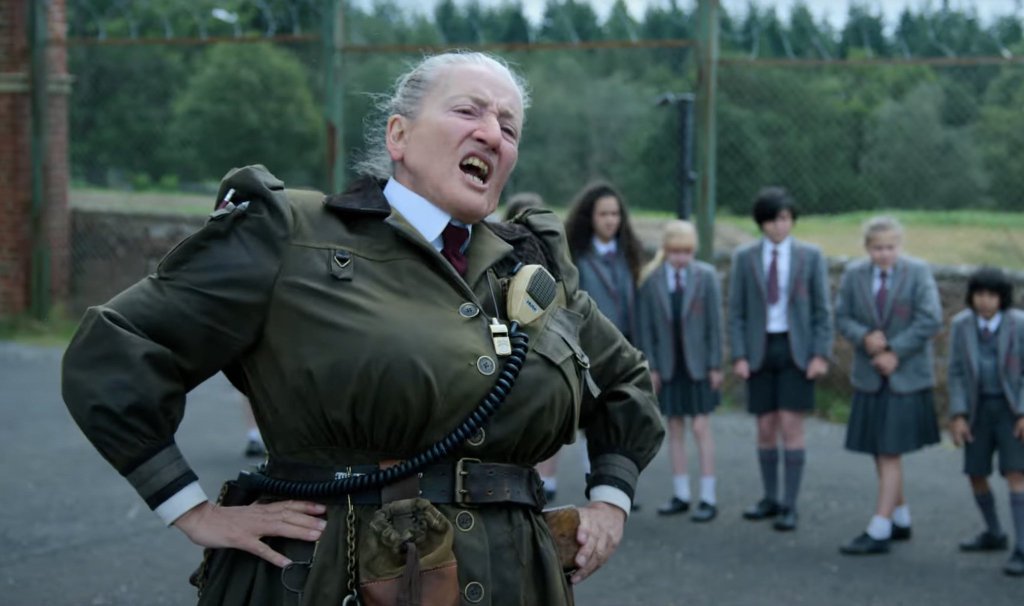 Without a doubt, whoever was to step into the role of The Trunchbull had big boots to fill. Emma Thompson is arguably the biggest name here, and she is always a delight. Yet something about this casting feels off. Thompson still presents a ruthless portrayal of the wretched antagonist, who does succeed in making you feel as though she despises children. One viewing of The Smell of Rebellion scene will attest to this – as Thompson carries the line "imagine a world with no children, close your eyes and just dream" as though it comes from a place deep in her heart. There is no doubt Thompson has a great time in this role. Despite this, feeling a genuine sense of dread when the headmaster entered a room felt like an ongoing battle that I quickly gave up on.
Matilda's move from stage to screen
In an adaptation taken directly from the stage, it is very difficult to not compare each version. It's a dangerous path to tread that can put many films at an early disadvantage. However, I do think it is essential to do so here. As a huge fan of the stage show, it's disheartening to note that several songs and characters are cut from Matilda the Musical.
It is a bold move to cut Matilda's younger brother from the production. Michael's character serves as a refuge from the Wormwood's neglect. The end result means that Matilda did not witness that her parents are capable of giving love and affection. The weight of her misery does not hit as hard due to what the family dynamic lacks.
An honourable mention must be awarded to Miss Honey's song that was cut: "Pathetic." This song delves into the self-deprecation of the timid teacher and gives an insight into her inner battle to do the right thing – despite the consequences. This could have easily taken away from the emotional punch of her redemption. However, Lashana Lynch's performance as the beloved teacher overshadows everything. Her portrayal is an impassioned masterpiece. "My House" had me in tears as soon as the first chord struck. Lynch stole the show and my heart.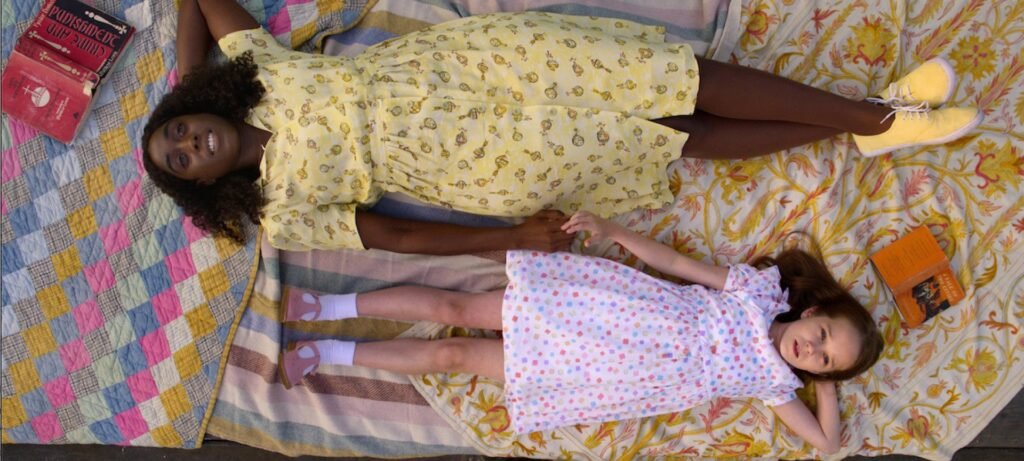 Matilda's Magic of Music
Matilda the Musical isn't the perfect re-imagining, but there are a lot of moments in it that are a lot of fun for the whole family. The soundtrack is faultless, and the choreography will enthrall you from the get-go. Eager for a rebellion, whether you've had the opportunity to see this on stage or not beforehand, Matilda the Musical is a film you should catch on streaming as soon as you can.
Roald Dahl's Matilda the Musical hit UK cinemas in November. It is available to stream worldwide on Christmas Day on Netflix.