The Last of Us has graced us with nine glorious episodes in the last two months, and it is with a heavy heart we say the journey has come to an end—for now. Each instalment brings heavy emotion, climactic action, and endless mourning.
HBO really put us through the wringer with this one! Watching Joel and Ellie grow as characters all over again has been a delight.
In this incredible season finale, we see legends return, revisit iconic moments from the video game, and are left longing for more. For the last time in the foreseeable future, let's dive into the latest episode of The Last of Us.
*Warning: Spoilers ahead for The Last of Us season one finale*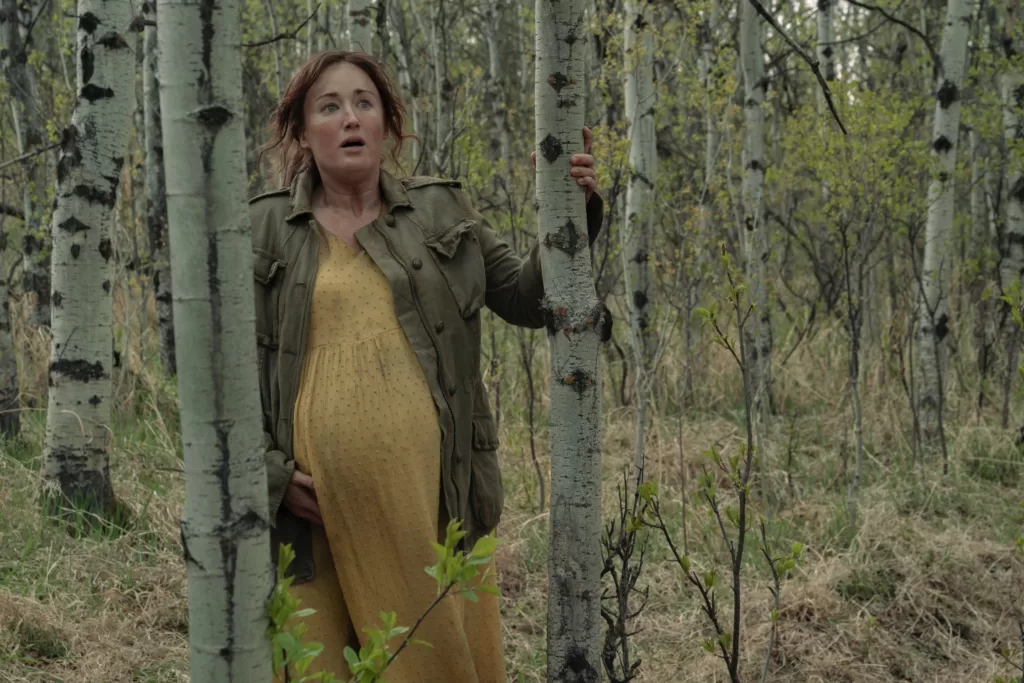 Return of the queen
The moment we have all been waiting for. In previous episodes, we see Troy Baker and Jeffrey Pierce (who voice Joel and Tommy, respectively, in the video game) appear in the live-action adaptation. This week we witness the return of Ashley Johnson. Her portrayal of Ellie is one of the most iconic and influential performances of the last decade; seeing her in the finale is poetic.
Episode nine opens tensely, with infected chasing a distressed Anna. Once she reaches safety and eliminates the imminent threat, she delivers a child—who we soon learn is Ellie. Ashley first introduced Ellie to the world with her performance of the character in the games. Now she has given birth to the character again; a beautiful choice from showrunners Neil Druckmann and Craig Mazin.
Anna and Marlene's history
Marlene is the first to discover Anna and Ellie in their difficult situation. Anna obtains a bite prior to her elimination of the infected and begs Marlene to kill her before she turns. She argues they have known each other their whole lives, and this needs to be the last thing Marlene does for her.
Despite her initial refusal, and with tears in her eyes, Marlene eventually respects Anna's dying wish. This moment is incredibly heavy, and Marlene's guilt is undoubtedly felt.
In the video game, eagle-eyed players can discover a hidden tape recorder left at the hospital by Marlene. The recording contains messages Marlene is leaving for Anna in her memory.
"I need you to know that I've kept my promises for all these years…" we hear her say. "I looked after Ellie, I would've done anything for her. Oh, I miss you, Anna. Your daughter will be with you soon."
This hidden detail makes the moment so much more heartbreaking.
The journey continues
The events of episode eight are clearly taking their toll on Ellie. She is visibly distraught by what happens with David. Joel's paternal side hasn't kicked into action for over twenty years after the loss of his daughter, but he tries his best to subtly comfort Ellie.
He assures her that the hospital is close. They hope this location will be the last stop on their journey; that The Fireflies will take Ellie and create a cure using whatever antigens her DNA carries, and it will all be over. Wishful thinking?
"They had a guitar in that RV. It got me thinking, maybe I should find one. I was thinking maybe I should teach you." Joel says to Ellie. We are one step closer to hearing Pedro Pascal sing Future Days, people.
A long-awaited moment by The Last of Us fans
Fans online have been praying that a certain scene from the video game makes it to the show.
The Last of Us delivers once again, and we get the iconic scene of Ellie discovering stray giraffes en route to the hospital. Her eyes light up, and Joel absorbs the sound of Ellie genuinely laughing for the first time in a while—her smile and excitement are contagious. This uplifting moment is the perfect glimpse of joy we all need after the horrific events of the season.
"So, is it everything you hoped for?" asks Joel, the same way he does back in episode one.
"Got its ups and downs… but can't deny that view." Ellie replies with a smirk. More lines lifted directly from the game.
Harsh reality interrupts their trance soon enough, though. This moment of happiness sparks a thought from Joel, and he suggests they abandon their quest to go back to Tommy's. They can put everything behind them and try to live a normal, happy life.
"Everything we've been through, everything I've done…it can't be for nothing." Ellie protests and their journey to The Fireflies continues. It can't be for nothing.
It's true, Ellie has been through hell. All she wants to do now is try to make a difference in the world. Her determination and will to do good are admirable and remind you of her strength. This is her purpose.
The end is in sight.
Dealing with trauma in The Last of Us
Ellie asks Joel back in episode three about how he obtained a scar on his head. He tells her someone shot at him, and they missed. Well, here we learn the heart-shattering truth.
We see Joel's tremendous loss of his daughter, Sarah, in the pilot. His grief is explored in a few ways throughout the season. He admits to Ellie that he is, in fact, the one who shot and missed. The pain and emptiness Joel carries in the days after Sarah's death are overbearing.
You can hear the hurt in his voice as he tells the story. He says he wasn't scared, he was ready. Grief is such a sensitive topic, and the series does incredible justice covering it. This reveal is heavy and hits just as hard as intended.
Pedro Pascal translates Joel's ache phenomenally. The weight of the world comes crashing down, and we are left feeling empty, once again. All Ellie can do is listen, but that's all Joel needs in his moment of vulnerability. The scene is truly beautiful.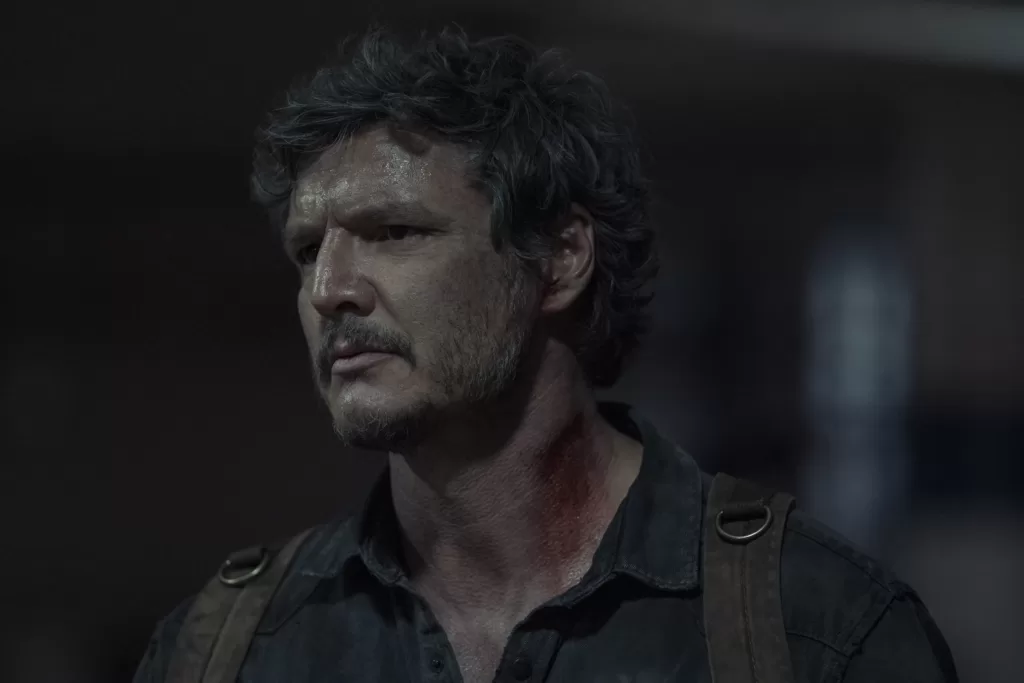 Final destination: The hospital
Joel and Ellie's arrival at The Firefly hospital is unexpected. After an ambush outside, Joel wakes up alone and Ellie is nowhere to be seen. Marlene is the one who greets him. She reassures Joel that Ellie is safe and unharmed. What she tells him next, however, is not news he was hoping for.
The antigens Ellie developed against infection are capable of making a cure. The catch, however, is that the cordyceps have grown inside her brain. This revelation ruins Joel. He begs Marlene to take him to her; to find someone else to sacrifice for a cure. Even though Marlene tries to reason with him, he can't let Ellie go.
Commence: Joel's rampage.
Joel is driven by desperation and fear. His determination to save Ellie means nothing (or no one) will stand in his way. Many Fireflies are wiped out mercilessly on his rescue mission. The look in Joel's eyes is fearful.
Joel's tough decision
If Joel is to prevent Ellie's surgery, it is to come at a great cost. No cure will be made, the end of the world will continue. He must decide what means more to him, Ellie, or creating a better world. (Ellie, duh.)
His decision is selfish, though. There is no denying that. Ellie wants her life to have purpose. She wants to make the world a better place. It brings her peace to know that she has the potential to bring back harmony, and clearly, Joel knows this.
When she awakens in the car heading back to Wyoming, Ellie asks Joel what happened. What he should say, is the truth. What he chooses to say, however, is a cowardly lie. A lie that will soon come back to bite him in the ass.
"They've stopped looking for a cure."
Joel also fails to mention that he killed Marlene and half of The Fireflies in cold blood.
Joel's actions have always left fans divided. Of course, he has lost so much and can't bear losing Ellie too. But, again, his decision is incredibly selfish. Countless lives would be saved by Ellie's sacrifice. The backlash of his choice is explored deeply in The Last of Us Part II, and I cannot wait to see it play out all over again in season two.
The Last Of Us season two confirmed
Season two of The Last of Us has already been confirmed by HBO. (Thank god.) Though, this news is expected after viewers' incredible reaction to the show. Millions of people tune in live and watch on demand every week. It is the hottest show in the world right now, and the wait for season two is going to be agonizing.
If you want the next chapter of Joel and Ellie's story, I highly encourage you to play The Last of Us Part II. The video game tells one of the most beautiful stories ever—but be prepared for even more emotional damage.
To talk more about the show, the Fandom Academy Podcast contains our in-depth thoughts on each episode of The Last of Us, and you can hit me up on Twitter to chat more!