One of the biggest names in comics today, Marvel and DC writer Chip Zdarsky sat down with Agents of Fandom Editor-in-Chief TJ Zwarych. Our Chip Zdarsky interview highlights the origins of Elektra's Daredevil, Batman's motive in today's day and age and his future at Marvel.
Zdarsky is known for his time with Spider-Man, Howard the Duck, Public Domain, Sex Criminals, his ongoing Daredevil run, and his new Batman title.
The legendary writer has been touring to meet and greet fans from all across the world. Unfortunately, Chip's run on Daredevil is coming to an end as Marvel announced a brand-new team taking over with Saladin Ahmed and Aaron Kuder.
"I knew I was ending it a couple years ago, because I had the story plotted out. So I let Marvel know in advance. So, I've known who was taking over for about 6–7 months now, with Saladin Ahmed and Aaron Kuder. I've had the chance to read their first issue, see the outline for the series, and it's awesome. The weird thing about writing Daredevil is that it's the only time in my life where I haven't been reading Daredevil—so I'm looking forward to reading Daredevil again!"

—Chip Zdarsky interview with Agents of Fandom
Chip Zdarsky on the creation of Elektra's Daredevil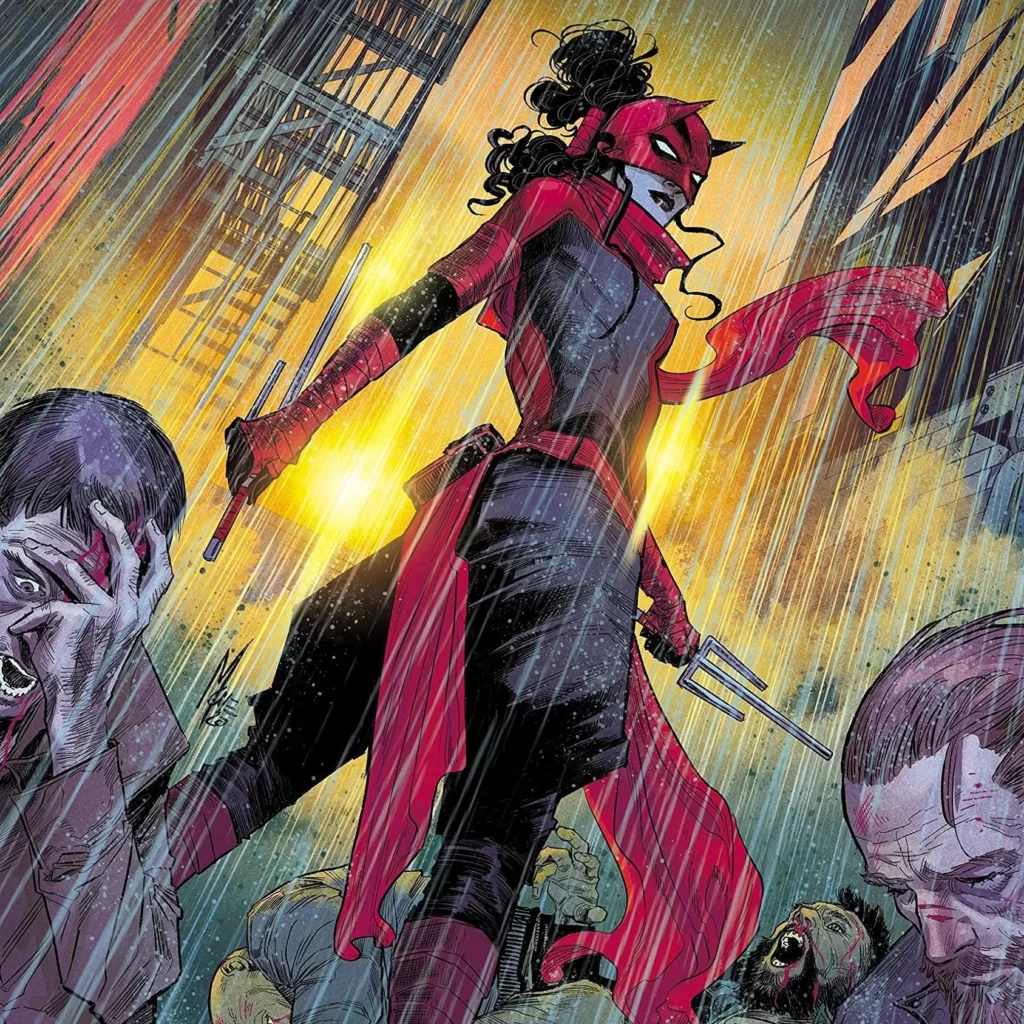 In the Chip Zdarsky Daredevil run, he introduces a new Daredevil with a familiar face—Elektra. Chip talked about what went into the decision to make the Woman Without Fear.
"I planned out a fair amount of the storyline, but the Elektra part kind of came a bit later. I knew she was going to be part of the story. But once I put Daredevil in prison, I was like, 'Someone should be Daredevil on the outside!' So the lightbulb clicked. So once that happened… you write the story for it to make a lot of sense for how it leads up to it. Her progress of a character, trying to get Matt on board to her plan. And Marco just killed it on the designs. I think it's one of my favorite things we managed to do in comics."

—Chip Zdarsky interview with Agents of Fandom
What makes Bruce Wayne tick in 2023?
The new Chip Zdarsky Batman title kicked off last year, with the Failsafe arc. We asked Chip what it's like to write a character who has been around for so long, and if his newfound Bat-family is what makes Bruce tick in 2023.
"I think that's the big thing (being a father figure). I'm coming on board at a time where he has aged a little bit in the comics, because of the extensive Bat-family. So it's fun to write him now where he's like—maybe he can't do the job? Maybe he's too old to keep doing this? His body has taken a lot. And, also, this sense of responsibility he feels about the Bat-family since they've kind of followed him into this life and is that a good thing ultimately. Can they be happy? So that's the big question going forward—what is his responsibility to them."

—Chip Zdarsky interview with Agents of Fandom
Chip Zdarsky's future at Marvel Comics
Chip also talked about what it's like balancing writing for both Marvel and DC, hinting that this may be the last time we see him at Marvel for quite some time.
"It's weird. It's weird to the point to where like I actually can't do Marvel stuff anymore while I'm doing Batman because you can't know the secrets at Marvel. It's a weird thing, to where Marvel invites me to their summits where all the writers talk about the next 4–5 years. They invited me to one recently and I can't go! I can't know what's happening for the next 4 years while I'm over at DC knowing what Batman is doing for the next 4 years. It's a weird conflict of interest. It's very sad to have to choose between Batman and Spider-Man. I hope Spider-Man forgives me."

—Chip Zdarsky interview with Agents of Fandom
Check out the full Chip Zdarsky interview
Chip went on to discuss his time at Substack, the potential of a Public Domain TV show or movie, and why he enjoys writing comics.
Keep updated with all the latest Marvel and DC news and interviews on the Agents of Fandom socials, and be sure to check out the Comic Corner where we interview your favorite comic book creatives.