For us here at the Agents of Fandom, 2022 wasn't a year we will soon forget. We launched our website and grew the team from three members to over thirty. It was a phenomenal stretch for all types of media as well, with plenty to keep us entertained throughout the year. The Agents of Fandom team compiled their top projects and performances from 2022 to help parse through the chaos. Behold, the inaugural Agents of Fandom Awards:
Agents of Fandom 2022 Awards – Films
Best Comic Book Film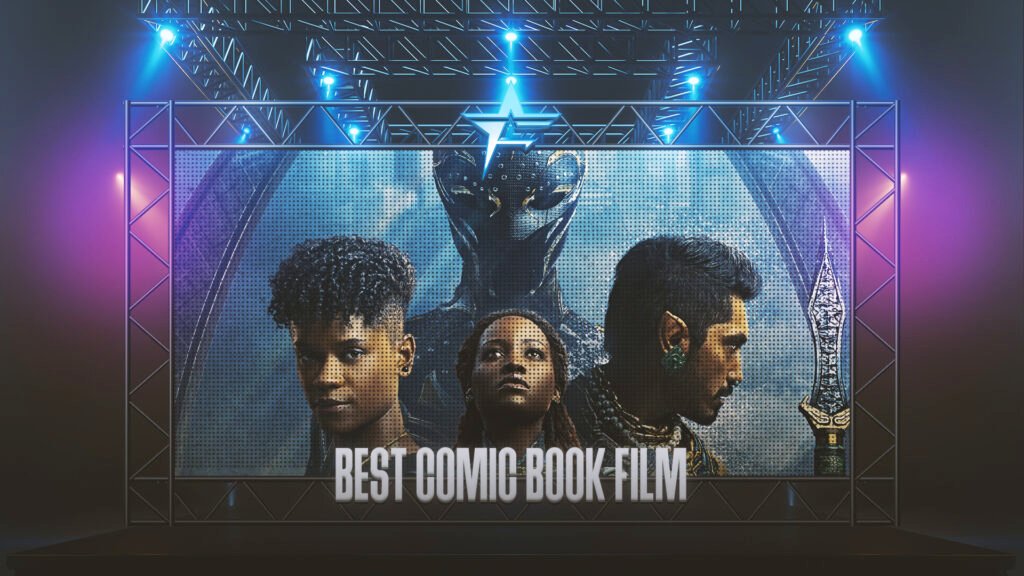 Black Panther: Wakanda Forever
Agent Garrett: With 30+ film and series projects in the past two decades, the MCU has inundated audiences around the world with top-notch content. With such established titles as Avengers: Endgame and Infinity War, it's rare that new projects are able to sneak their way into fans' top 5 lists. Black Panther: Wakanda Forever has no problem doing just that for me. An epic examination on grief, and Ryan Coogler's love letter to his best friend that continues to change the world in so many ways, this film above all else is a journey of catharsis. As everyone's journey through the grieving process is different, so will be every individual's takeaways from this film. And therein lies the beauty. Black Panther: Wakanda Forever is a multilayered masterpiece, and is not only my top comic book film of the year, but my second overall behind Everything, Everywhere, All At Once.
The Batman
Agent Jaiden: Comic book movies have become a pillar in modern day film making, representing the increasing popularity for bringing beloved characters to life on the big screen. Batman is one of those characters that can be depicted in many ways, as he has been throughout the years. The most recent, The Batman, took an entire fandom by storm, providing some of the best comic book cinematography to date. With the guidance of Matt Reeves, Robert Pattinson takes the titular character to a new level, embracing the true detective nature of Batman. Whether it's reflected in James Gunn and Peter Safran's new DCEU or not, Matt Reeves has given himself enough breadth for his own contained Batmanverse.
Doctor Strange in the Multiverse of Madness
Agent X: We've been so spoiled with comic book movie content for the past decade. 2022 is the first year in recent memory where the majority of the films feel…underwhelming? They're not bad by any means (FANT4STIC anyone?), just not up to par with what we've come to expect from the studio giants as of late. Given that the clear 2 best movies have already been taken off the board, I think I can easily argue for Multiverse of Madness being in the third slot. Sam Raimi dazzles us with spectacular visuals, and possibly the most macabre Marvel project to date. Its shaky plot is held together by stunning performances by Elizabeth Olsen, Benedict Cumberbatch, Benedict Cumberbatch, and Benedict Cumberbatch…oh wait that's the same guy? This multiverse stuff really jumbled my brain this year. Lack of fun in the myriad of multiverses, a relatively contained story, and a criminal misuse of America Chavez hold this film back from greatness.
Best Action Film
Top Gun: Maverick
Agent Martha: There's no doubt that Top Gun: Maverick will be taking the number one spot for most people's favourite film of 2022 and this admiration is entirely deserved. It's rare to see a sequel to an original story recently that not only measures up in quality, but competes as better than the first story. The combination of Tom Cruise reprising his iconic role of Maverick, and the glorious jet sequence stunt work that had everyone in my theatre on the very edge of their seats, made this an extremely satisfying viewing experience. Top Gun: Maverick is a celebration of the generations.
The Woman King
Agent Ryan: The Woman King is a fictional story based on the real all-female warriors, the Agojie, that protected the kingdom of Dahomey in West Africa during the 17th-19th centuries. It's led by an amazing cast of Viola Davis, Thuso Mbedu, Lashana Lynch, Sheila Atim, and John Boyega. The fight choreography in this film is absolutely stellar! I have so much respect for cast members that do their own stunts, and that is true for the cast in this film. They couldn't rely on CGI, and they wanted to make this film feel real in all aspects, from the action to the raw emotions portrayed by the cast. How the cast and director, Gina Prince-Bythewood, pull off this sense of realism throughout the film is truly something special and worth seeing.
Sonic the Hedgehog 2
Agent TJ: Martha said it best, "It's rare to see a sequel to an original story recently that not only measures up in quality, but competes as better than the first story." However, 2022 delivered top tier sequels on multiple fronts. Sonic 2 was a smash, somehow improving on the original Sonic the Hedgehog film. Idris Elba perfected the role of Knuckles, leading the charge in the film's all-star cast. Providing action, comedy, and heartfelt emotions, Sonic the Hedgehog 2 managed to be not only one of the top family films of the year, but one of the best video game adaptations of all time.
Best Horror Film
Barbarian
Agent Jade: Barbarian is one of the many fantastic horror movies to release this year, and tops my list for many reasons. This movie comes as an absolute surprise, filled with fresh scares and laughs while making the audience ponder, "Am I really a good person?" The actors give phenomenal performances, the sound design is chilling, and director Zach Cregger's debut into the horror genre is an instant hit! I won't say much else, as it is best if you go into this movie knowing as little as possible. So go have some fun and give this a watch!
Werewolf by Night
Agent Ash: Unfortunately, I wasn't born in the 1930s – and I say "unfortunately" because I love classic horror monster movies, and would kill to watch them on the silver screen during their prime. However, thanks to Michael Giacchino, I experienced an impossible dream of mine through his directorial debut of Werewolf by Night. The Marvel Studios Special Presentation is shot in digital format and processed onto film for an authentic 1930s Universal Monster experience. Starring Laura Donnelly as Elsa Bloodstone, and Gael García Bernal as Jack Russell, Werewolf by Night has become an instant classic and my number one horror movie of the year!
X
Agent C.J: With some of the most compelling characters we've seen, X, a film by Ti West, is easily one of the best horror movies of the year. X has a stacked cast featuring Scott Mescudi (Kid Cudi), Brittany Snow, Jenna Ortega, and of course, Mia Goth, who plays two roles in this film! X is one of the best slashers I've ever seen, with chilling kills and sequences that will make every horror fan leave the film with a smile. With the sequel Pearl (also starring Goth) already out and MaXXXine on the way, West and Goth are building one of the best horror trilogies ever, and I encourage every horror fan to give them a watch!
Best Drama Film
Devotion
Agent C.J.: If you had any doubt that Jonathan Majors is one of the best actors doing it right now, Devotion will remove it all. Directed by J.D. Dillard, Devotion is an emotional true story of brotherhood and race in this critical time of war. Glen Powell and Jonathan Majors both have had breakout years, but their chemistry and performances in this film are unmatched. There have been a lot of great films in this year, but with near flawless cinematography and one of the best directed war scenes I've seen, this movie stands out as one of the best of 2022.
Everything Everywhere All At Once
Agent Jade: Everything Everywhere All At Once may be one of the most talked about movies of 2022 when it comes to movie rankings. It is easily my favorite movie of the year. I'm listing this under "drama" simply because this movie tackles many serious topics while retaining its humor. While it is hilarious, it is so much deeper than what meets the eye–dealing with race, class, generational trauma, and so much more. This genre-bending film is an experience that anyone can take something away from!
Hustle
Agent Shawn: What makes a drama successful is when you watch the TV series, show, or film, and so get engrossed in the story, you forget who is acting and focus on what is happening. If you watched the Adam Sandler surprise from Netflix, Hustle, that's precisely what happened. In Uncut Gems, Sandler reminded the world that he had dramatic chops. With Hustle, he proved it again. He was moving, compelling, and authentic.
The man loves the game of basketball, as much as he loves an underdog. In Hustle, he showed both as he finds a diamond in the South American rough and banks his last hurrah on him. Fantastic movie. If you don't believe that, but like the game, answer this: Sandler is such a good actor, he convinced us all that Juancho Hernangomez was an above-average basketball player. Yo. That's acting!

Best Comedy Film
Bros
Agent C.J.: Bros is not only one of the funniest movies of the year, but maybe one of the most important. It is the first LGBTQ+ rom-com to come from a major studio, so it came with a lot of pressure, and it delivered in every way. Billy Eichner is as funny as ever, and Luke Macfarlane comes into the bright spotlight he deserves. With loads of fun cameos and surprises, bros is easily one of the funniest films of 2022 and has become a comfort movie for tons of people, me included.
The Unbearable Weight of Massive Talent
Agent TJ: Agents of Fandom's own Laila Heslop (@Falconsnat on socials) is borderline famous due to her breathtaking Funko Pop collection and her love of Pedro Pascal. While I've always thought Pedro was pretty cool, I never truly understood the obsession. Enter The Unbearable Weight of Massive Talent. The action-adventure comedy film spoofing the life of actor Nicolas Cage made for the funniest movie of the year. While Nic Cage was the star, Pedro Pascal's cuteness and humor boost this film to the top of the list.
The Unbearable Weight of Massive Talent
Agent Laila: Bro stole my entry.
Best Animated Film
DC League of Super-Pets
Agent Martha: Warner Bros. are back again with another knock-out animated film, but this time the spotlight is all on DC League of Super-Pets. Lex Luthor kidnaps Superman and the Justice League, leaving Krypto the dog to team-up with a group of shelter-pets with super-powers to save the day. With Dwayne Johnson and Kevin Hart leading the cast as Krypto and Ace, you know you're certainly guaranteed a good time. It's a breath of fresh air when the shackles come off and DC are doing what they do best – not taking themselves too seriously. It's an hour and 45 minutes that you can turn off, sit back, and escape to the world of Metropolis to watch a mismatched gang of pets fighting an evil overlord, and Batman just along for the ride.
Turning Red
Agent Jade: Turning Red is arguably one of Pixar's most relatable movies. It centers around Meilin Lee, a 13-year-old girl navigating growing up, being a good daughter, and trying to find her identity–while also trying to hide the fact that she turns into a red panda. This movie is a perfect portrayal of the difficult dynamics between mothers and daughters during this time in a young girl's life. We all want to make our parents happy, but there comes a time in our lives where we have to start making decisions for ourselves, and Turning Red takes you back to that time so well. My mom and I watched this together and couldn't help but cry due to the love and emotion from this cute little movie. A must-watch for the family.
Chip 'n Dale: Rescue Rangers
Agent Carlos: The first film I ever watched in a theater more than once was Who Framed Roger Rabbit?, a classic hard-boiled L.A. noir set in a universe where cartoons live among us. Everyone was in it, from Betty Boop to Mickey Mouse and Bugs Bunny. My five-year-old mind was blown. For decades, I've wanted nothing more than a sequel to the first movie that ever made me love movies. Chip 'n Dale: Rescue Rangers is that sequel, if only spiritually. The film is as biting as it is a love letter to animation. Though it sort of came and went without much fanfare, you will not find a better animated film in 2022 than Chip 'n Dale: Rescue Rangers.
Best Sci-Fi Film
NOPE
Agent Ash: In true Jordan Peele fashion, NOPE is full of metaphors wrapped up in suspense with a unique and cool concept carried out by an exceptional cast. Keke Palmer delivers some much-needed comic relief, while Daniel Kaluuya captivates the audience with his exhilarating performance. NOPE is full of dread and questions. Every scene is meaningful, nothing is trivial. It is a tale about aliens, but not one you've ever heard before, which is why NOPE is my number one sci-fi movie of the year.
Prey
Agent Carlos: We are living in the era of IP. Studios are much more likely to pimp a sixth sequel or a zombie reboot of a dormant property than to take a risk on something new. But there is a sub-genre of reboot culture where the franchise gets back to its first principles and reminds us what made it special in the first place. Prey is arguably the best addition to the Predator franchise since the original, and even that may be selling it short.
Avatar: The Way of Water
Agent Adam: After a 13-year wait, Avatar: The Way of Water arrived in spectacular fashion as the cinematic event of the year. Director James Cameron delivers an emotionally charged sequel with stunning action sequences and unreal visual effects. The Way of Water has grossed over 1 billion at the box office so far, and is sure to keep climbing as we move into the new year. This film tells meaningful stories for our new and returning characters, but focuses heavily on the most important aspect of all: our return to the fabled world of Pandora.
Best Disney+ Project (Series/Film)
Ms. Marvel
Agent AF: The Ms. Marvel comic by G. Willow Wilson was fun, wholesome, and inclusive. It's no surprise that the Disney+ show mirrored that tone, and introduced the first ever Muslim superhero in the MCU. As a brown, Muslim individual, it is heart-warming to have my religion and culture included in a mainstream series for the world to see. The show came with valuable historic and cultural lessons, and placed heavy focus on family values. Iman Vellani is fantastic in her breakthrough role. Kamala Khan now also holds the title of the first Mutant reveal in the MCU. What a win!
Obi-Wan Kenobi
Agent C.J.: It's been 7 months since Obi-Wan Kenobi has released, and I still cannot believe this show is real. Over 17 years after we saw them in Revenge of the Sith, both Hayden Christensen and Ewan McGregor returned in what may be the biggest pop culture event of the year. Not only did this show play off the emotions of the prequels and The Clone Wars, but it also made some events of the original trilogy more meaningful. Giving us new characters, new locations, and a great addition to the Star Wars lore, Obi-Wan Kenobi was easily the best Disney + project of the year for me.
Andor
Agent Carlos: The real accomplishment of Andor, beyond the brilliant dialogue, captivating set pieces, and incredible music, is the way the series makes the Empire seem more ominous, more oppressive, and more frightening than ever before without utilizing the Dark Side even once. I kept asking myself, "How are they pulling this off?" I think the answer lies in something else Andor does that most other Star Wars projects don't: showing us the ways in which the Empire as galactic colonizers have crushed the cultures of entire planets under their boots. That sort of oppression hits so much harder than anything I've ever seen in Star Wars, and I'm so grateful Andor exists.
Best Trailer
Black Panther: Wakanda Forever
Agent Brandon: Without question, the Black Panther: Wakanda Forever teaser trailer has to be the MCU's best trailer since Endgame, and one of the franchise's best overall. The stripped-down version of Bob Marley's "No Woman, No Cry," poignantly covered by Nigerian singer/songwriter Tems immediately sets the tone. Wakanda and its people are mourning the loss of their king. And we, the audience, still mourn the loss of the franchise's leading man, Chadwick Boseman. It made me emotional in ways a trailer never has, as the song played over scenes of King T'Challa's funeral. The shot of the T'Challa mural midway through the trailer is a punch to the gut. But as the trailer continues, Kendrick Lamar's "Alright" is blended into the song as the action ramps up. It serves as a parallel to the characters, that they and Wakanda will survive this ordeal. And it reminds us, the audience, that we will be alright as well.
Ant-Man and The Wasp: Quantumania
Agent Jaiden: The trailer for Ant-Man and The Wasp: Quantumania introduces one of the greatest villains since Thanos, earning its number one spot for trailers in 2022. There is a lot to appreciate about it: the song choices, the visuals, and especially the tone setting. Ant-Man is arguably one of the most underrated characters in the MCU, with his films following suit. To see a character like him face off with the MCU's next big bad sends chills down the spine of Marvel fandom. The words of Kang the Conqueror ring throughout the cosmos, as he prepares to show the true nature behind his name.
The Mandalorian
Agent Laila: Undoubtedly, The Mandalorian season three trailer created the most hype for me. Obviously. The return of my beloved bounty hunter will be the main event of 2023 and the series will easily be at the top of everyone's list. With Bo Katan's reputation era in full swing and Din Djarin on a mission to answer for his sins, season three is set to be action-packed and full of surprises. An honorable mention also is The Last of Us trailer, further proving that 2023 is Pedro Pascal's year. Amen.
Agents of Fandom 2022 Awards – Series
Best Comicbook TV Series
The Boys
Agent Adam: Season three of The Boys first aired in June of this year, and is unequivocally the best live action comic book adaptation of the year. After Season two was nominated for FIVE Emmys in 2021, it was inevitable that the cast and crew would receive a bottomless budget to play with, and they delivered flawlessly. The Boys is a fascinating examination of toxic masculinity amongst those in power within our culture, along with tons of real world parallels that will leave your jaw on the floor wondering "Did they really just go there?!"
Peacemaker
Agent Carlos: When I watched James Gunn's The Suicide Squad, the surviving character from which I least wanted a spinoff series was John Cena's Peacemaker. To me, the character was a square peg in a round hole, which is sort of the point of him, admittedly. Because I was dubious, I didn't watch the Peacemaker series until the third or fourth episode had aired, but the word of mouth became too overwhelming to ignore. I went in with an open mind and was immediately charmed. Cena is a hulked-out teddy bear, and brought more depth to that character than I thought possible. And let's face it: The opening credits alone should be #1 on AFI's greatest films of all time.
Ms. Marvel
Agent TJ: Disney+ has become a streaming Goliath on the backs of Marvel Studios and Star Wars content. While there are many amazing successes in the comic book realm, what Ms. Marvel is able to accomplish is unprecedented. A near perfect comic book adaptation with an ideal Kamala Khan in Iman Vellani, Ms. Marvel tops the list for me this year. With Marvel Easter Eggs galore and a heart-warming story, 2022's Ms. Marvel is only the beginning for Kamala Khan.
Best Fantasy Series
House of The Dragon
Agent Ash: Once in a while a show comes along that takes over the internet and has (what seems like) the entire world talking about it. This year, the first season of House of The Dragon is that show. A prequel to its predecessor, Game of Thrones, House of The Dragon takes us back to the brutality of Westeros. We are introduced to new characters that we fall in love with and agonize over, as well as DRAGONS, lots, and lots of dragons! The casting, writing, and cinematography are beautifully executed and strongly synchronized with mystical and medieval music. Matt Smith, Emma D'Arcy and Olivia Cooke (to name a few) exceed expectations with their powerful performances, which is why House of The Dragon is my number one fantasy show of the year, and arguably my overall favorite show of 2022.
Lord of the Rings: The Rings of Power
Agent Garrett: There were a couple of franchises that had their grip on me as a child, mainly Harry Potter, Star Wars, and Lord of the Rings. In fact, Lord of the Rings could quite possibly be the only franchise for which I'd sit through three extended editions. That being said, Lord of the Rings: The Rings of Power was high on my watch list this year. Though it received mixed-to-bad reviews, this series managed to do what I hoped it would: toss me back into the fires of Middle Earth like the One Ring. Carried by the relentless Galadriel (Morfydd Clark) and the cunning Elrond (Robert Aramayo), the character dynamics, massive set pieces, and I'll be honest–nostalgia, make this series is a highlight of the year.
The Witcher: Blood Origin
Agent TJ: Anything with Michelle Yeoh in it deserves a watch, but with news that Henry Cavill is out as Geralt of Rivia, The Witcher: Blood Origin skyrocketed up my list of series to watch. Thankfully, the series leaves many hints towards The Witcher's possible direction in season 3 and beyond. This spinoff takes everything we know from the original series, tosses it on its head, and then layers it with new levels of lore. For the sake of spoilers I won't say anything more, but if you're invested in Netflix's take on The Witcher, don't skip The Witcher: Blood Origin or you'll miss out on crucial world building to help you better understand the Continent and the monoliths, among others!
Best Drama Series
The Bear
Agent Carlos: In spring 2022, a new series burst on the scene and steadily matriculated its way through the zeitgeist like the aromas of an Italian beef shop through a Chicago neighborhood. That series was The Bear, a straight-to-Hulu series about a fine dining chef struggling to run the blue collar beef shop left to him by his late brother. While it would seem that this premise lends itself to the classic High Status/Low Status comedies as familiar to television as The Beverly Hillbillies or The Fresh Prince of Bel-Air, The Bear is a measured, skillfully crafted workplace dramedy that is as much about grief and coming together as a found family to achieve a common goal as it is about teaching line cooks to say "yes, chef" when addressing each other. The penultimate episode, "The Review," remains among the very best episodes of television I've ever watched. I can't wait to see what they've got cooking for season 2.
The Dropout
Agent Shawn: If you have Hulu, you know. If you don't, get the trial, because Amanda Seyfried's work as the incredulous hack Elizabeth Holmes in The Dropout is fascinating television. If ever there was a starter kit for "How to be a sociopath," it was what this woman did to convince anyone she met that she created the next big thing in medicine with her fraudulent Theranos–except herself.
The internal struggle she has to do the right thing masked by doing all the wrong things is agonizing to watch because you want to either punch her in the throat or unplug your television set. That's the power of effective storytelling, which is what Seyfried does flawlessly. Technical kerfuffle and medical impact be damned. This is about the power of deceit in the face of altruism, and that's when you discover the power and undeniable pains of this story.
This Is Us
Agent Ryan: This Is Us had its final season this year, and words cannot describe how bittersweet and emotional it was watching the series wrap up. The series typically follows the Pearson family through different generations, going as far back as the 1960s or as far forward as 2032. You watch their lives as kids, teenagers, and adults. What makes this series so special is watching how something or someone can have a big impact in our life. To keep it brief, this is the most heartfelt and touching series I've ever watched, and it has a stellar cast with amazing writing. If you're looking for a comfort show to help cheer you up and give you that serotonin boost, I highly recommend This Is Us.
Best Comedy Series
The Sex Lives of College Girls
Agent Emma: Following four unlikely roommates at a private New England college, The Sex Lives of College Girls fits the bill as my near-perfect show: a beautiful setting, a diverse cast, and authentically hilarious main characters. Season 2 has so far lived up to the perfection that was season 1, and succeeds at tackling important issues while telling a compelling story. I've been out of college for several years, but the characters and situations are still relatable and just when I thought it couldn't possibly get any funnier, each new episode somehow makes me laugh even harder. I can't wait to see what Mindy Kaling and Justin Noble have drawn up for the rest of the season and hopefully for many seasons to come.
Reboot
Agent TJ: Streaming on Hulu in the United States and Disney+ internationally, Reboot starring Keegan-Michael Key and Judy Greer is a hilariously self-aware series. Focused on the writer's room of a rebooted 90s sitcom, the meta comedy within the series provides some of the best laughs of the year. Rarely do we see a studio so willing to take comedic shots at itself, and the cast of Reboot delivers the jokes perfectly.
What We Do In The Shadows
Agent Garrett: What We Do In The Shadows returned for its fourth season this summer, catching audiences back up with their favorite group of Vampires and their familiar, Guillermo (Harvey Guillen). While this show has maintained its quality through the years, season 4 elevates the humor and manages to challenge the characters in creative new ways. Coming off of (for me) one of the most disappointing entries of the year in Thor: Love and Thunder, Taiki Waititi redeems himself with this comedic gold. "Go Flip Yourself" is tentatively my favorite episode of television this year.
Best Horror Series
Wednesday
Agent Ash: The daughter of woe tops my list as favorite horror show of 2022. Wednesday was created for us freaks, misfits, weirdos, horror fans, gore enthusiasts, and dark art elitists. It is smart, creepy, charming, and scary – just like Wednesday herself. Jenna Ortega portrays Wednesday with incredible depth, and it is a joy watching Christina Ricci back in an Addams Family project (for those who don't know, Ricci plays "Wednesday" in the 90s film, The Addams Family). If you love morbid humor, and enjoy unraveling mysteries, I highly recommend this show.
Stranger Things
Agent C.J: When looking back at all the great TV we got in 2022, it would be impossible to not mention Stranger Things 4. Taking us back to the Upside Down for the first time in 3 years, The Duffer Brothers deliver–giving us arguably the most terrifying season of the show yet. With new faces like Joseph Quinn's Eddie and Jamie Campbell's Vecna to spice things up, Stranger Things 4 lived up to all of its hype, and beautifully set up one of the most anticipated final seasons of a show ever. If you haven't gotten on the Stranger Things train yet, hop on board, you don't want to miss one of the greatest series of all time.
Guillermo Del Toro's Cabinet of Curiosities
Agent X: Something so twisted and grotesques as Cabinet of Curiosities could only come from the mind of Guillermo Del Toro. The series consists of 8 standalone episodes, each with their own deliciously horrific stories and visuals. I enjoyed this format as I don't usually watch horror shows and this allowed me to break up my viewings without clamoring for plot details. Overall, there is nothing groundbreaking with the plots of the episodes, but the storytelling and visuals make this series a worthwhile consumption during spooky season.
Best Animated Series
Kotaro Lives Alone
Agent Ryan: Kotaro Lives Alone is one of the most wholesome pieces of content you could ever watch. It follows a young boy as he moves into a new place on his own, and the impact he has on the people he comes across in his daily life. You'll laugh, you'll cry, you'll want the cast of characters to be your friends. It only has one season on Netflix, but there's definitely room for more stories to tell. It's worth rewatching over and over again whenever you need a serotonin boost.
Harley Quinn
Agent Garrett: Harley Quinn continues to be one of the funniest series on TV, animated or otherwise. This take on Gotham paints the heroes and villains we've come to love (and hate) in a new light, continuously flipping the narrative on it's head. This newest season sees a Socialist Joker running for (and becoming) Gotham's new Mayor, amidst Harley and Poison Ivy navigating their newfound romance. The show is so good that it survived the Warner Bros Discovery merger and its fourth season will release in 2023. Cheers to that!
Star Wars: Tales of the Jedi
Agent TJ: Lucasfilm creates some of the most compelling animated projects, and Star Wars: Tales of the Jedi is no exception. It focuses on fleshing out the lesser-known backstories of Count Dooku and the birth and training of Ahsoka Tano. This series excels when it leans into the failings of the Jedi, and how that leads the main characters of the stories down to similar (but morally different) paths away from the teachings of the Jedi Temple. Plus, it brings Liam Neeson back to voice Qui-Gon Jinn, and that's something any Star Wars fan can get behind.
Best Reality TV Series
The Circle
Agent Ryan: This was the year I binged all 4 seasons of The Circle and I absolutely loved it. Although each season of The Circle follows a similar format, the producers continually add new and fresh ideas that make each season unique. Season 4's big cameos really created an interesting mystery for the other cast members and provided a fun experience for the surprising guests. The alliances were all over the place, which kept me on the edge of my seat with each elimination. I can't wait to watch a new season as it comes out at the end of this year!
The Mole
Agent Emma: A reboot of the 2001 show of the same name, Netflix's The Mole takes the spot for my favorite reality show of the year. I had never seen the original series and had no idea what to expect, which made for a really great experience. Each episode follows a group of people participating in a series of competitions and puzzles to win a bunch of money, however, one of the members of this group is a person secretly chosen by producers to sabotage the rest of the group and lose them money – aka "the Mole." It was so much fun coming up with theories and paying attention to potential clues to try to figure out who the Mole was. It truly kept me guessing until the last episode!
Fboy Island
Agent Garrett: I ramped up my reality TV watching this year with the start of the Ticket2Reality podcast under the Agents of Fandom podcast network. Among some of the new shows I got into are classics like Big Brother and Survivor. Others aren't quite as established, like Temptation Island or Below Deck. None of them, however, are quite as chaotic as Fboy Island. Hosted by Nikki Glaser, three women look to find love with a pool of single men. The only problem is– half of them are Fboys. My favorite part about this show is it doesn't conform to any rules and values shock value. While Seasons 1 and 2 are (somewhat) similar, the way they shake things up has to be seen to be believed.
Best Documentary
Say Hey, Willie Mays!
Agent Jade: Being a Bay Area girl, I was thrilled to see that Willie Mays was getting a documentary on HBO Max. Say Hey, Willie Mays! is a wonderfully lighthearted and profound documentary about Willie Mays' career as a professional baseball player. Mays himself is interviewed quite a bit, and it is so intriguing to hear him talk about his time coming up in the spotlight as a black man in a predominantly white sport. He talks through the hardships he faced, but also explains how he made it through those times with action. Willie Mays is one of the most iconic figures in San Francisco history, and I'm so elated that this documentary exists. I highly recommend this to anyone who loves sports and is in need of an awe-inspiring story.
Mickey: Story of a Mouse
Agent TJ: Throughout the history of animation, there's no character whose popularity compares to that of Mickey Mouse. However, throughout the figure's lengthy career, there have been some stains that plagued his reputation. It was a refreshing change of pace to see a studio like Disney acknowledge these flaws in their celebration of the character in the documentary Mickey: Story of a Mouse. The deep dive into Mickey's history delivers an honest and hopeful exploration into the beloved character.
Fire of Love
Agent Shawn: If documentaries are your thing, you know it's not only telling a story, but how that story grips you and yanks you into the tale. Fire of Love is a documentary that deserves your attention. You will meet Maurice and Katia Kraftt, who for three decades combined their passion for each other and volcanic study into a feature film that must be seen to be believed. The better picture quality you can see this on, the more it will serve you. The photography and journey of the Kraftts is a marvel to behold, right up until they meet their demise. (And yeah, you can guess how.) It's fantastic storytelling!
Agents of Fandom 2022 Awards – Books
Best Marvel Comic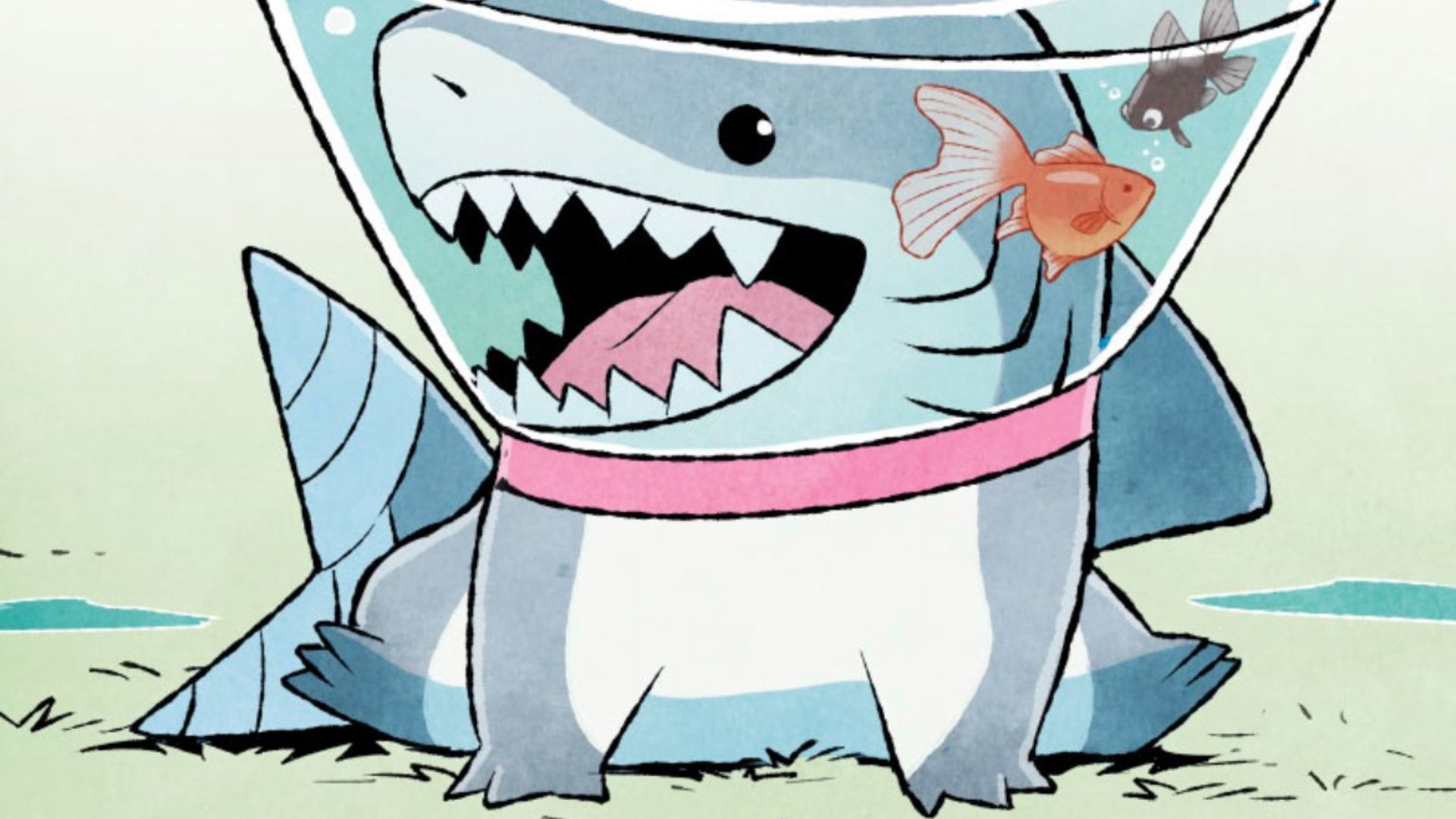 It's Jeff
Agent Damon: This is tough, I read dozens of Marvel books every single month, but there's one that I genuinely look forward to every week when it releases. It's Jeff, written by Kelly Thompson with art by Gurihiru, was a staple in 2021. The second volume in 2022 has lived up to its first. Adorable visuals, great storytelling (even without words) and easy access via Marvel Unlimited… Marvel has an absolute hit on their hands in Jeff the Landshark.
Gambit
Agent C.J.: In 2022 I found my love for comics, whether it be DC, Marvel, or any Indie publisher, reading them has been a pleasure. That being said, my favorite of the year is Chris Claremont's exploration of the moments immediately following the debut of the greatest Marvel character ever, Gambit (not biased at all, I promise). Gambit not only has a great cast of characters, including himself and a younger version of Storm, but it also has a great villain, a fun story, and some crazy visuals that are a treat for the eye. Everyone should give this series a try!
Best DC Comic
Nightwing
Agent Damon: Tom Taylor's Nightwing hits me right in the feels every single month. The ground level life of Dick Grayson has come alive in the expansive DC Universe, and Dick's journey through adulthood (what are we, late 20s at this point?) has made him become my favorite DC character. He cares, he pushes others further, and with partners like Bitewing and Babs, this is the best superhero book on the shelf right now.
The Flash
Agent AF: The Flash by Jeremy Adams has been some of the best comic literature that I've read in a while. There may be some bias in the sense that Wally West is my favourite DC character. He is front and center in the earlier part of the year, focusing on trying to free Barry Allen from a pocket dimension. There are some moments that spotlight Wally as a father and a husband; including putting his wife, Linda Park, and kids in a tricky situation. In the end, Wally makes the correct call and all is well. The issues this year had it all. Great art, great storytelling, and small seeds planted to set up big things for the DC Universe moving forward.
Best Indie Comic
Something is Killing The Children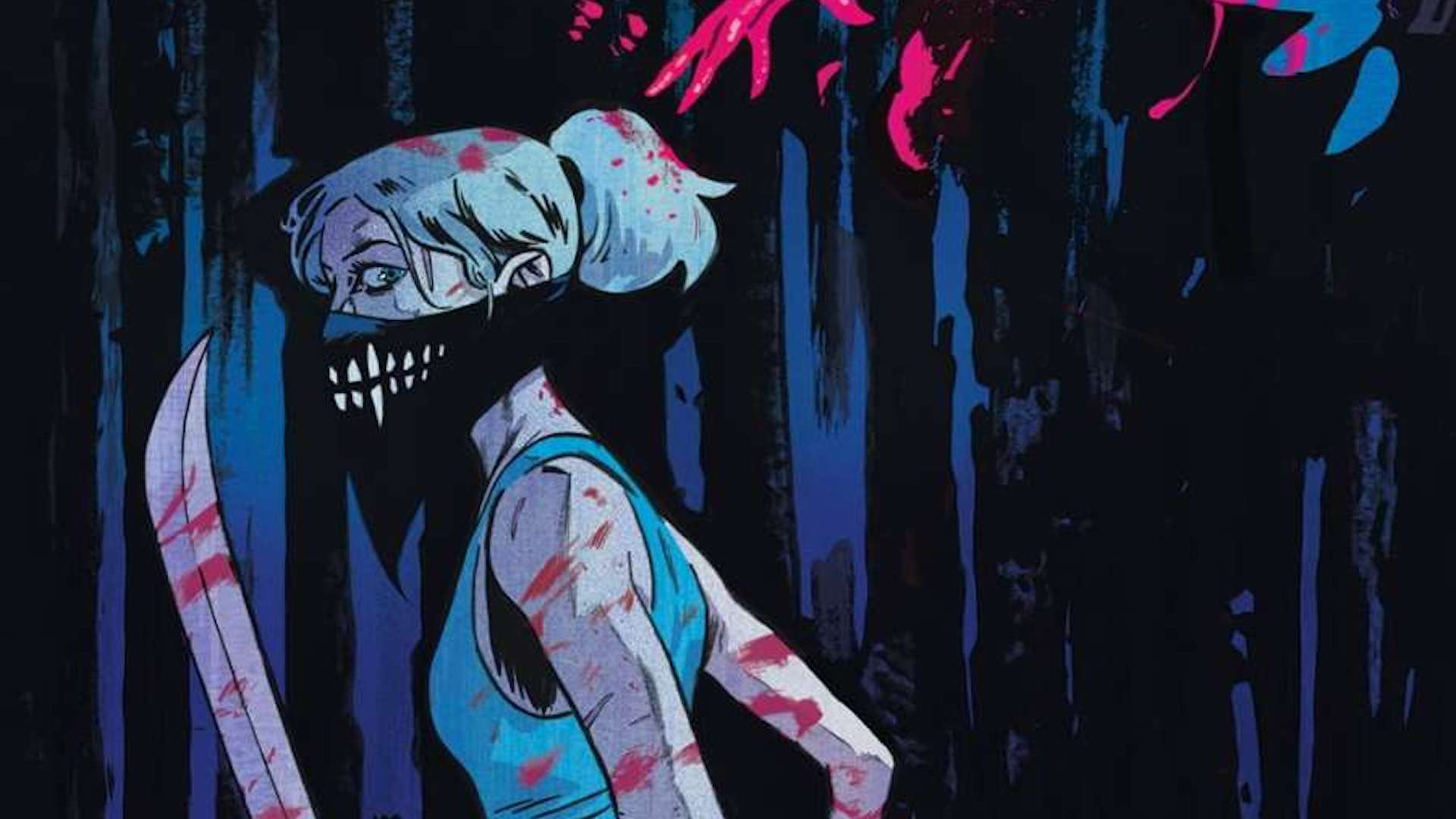 Agent Damon: On the verge of becoming my all-time favorite comic series, James Tynion's Something is Killing The Children is a special blend of horror, action, and a secret society mystery. You care what the protagonist, Erica Slaughter, does. You care about the kids you meet along the way. The world Tynion creates has just exploded and expanded, which is why I cannot recommend this series enough.
Eight Billion Genies
Agent Carlos: What if everyone on the face of the earth got their own personal genie with the power to grant them one wish? So begins the eight-issue series Eight Billion Genies by Charles Soule and Ryan Browne. Without giving away too much of the plot, the first issue covers the moments before the genies appear, eight seconds after, and eight minutes after. At each interval, we get an update of the genie population – they cease to exist once their person makes their wish – as well as the human population. The results are as insane as you'd imagine!
Best New Comic Series
Do A Powerbomb
Agent Damon: The most emotional series of 2022, Do A Powerbomb, comes from Daniel Warren Johnson. People must enter an intergalactic wrestling competition to bring somebody they lost back to life. Yep, you read that right. Do A Powerbomb has everything going for it, and it perfects the landing. Great action, incredible dialogue, and onion cutting emotional beats. It isn't often that a comic will make grown adults cry on social media, so this one is special.
Public Domain
Agent Damon: Substack has been a place where passion projects come to life. That includes Chip Zdarsky's Public Domain. An extraordinarily timely story about an artist whose superhero character that he created has become the biggest hit of the comic company's cinematic universe. Sound familiar? What follows is a tale of character ownership, a dream, and a family that needs to come together. It's truly a reflection of the world right outside our movie theaters, and it comes with heart.
Honorable mentions: Grim, Black Cloak, Dark Ride
Best Manga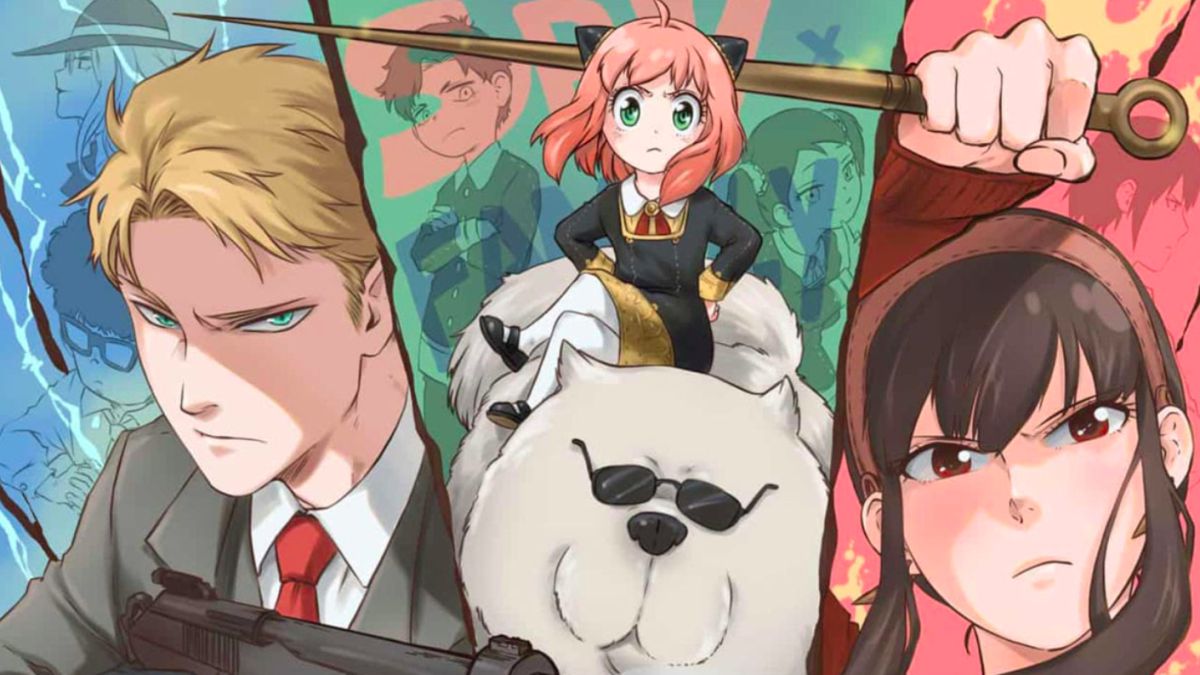 Spy x Family
Agent Damon: A year or two ago, I tried to get into manga and I just couldn't. Something about the storytelling just put me off. Then I was introduced to this series called Spy x Family and after just reading one volume, I was hooked. The Forgers may be my favorite family in media right now, with their wild dynamic. A fake family put together who have no idea of the true life of the other family members. A spy father, an assassin mother, and a telepathic 1st grade daughter. What a concept and what a story.
Blue Lock
Agent Damon: Not too often you see a story that was inspired by a real life event, come back around and seemingly re-inspire the team and fanbase it was based off of. Blue Lock is about Japan's fallout from the 2018 World Cup and needing a striker (a goalscorer, for those unfamiliar) in order to improve for 2022. So the Blue Lock program was made to create this egotistical, goal-scoring, dream player. The book itself is very good. But the cultural impact it had during the 2022 World Cup surpasses the story. Japan's numerous upsets and manga inspired jerseys filled social media with buzz. After every goal, fans tweeted, "The Blue Lock is real!" Truly something that doesn't typically happen – manga met sports, and it just worked.
Best Book
I'm Glad My Mom Died
Agent Jade: To briefly preface, I don't read too many books even though I love to read, but I am lucky enough to have found a copy of the best-selling memoir I'm Glad My Mom Died by Jennette McCurdy. After completely selling out within 24 hours of its release, I knew I had to find this book, and once I did, I couldn't put it down. It is definitely not an easy read, as McCurdy details her life as a child actor, singer, and model, while dealing with a mother who pushed her into that life along with a lot of its unhealthy habits. The title itself is a bit of a shock, but once you read her story, you will have a better understanding of her reality – in that not all people are good people and that includes the people we are supposed to love most.
I am Fun Size, and So Are YOU!
Agent TJ: When I was younger, I loved to read fantasy novels. From Harry Potter and Artemis Fowl, to various series from author Darren Shan, I'd read anything mystical I could get my hands on. Unfortunately, as I got older and had to read more for my studies, this hobby disappeared. In my adult age, I find myself struggling so much with my ADHD, that I don't have the attention span for reading a novel. Thankfully, for the many of us who are struggling with their mental health in their adulthood, Ms. Marvel, Apex Legends and Overwatch star Anjali Bhimani released a phenomenal book titled I am Fun Size, and So Are YOU! While not marketed as a self-help book, Anjali outlines her own life experiences, personal struggles and strategies she's used to overcome them. A fun read you can grab whenever you need a pick-me-up, spending some time with this book has been a phenomenal addition to my before-bed routine.
Sea of Tranquility
Agent Emma: My love for reading started at an early age, and books have become a safe space for me to escape reality. My reading taste has evolved over the years and this year, I found myself picking up my first sci-fi book, Sea of Tranquility, by Emily St. John Mandel. Coming in at just over 200 pages, it packs a punch, and I immediately knew it would be my favorite book of 2022. The unique prose and elements of mystery weaved throughout the book had me hooked, and I was unable to put it down. I was on the edge of my seat the whole time as each chapter reveals a little more and starts to paint the picture of what was truly going on. It also left me pondering questions of morality and how one's actions lead to certain consequences. I don't want to give away too many plot details as it is best to go in knowing as little as possible, but if you enjoy the Loki series on Disney+, you need to read Sea of Tranquility.
Agents of Fandom 2022 Awards – Best of the Rest
Best Performance
Milly Alcock – House of the Dragon
Agent C.J.: 2022 has been a great year for breakout performances, but for me, one performance stands above the others, and that's Milly Alcock. Starring as Rhaenyra Targaryen in the first five episodes of HBO's House of the Dragon, Milly made this show hers. Giving every scene an extra source of charisma and grace, Milly made Rhaenyra one of the most likeable characters in any Game of Thrones project ever, and I cannot wait to see what she does next!
Ke Huy Quan – Everything Everywhere All At Once
Agent Jade: Here I am again, talking about Everything Everywhere All At Once, but in particular I want to highlight Ke Huy Quan's performance as Waymond Wang. 40 years after growing up as a child star, Ke Huy Quan returns to the spotlight, once again stealing the hearts of all audience members. In this movie, each character has multiversal counterparts that are significantly different from the protagonists that we know, and we find out through the journey that Waymond is the glue that holds the entire film together. He is the kindness and love that we hope to keep alive in this world when things get hard, and Quan embodies that love perfectly. It is wonderful to have Quan back in the movie limelight in such a powerful and positive way.
Oscar Isaac – Moon Knight
Agent Laila: As soon as Oscar Isaac got cast as Moon Knight, I knew we were in for a good time, but his performance genuinely blew me away. His ability to clearly distinguish Marc and Steven is phenomenal, and he was robbed during award season. The whole show held some amazing performances from May Calamawy and Ethan Hawke, but there's no denying that Oscar steals the show. What a man.
Best Antagonist
Homelander – The Boys
Agent Adam: You simply cannot mention the most consequential and terrifying villains of the last few years and not talk about Homelander from The Boys. This take on toxic masculinity/insecurity, mixed with an Oscar-worthy performance from Antony Starr, puts Homelander at the top of the short list for the best villains of all time. It's rare that I find myself satisfied after three seasons of television all use the same antagonist, but when it comes to Homelander, the well of harrowing villainy never runs dry.
Namor – Black Panther: Wakanda Forever
Agent Jaiden:Wakanda Forever did a lot of things right in service of its fans and to honor the legacy of Chadwick Boseman and the Black Panther. There is no better antagonist than Namor, the child without love, to push Shuri into her new role as the Black Panther. His presence was felt in every scene, drawing on our emotions with his undeniable charm and jaw-dropping strength. It is hard to determine whether Namor should be considered a true villain, as his motivations remain strictly with the safety of his people. Tenoch Huerta delivered in every sense of the role, providing one of the most memorable antagonists of Phase 4.
Sauron – The Lord of the Rings: The Rings of Power
Agent Garrett: I'm well aware that The Lord of the Rings: The Rings of Power wasn't the audience-pleaser that Amazon Prime expected, however, as this is my second entry on the project, I'll continue to sing its praises. While it differs from Tolkien's source material (so do Jackson's, and I love his original trilogy), it does so while weaving a compelling narrative about several key players. The way these paths connect at the end is incredibly satisfying, albeit maybe not as secretive or discreet as the studio hoped. Still, I'm excited for the eventual chaos that season 2 and this fantastic series will bring.
Best Protagonist
Obi-Wan Kenobi – Obi-Wan Kenobi
Agent Martha: There's nothing quite like seeing the character who's taken up permanent residence in your heart return onto your screen – it's total euphoria. Obi-Wan Kenobi isn't a story that was necessary, but as someone who's got a real soft spot for the prequels, boy did it feel good. Every part of Obi-Wan's journey lends itself to the breathtaking portrayal from Ewan McGregor, who carries you alongside him through his grief and heartbreak from the moment we see him on Tatooine. The Jedi's excursions across the galaxy with a young Leia, all whilst evading the repercussions of the Empire, conclude the history between Obi-Wan and his former Padawan, Anakin. If there's one thing you can be sure of, it's that you're rooting for this Jedi Master throughout the six episode run, and leave with some emotional punches along the way.
Wednesday Addams – Wednesday
Agent TJ: 2022 was a phenomenal year for strong female protagonists. Among the upper echelon of characters worth rooting for is Wednesday Addams. Wednesday has already become one of Netflix's most streamed television shows, while Jenna Ortega in the titular role steers the ship as a picture perfect "child full of woe." Enola Holmes wasn't the only detective to steal our hearts this year. However, when Wednesday Addams has our hearts, we should be wary of what she does once they're in her possession.
Kamala Khan – Ms. Marvel
Agent Garrett: Kamala Khan is interminably charming, fumbling her way through relationships with her family, friends, and Sheikh. She leads the 2022 coming-of-age story Ms. Marvel, that has surprisingly deep ties to family trauma, systemic racism, and the Partition of India. While that might sound rather depressing, the series tackles these lofty issues with a lightheartedness that doesn't diminish their gravity. Like Robert Downey Jr. as Iron Man, Iman Vellani was born to play Kamala Khan.
Best Netflix Project
The Adam Project
Agent Adam: In a year loaded with IP projects surrounded by endless discourse, it's easy for something like a stand-alone Netflix original movie to get lost in the weeds. The Adam Project is one of my favorite movies of the year, and not just because it stars Ryan Reynolds alongside Mark Ruffalo. This emotional, action-adventure sci-fi flick conveys an important message of forgiving yourself, and not letting your past define you. Mix in some delightful Ryan Reynolds humor we're accustomed to, with some incredibly unique visuals, and you're left with what may be one of the most underrated films of the year.
Heartstopper
Agent Emma: Netflix killed it this year with original content, but my favorite, and arguably one of the most important projects is Heartstopper. Based on the young adult graphic novel series by Alice Oseman, Heartstopper is a beautiful, queer coming-of-age story that does an amazing job at realistically and sensitively portraying the journey of exploring one's sexuality and the questions and uncertainties that can come with it. Joe Locke (who we will be seeing in Agatha: Coven of Chaos!) and Kit Connor truly embody Charlie Spring and Nick Nelson, respectively. Coupled with a fantastic soundtrack and charismatic supporting characters, Heartstopper is arguably one of the best graphic novel/book adaptations out there. Most importantly, it has helped LGBTQIA+ teenagers (and adults alike) feel seen and understood. In fact, the scene where Nick comes out to his mom as bisexual has helped some fans come out to their own parents. This series is something I wish existed when I was in high school, but I am so grateful that it exists now. Plus, the show features Oscar-winner Olivia Colman as Nick's mom. How could you not love that?
The Woman in The House Across from The Girl in The Window
Agent Ash: Anna (Kristen Bell) is haunted by the death of her daughter. She self aids with too much alcohol, and is plagued by the misfortune of seeing things, things that leave her questioning her own sanity. The Woman in The House Across from The Girl in The Window is a mystery within a mystery that tells a unique story built on satire. People who don't watch popular psychological thrillers may not fully understand this cheeky parody, so I'm here to tell you it is brilliantly written with purposefully terrible dialogue, which Bell manages to execute flawlessly. The Woman in The House Across from The Girl in The Window hits every cliché and is completely different from anything Netflix released this year, which is why it tops the list as my number one Netflix project of 2022.
Best Marvel Project
Moon Knight
Agent Brandon: This past year was arguably an uneven one for the MCU, with some fantastically subversive releases (hello, She-Hulk!) as well as some that should have been a lot better than they were (sorry, Thor: Love and Thunder). But it was the Moon Knight series on Disney+ that, looking back, ranks high on my list of Marvel projects of the year. It wasn't a perfect show, and suffers from the same rushed, CGI-filled slugfests in its finale that a lot of others have, but the show itself is a lot of fun. Oscar Isaac puts on a dazzling performance as both Steven Grant and Marc Spector, with his accent and body language presenting each as their own, separate, fleshed-out characters. Episode five, in which Steven and Marc are forced to relive their pasts in order to gain entry to the Field of Reeds, is among the best hours in any Marvel series to date. The men's harrowing experience of childhood abuse after the death of their brother provides a heartbreaking backstory that explains why Marc Spector became such a broken man. Steven learning the truth about their mother's abusive behavior and the two coming to grips with it, sets the stage for them to finally become whole…ish. A fascinating, inventive, and superbly acted story about trauma and mental illness set within the Marvel Cinematic Universe.
Loki
Agent Jaiden: Loki is one of the most popular MCU characters, dating back to his attack on New York in the first Avengers film. Phase 4 delivers a series directly after the events of this film, pitting Loki against one of the strongest forces in the universe – at the time. The Loki series introduced Marvel fandom to the TVA, the multiverse and its many variants, and even the man who plans to destroy it all: Kang the Conqueror. As one of the first projects in this new phase, the tone was set very early on, and the effects are constantly revisited in other projects. Besides its effect on the MCU, there are factors like visuals, rewatchability, character arcs and performances that easily put Loki at the top of the list.
She-Hulk: Attorney at Law
Agent Emma: One thing I have loved the most about Phase 4 of the MCU is that it has a little something for everyone – mystery, horror, coming-of-age, comedy, and more. However, my favorite Marvel project of the year is She-Hulk. As a woman, a lawyer, president of the Matt Murdock fan club, and someone who adores sitcoms, it felt like She-Hulk was made personally for me. Jen Walters/She-Hulk is one of my favorite new characters, and Tatiana Maslany delivered a smashing performance (pun intended). She-Hulk gives us a fantastic supporting cast, laugh-out-loud moments, perfectly executed fourth wall breaks, and extremely satisfying call-outs of the most toxic members of online fandoms. The finale is one of the most inventive and surprising episodes of television I have ever seen and every week, it felt like I was sitting down to watch my favorite sitcom, only with superheroes. I need many more seasons of She-Hulk.
Best DC Project
Stargirl
Agent AF: Stargirl is a show that is so delightfully enjoyable. Season 3 debuted in August and started off strong. Each character has an amazing arc. Brec Bassinger is the personification of Courtney Whitmore, channeling her comic book traits flawlessly. This project has so much heart and reveals the value of friendship; showing that sometimes the most unlikely people become trustworthy and reliable. If you are looking for a fun and wholesome DC show for the entire family, then look no further than Stargirl.
Superman & Lois
Agent Ryan: In the Superman & Lois series, we see the titular couple as parents to two teenage boys, Jordan and Jonathan Kent. The stories told in this series have been compelling, as we watch Superman balance his heroic life, his relationship with Lois and the kids, and the friendships he has. The show works well without having to focus on Clark/Superman, as the rest of the characters have engaging storylines. The cast is amazing in this series and the writing makes their characters complex, yet very relatable. I personally find this show to be underrated, as it gives fans one of the best and freshest live action adaptations of the Superman mythos.
Harley Quinn
Agent Damon: Harley Quinn is the best TV/movie project DC has put out in the last decade. It's hysterical, witty, and extremely self-aware. This season brought us a full-blown Harley & Ivy romance that fans were clamoring for, as well as the introduction of an extended Bat-Family with (my favorite DC character) Nightwing. When this show hits its stride, nothing is better.
Best Video Game
God of War: Ragnarök
Agent Adam: 2022 was a year full of ups and downs, but it brought us the masterpiece that is God of War: Ragnarök, and for that I'm eternally grateful. The combination of fun and emotions you experience while playing through this game will truly be something for philosophers to study in the future. The voice acting from Christopher Judge and Danielle Bisutti deliver the best voice performances I've ever seen, charged with such purpose that truly makes you feel you're a part of the same journey they are.
Marvel Snap
Agent Carlos: When I saw the first gameplay promo for Marvel Snap and realized it was a card battler mobile game, I must admit I was disappointed. After the game debuted in October, I was never happier to eat crow. Snap is the best mobile game I've ever played, and certainly the best new video game I played in 2022. There is a perfect balance of strategy and luck, the art is gorgeous, and best of all, the games are quick. Marvel Snap has been a truly delightful surprise.
Pokémon: Legends Arceus
Agent Damon: The Pokémon company has been producing games for over 25 years now. Often the complaint with Pokémon games are that they're essentially the same, generation in and out. However, that changed with Pokémon: Legends Arceus. A blend of Monster Hunter meeting Breath of the Wild, this was a major step up for the franchise. Being able to catch Pokémon without battle, vast open areas, the element of danger when out exploring, crafting and a quality story — this was the game that finally felt like a major leap forward and one of the few spin-offs that I'm itching for more of.
Best New Song
"The Batman" – Michael Giacchino
Agent Ryan: Michael Giacchino is known for expressing emotions through his compositions and delivering scores that you can't get out of your head. One of my personal favourite songs of his is The Batman from Matt Reeves' The Batman film. The first half of the 6-minute track is this triumphant theme that highlights the lighter side of Batman; he is a protector of Gotham City. While the second half presents Batman as someone to be feared; vengeance personified. Even though there aren't any lyrics, it's something you can sing along to (and I certainly have).
"Here It Is Christmastime" – Kevin Bacon & Old 97's
Agent Garrett: Kevin Bacon Christmas was the Christmas I didn't know I needed until James Gunn came down my chimney and stuck it under my tree. "Here It Is Christmastime" by Kevin Bacon and Old 97's debuted at No. 7 on Billboard's Holiday Digital Song Sales and, to be honest, no. 1 in my heart this Christmas Season. No seriously, if I had a "December-only" Spotify Wrapped, it'd have a personal message from Kevin Bacon. Merry Christmas, ya filthy trash pandas!
Lift Me Up
Agent TJ: Black Panther: Wakanda Forever is arguably the most emotional movie of 2022, and this is amplified by Rihanna's original single from the film, Lift Me Up. It's been since 2016 that we've all been waiting for RiRi to drop a new album, and it's fitting that she graces the world with this heartfelt ballad alongside the masterpiece of Wakanda Forever, in Riri Wlliams aka Ironheart's debut.
Best New Album
Midnights – Taylor Swift
Agent Laila: This may not resonate with some, but I'd argue some of the best new music this year came from Taylor Swift. Her tenth studio album 'Midnights' dropped in October and displays some of her best songwriting to date. The most honourable mentions are 'Would've, Could've, Should've' and 'You're On Your Own Kid' which both carry a huge emotional punch. Thanks for another no skip album, Blondie.
Harry's House – Harry Styles
Agent Garrett: This year, my girlfriend introduced me to the wonderful music of Harry Styles (this happened coincidentally and was not in any way shape or form connected to his appearance in the Eternals). I didn't dislike Harry, I just had never actively chosen to listen to his music. And the joke was on me. 2022 saw the release of his third studio album, Harry's House. The album debuted at No. 1 on Billboards Top 200, making it VERY hard for me to buy tickets to his tour 😡. This album is a masterpiece, and is my personal favorite of the three, though it's hard to vote against Fine Line. This album has a bit of everything, leaving the listener satisfied, from "Music For a Sushi Restaurant" to "Love of My Life."
Born Pink – BLACKPINK
Agent Ryan: After almost 2 years of not releasing a new group album, BLACKPINK finally came out with their sophomore soundtrack, Born Pink! While BLINKs (BLACKPINK fans) were only given 8 songs, all of them feel unique to one another and highlight each member's talents. We finally get a ballad song from the group with "The Happiest Girl" where Lisa was given the opportunity to sing instead of rap. Surprising many fans was the fact that Rosé was given a solo with "Hard to Love." The signature sound and style of BLACKPINK is still present here with "Shut Down," but what makes that song so unique are its hard hitting lyrics that call out their haters. I personally can't pick a favourite because I've been jamming out and singing along to every song.