"Power resides where men believe it resides. It's a trick. A shadow on the wall. And a very small man can cast a very large shadow."
---
*Warning: Spoilers ahead for Succession episode 8, "America Decides"*
No, that's not a Succession quote. Although you could put pretty much anything on a picture of Kendall Roy and I'd believe he said it, that is actually a famous Game of Thrones quote from Lord Varys. Aside from the fact that these are sister properties on HBO Max, this iconic quote can be applied to everything we see in Succession episode 8.
The third-to-last installment in the final season of Succession delivers on every expectation for the infamous election episode. Whether it was listening to Logan Roy (Brian Cox) talk about "the raisin" or all the endless politicking we've seen so far this season, we know whoever sits in the Oval Office is vastly important to the Roy media empire. Succession episode 8 stresses that importance through immensely high stakes and fast-paced back and forth's to deliver yet another all-time episode.
Succession episode 8 delivers a thrilling election as promised
Aside from the usual cast members giving incredible performances, Succession episode 8 implements the "cameo of the week" strategy that's become increasingly common in TV of late. The legendary Adam Godley makes his Succession debut this week as a network voting analyst named Darwin.
Fans will recognize Godley from his roles in Breaking Bad, The Great, and The Umbrella Academy. Darwin will go down in history for the famous "Wasabi" scene, which Greg Hirsch actor Nicholas Braun says "may be one of the funniest scenes in the entire show."
It's rare in the world of storytelling when every character is put in the most high stress situation and the audience isn't left with a wildly entertaining final product. It's safe to say everyone inside this episode is dealing with a tremendous amount of anxiety—which is understandable given the magnitude of their predicament.
There needs to be a very special ensemble to throw this many characters straight into the fire and have everyone not only hold their own, but shine. This is nothing new for the cast of Succession, who are sure to earn several Emmy nominations just in the performance category.
It's particularly satisfying and stressful to watch two fan favorite characters' step into a villainous role: Tom Wambsgans (Matthew Macfadyen) and Roman Roy (Kieran Culkin). Roman spends the entire episode making crude, inappropriate jokes and showing a disgusting lack of empathy for everyone. Tom, on the other hand, smirks off Shiv when she tells him that she's pregnant with his child, and forces Greg to do cocaine because he "doesn't want to feel judged." We expect better out of these two.
Kids playing God in Succession episode 8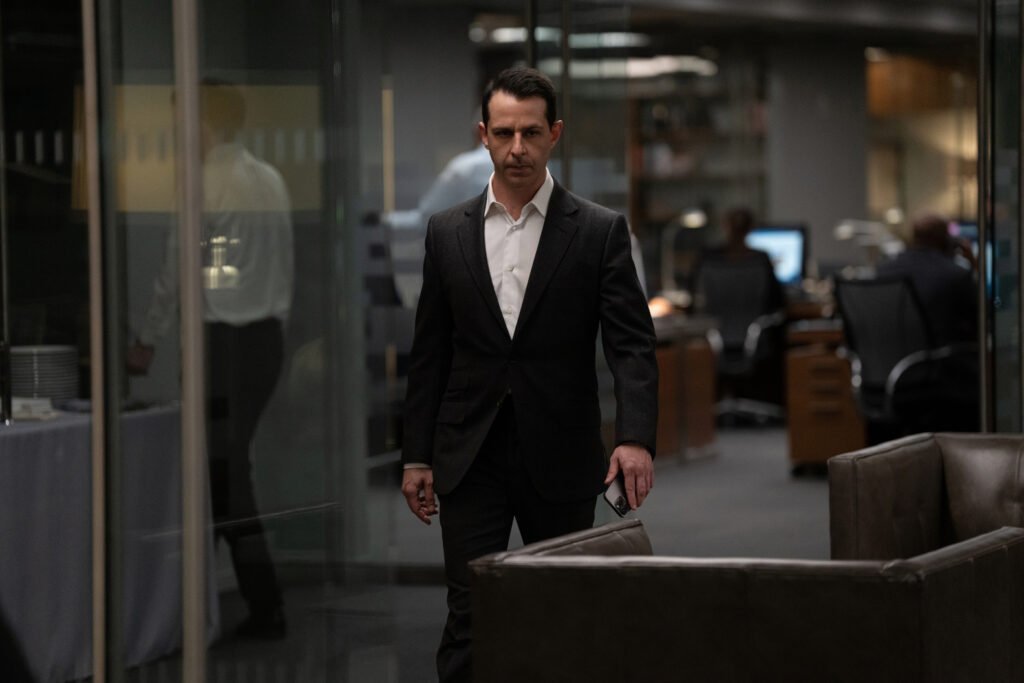 For a family that is rarely ever on the same page, this is an unusually disruptive episode for all four Roy children. Even Connor, who has a reputation for being a complete loaf, makes himself useful by getting up on stage and giving one of the most embarrassing speeches ever. He lacks his siblings' eloquent public speaking ability, not in composure, but in having the competence to stand in front of millions of people and not make a complete fool of himself.
I can't help but watch this episode and think Logan Roy would be ashamed. In the most tense situations, he always had a particular calmness about him that alluded to the fact that he had everything under control. The closest behavior to that in this episode is Roman, who has no problem taking control with a noticeable confidence; but his ambitions feel short-sighted. Shiv is sliding downhill fast after her partnership with Lukas Matsson (Alexander Skarsgård) loses its footing, and Kendall is grappling with the weight of fatherhood and failure. They can't keep their eyes on the ball.
It's now been five episodes without Logan Roy, equivalent to half a season, and while his absence is overwhelmingly present, the show doesn't struggle in his paucity. He was the conduit, the centerpiece, and the glue that held everything together. He isn't even in the ground yet, and everyone is pining for his spot; but we'd expect nothing less from this dysfunctional, back-stabbing family.
The race to the top looks shaky after Succession episode 8
There's only two episodes left to tie things up, and more so than any other week this season, Succession episode 8 has a very clear winner and loser (with some shuffling in the middle ground). The clear and obvious winner coming out of this episode is Roman. Although he acts like a complete jerk and sides with the guy who Shiv thinks will single-handedly bring down democracy in America, he gains a powerful new ally in the President of the United States, Jeryd Mencken (Justin Kirk). Their friendship is so prevalent that even Kendall is intimidated.
As for our clear-cut loser, it's been a rough couple of weeks for Shiv Roy (Sarah Snook), as her and her partner Matsson take quite the tumble. In last week's review, we spoke about how it appeared Shiv had hitched her wagon to the wrong horse, which seems to clearly be the case now.
President Mencken plans to block the GoJo transaction at Kendall and Roman's request, leaving Shiv and Matsson up shit creek with no paddle in sight. When lying directly to their face doesn't work, their only remaining option is to take down the CE-Bros and secure the deal by any means necessary.
The all-time run is winding down following Succession episode 8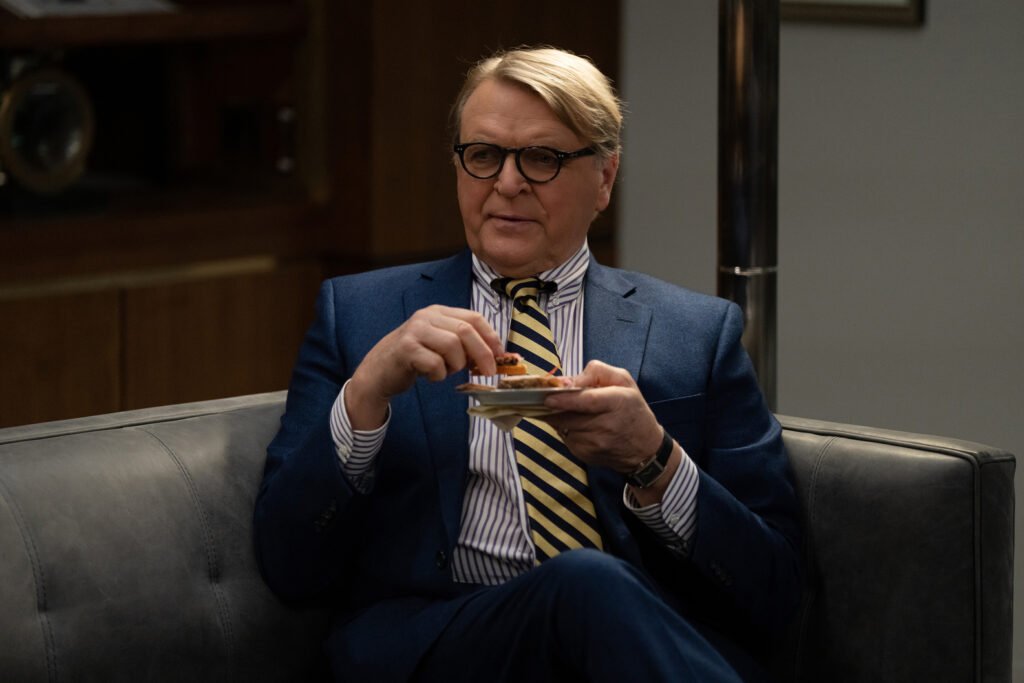 Make no mistake, what we are watching right now is nothing short of one of the most historic runs of television ever. Between this week's fast-paced, anxiety-in-a-bottle election episode, to be followed by Logan Roy's funeral in the penultimate, and capped off with an hour and a half series finale, this trio of episodes will be nothing short of generational.
Whoever ends up on top by the time the curtains close will undoubtedly live on as the legend who won the game of Succession. The series has already made bona fide stars of the cast members, with Sarah Snook starring in the upcoming summer flick Run Rabbit Run, Kieran Culkin set to star in the Scott Pilgrim sequel, and Matthew Macfadyen lined up for a lead role in Deadpool 3. Succession and our journey with these characters will live on forever.
Follow the Agents of Fandom socials for all the latest Succession coverage.
'Succession' Episode 8 Review
'Succession' Episode 8 Review
The Good
Fast paced, incredibly entertaining
Amazing performances yet again
Sets up an incredible final two episodes
The Bad
It's sad to see characters turn into assholes at the end of the season with such short-sighted goals