Love & Death is a new true crime limited series based on the book Evidence of Love: A True Story of Passion and Death in the Suburbs by John Bloom and Jim Atkinson. The show explores the story of Candy Montgomery, a housewife in Texas who is a woman of God, a mother, a wife, and a friend.
Love & Death offers a new perspective on the story, delving into the entanglements of adult relationships—featuring a talented cast including Elizabeth Olsen as Candy, and Jesse Plemons as Allen Gore. The cast also includes Lily Rabe, Patrick Fugit, Krysten Ritter, Tom Pelphrey, Keir Gilchrist, and Elizabeth Marvel.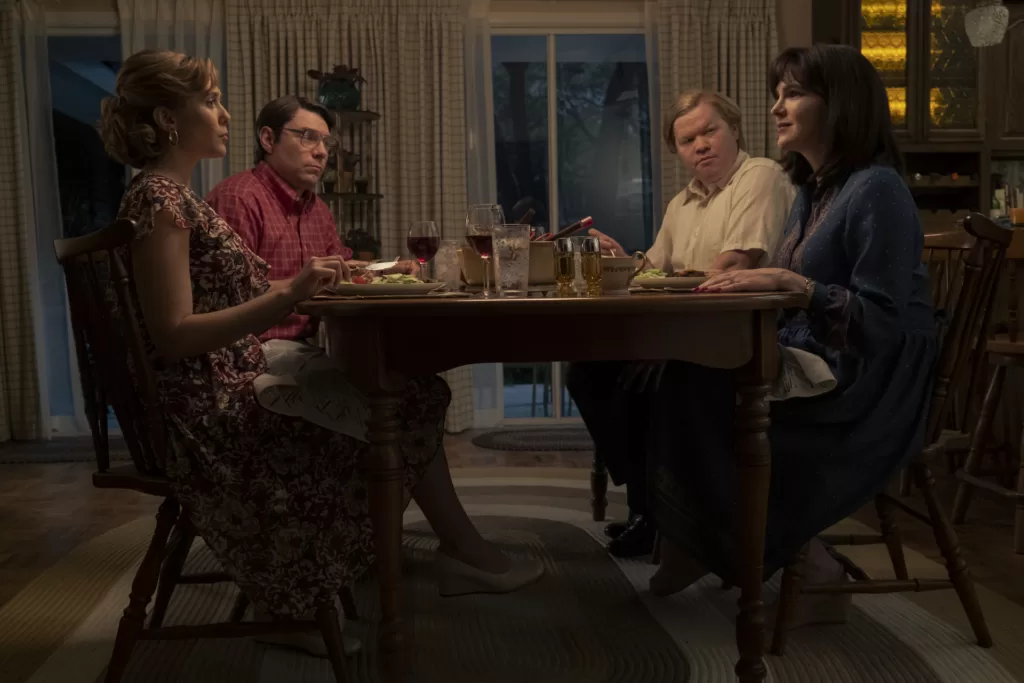 Love & Death is the exploration of human emotions
What makes Love & Death an incredibly gripping story is its nuanced exploration of the complex, often turbulent nature of human emotions. It uncovers the devastating impact of infidelity, not only on marriages, but on friendships as well. It portrays an honest, unflinching look at the profound repercussions that such actions can have.
The miniseries doesn't shy away from depicting the raw emotional turmoil that ensues, leading to tragic consequences. Through the examination of these themes, Love & Death presents a profoundly moving and thought-provoking portrayal of human relationships and the intricate web of emotions that bind us together—the good and the bad.
Love & Death is a portrayal of escalating tensions that come from the interplay between love, lies, and truth. Each episode skillfully builds upon the last, upping the stakes and culminating in an unforgettable finale.
As a fan of horror, I can attest to the show's ability to shock and surprise even the most seasoned viewers with its graphic nature. However, what truly sets Love & Death apart is its honesty and commitment to staying true to its story, no matter how difficult or unsettling the truth may be.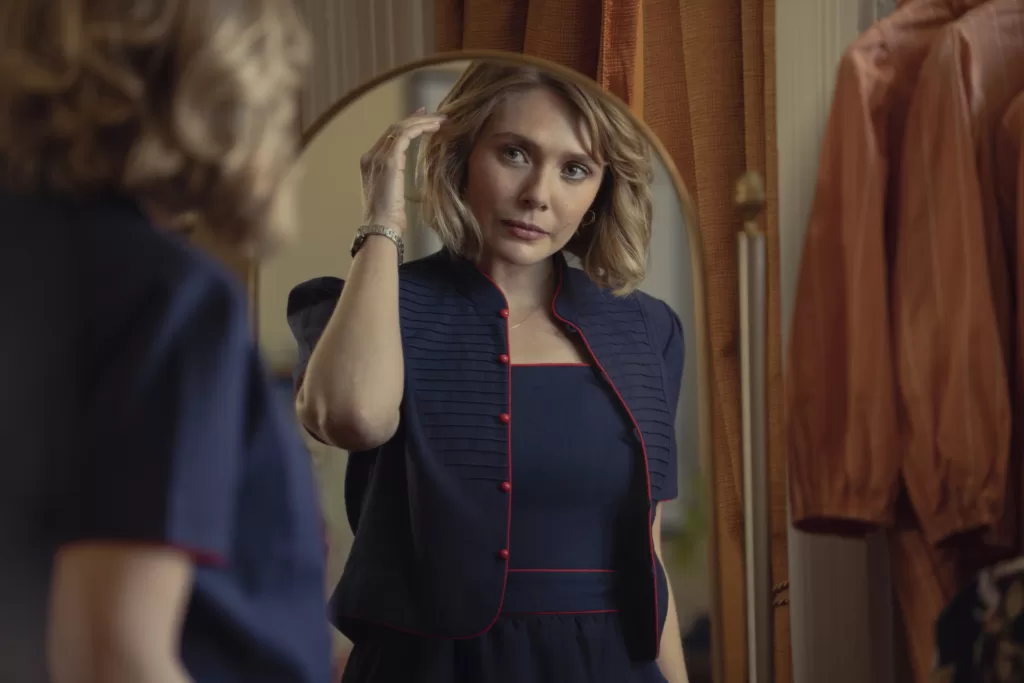 Maintaining authenticity through Love & Death
What first captivated me is Elizabeth Olsen's phenomenal performance as Candy—a character who is simultaneously unhinged, yet inexplicably charming. This role may be one of Olsen's finest to date, as she artfully portrays Candy with a range of emotions, maintaining authenticity and realism in the face of unimaginable circumstances. It's truly one of my personal favorite performances that highlights Olsen's incredible talent and range as an actor.
Along with its outstanding acting and writing, the production design is truly mesmerizing. Set in the 1980s, the use of bold colors and uplifting music creates a striking contrast with the underlying seriousness of the story.
The cinematography is particularly impressive; the close-ups on Olsen's face convey a palpable sense of dread and fear that adds to the tension of the narrative. This combination will keep the audience fully invested in the story and eagerly anticipating what comes next.
HBO Max kills it with true crime thrillers
HBO Max has gained a reputation for crafting captivating true crime stories, like Emmy winning Mare of Easttown, and The Undoing. They continue with the highly anticipated addition of Love & Death. Boasting an outstanding cast and an unforgettable story, this show is guaranteed to have the internet talking.
It's the perfect viewing experience in which to immerse yourself, packed with suspense and unforgettable moments that will keep you hooked from start to finish. So grab a glass of wine, snuggle up with a cozy blanket, and prepare for a ride that will have you gasping for breath all seven episodes.
Love & Death premieres April 27 on HBO Max. The limited series is written by David E. Kelley and directed by Lesli Linka Glatter.
Stay tuned to the Agents of Fandom socials for the latest streaming reviews.
'Love & Death' Series Review
'Love & Death' Series Review
The Good
Elizabeth Olsen is a triumph
Intriguing story
Excellently Executed