As a horror fan, I have waited for monsters to be introduced into the Marvel Cinematic Universe for quite some time. I am a proud, lifelong lover of all things relating to the supernatural–witches, creatures, and vampires–so to see them brought to life is truly a spooky treat. With WandaVision and the forthcoming Agatha: Coven of Chaos being two entries in the Multiverse Saga, we already have a glimpse into the more magical side of the MCU. However, Michael Giacchino's Werewolf by Night gives us Marvel's first creature feature by introducing the soon-to-be beloved Man-Thing and, of course, our titular character.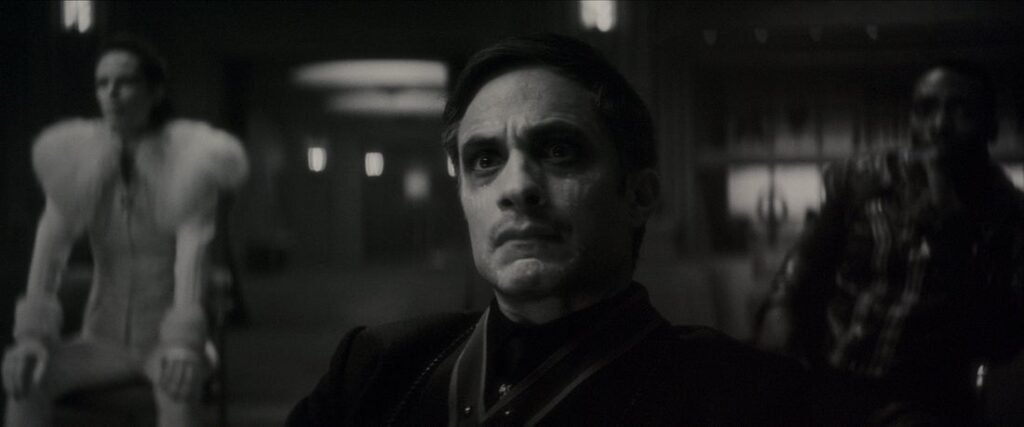 From Composer to the Director's Chair
Michael Giacchino is no stranger to the world of Pixar, Marvel, and Hollywood in general when it comes to composing some of the most memorable scores in cinematic history, even winning an Academy Award for Best Original Score for 2010's Up. Now we find Giacchino stepping into a new role with his directorial debut of A Marvel Studios Special Presentation: Werewolf by Night. And might I say, he absolutely nails it. With a short runtime of about 52 minutes, Giacchino excels in creating a thrilling story, captivating the audience with an opening narrative reminiscent of The Twilight Zone, very likeable (and unlikeable) characters, and of course, an amazing score to pair with it. The special perfectly blends practical effects and VFX, which are enhanced by the black and white (and sometimes red) color palette. Each aspect of this project is done perfectly.
Blood and Guts and Gore Oh My!
Now, we were warned by Giacchino that this would be the bloodiest MCU project, and this absolutely lives up to his word. There are some scenes where blood is the main focus. As mentioned before, 95% of the special is in black and white, which helps with "censoring" the plethora of gore, keeping Disney's clean reputation intact. There is no holding back with the violence in this show. In fact, the stunt work and choreography are incredibly crafted, with fighting sequences similar to the prior Marvel entries while managing to add in the viciousness of monster movies. One of the final scenes shows Jack Russell's werewolf ripping apart a handful of guards, while blood splatters the screen until it is almost covered. A perfect end to the gory violence the audience just witnessed.
Monster Mayhem
This wouldn't be a proper review without highlighting the three standout characters. Jack Russell (Gael García Bernal), Elsa Bloodstone (Laura Donnelly) and Man-Thing (Carey Jones) are all exceptional additions to the MCU. I was completely invested in each of them, despite not knowing their backgrounds. García Bernal perfectly executes the contrasting personalities of Jack Russell and the werewolf, giving the human form a charming and innocent personality, and the monster a murderous presence. Donnelly's Elsa Bloodstone is clearly an independent woman and a force to be reckoned with. However, as the special continues, her relationship with Jack blossoms into a sweet friendship of understanding and support. Lastly, Man-Thing is a fan-favorite, and will only continue to be so the more we get to see him. He gets only a few minutes of screen time, but Jones makes them memorable.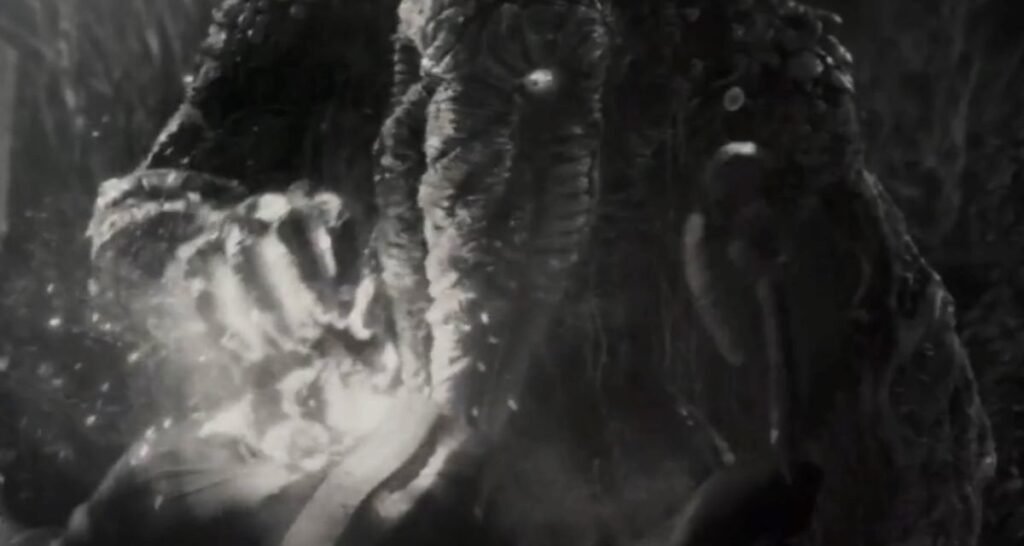 Conclusion
Werewolf by Night is an instant classic. You do not need to be a horror fan or even have any knowledge of Marvel's monsters to fall in love with this special. That's what makes it so exquisite and enjoyable! It has a bit of something for everyone. In an interview with The Hollywood Reporter, Giacchino states "In this town, whatever you do first, that's what you do forever" and I wholeheartedly hope we get to see him directing more projects in the future. This will forever be a staple in Phase 4 of the MCU.