The arrival of Black Adam in the DCEU is finally upon us. This movie has been Dwayne Johnson's passion project for over 10 years and it shows. Whether it's the myriad of posts across his social feeds, or hearing him talk about the character in interviews, it's clear this is something The Rock really cares about. Warner Brothers was in desperate need of some good publicity, and despite the Rotten Tomatoes critics score, I think they'll get exactly that.
An Extensive Timeline for the Man in Black
The story of The Rock becoming Teth Adam (Black Adam) is not without some bumps in the road. It goes back to 2007 when it was rumored that he was in talks to play Shazam or Captain Marvel until he revealed the fans had convinced him to look into the role of the villain/anti-hero Black Adam. In 2013, The Rock announced he had a meeting with DC and that "big things were coming." Finally in the summer of 2014, he declared the casting was official with this tweet.
Fun and fast-paced story
Black Adam comes in with a smooth, compact runtime of 2 hours and 4 minutes. The movie wastes no time giving us a quick backstory on Kahndaq, Teth Adam's home country. A chase for an artifact leads several groups into a tomb, giving our titular character an instantly iconic entrance. Black Adam emerges in violent fashion, tearing through a group of overconfident mercenaries with stunning ease. We see him showcase incredible strength and speed, along with lightning manipulation and the power of flight. It's an opening address that will leave your jaw on the floor after witnessing such an immense display of power.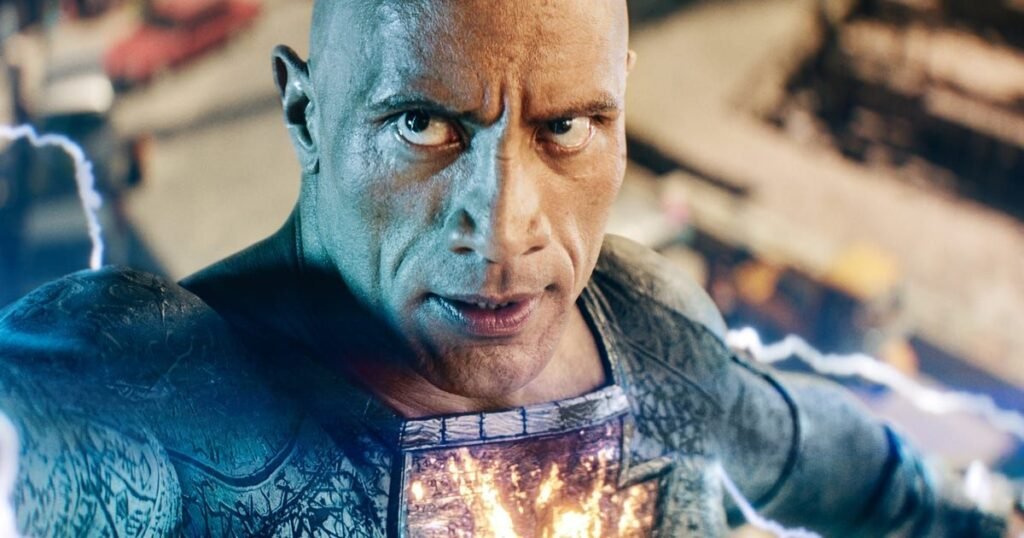 We move at a very brisk pace throughout the film, tempering short scenes of dialogue and plot exposition with long action sequences. This works in favor of the story, but also serves as a hindrance in some capacity. Spending a little more time with these characters would have been advantageous, but they do a great job developing them in the short time they're given. While some of the action scenes come at an unexpected time, they're still first class fun. The visual effects are stunning throughout, showcasing each character's power display in a notable fashion.
Dwayne 'The Rock' Johnson Delivers
There's a common criticism that The Rock plays the same emotionless character in all of his movies. This is not the case with Black Adam, as he delivers one of his best performances yet. There's a surprising amount of humor in this film, and almost all of the jokes land. The young boy Amon plays a crucial role in his life, serving as a sort of son-like figure to help keep him grounded. We see the pain Teth Adam endured losing his son, Hurut, and grappling with the consequences of receiving his power from him. Johnson portrays this pain in a heartbreaking manner, which allows the audience to empathize with his decisions that shaped him into this anti-hero figure.
The JSA Shines Bright in Black Adam
Although every character has depth, the real winners of this movie are the Justice Society of America. Pierce Brosnan as Doctor Fate will be an instant fan favorite. He brings the same charisma to the role that made fans fall in love with his portrayal of James Bond many years ago. Aldis Hodge's Hawkman commands the group with poise and determination which distinguishes him as a true leader. The real scene-stealers, however, are Quintessa Swindell's Cyclone and Noah Centineo's Atom Smasher. They have crackling chemistry together from the jump, along with a youthful innocence that makes them both delightfully charming. The fans will undeniably want to see more from the JSA moving forward.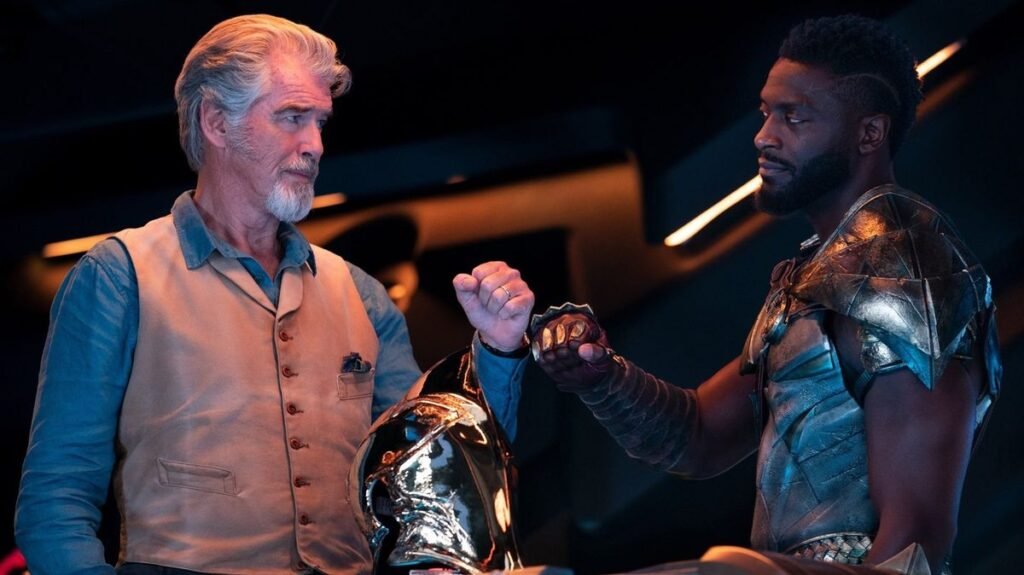 Black Adam – Conclusion
As a standalone movie, Black Adam is a ton of fun and absolutely worth watching. However, the most important takeaway is that we now have something to be excited about for the DCEU. For years DC fans have been patient despite any sign of a schedule or plan for its movies. The Rock wants to build up the DC universe as something that can stand in comparison to Marvel, describing his debut film as "Phase 1" of storytelling for the new world they plan to build. He has all the ingredients needed to get this thing on its feet, especially the ability to listen to the fans. As long as Warner Bros. executives play nice, I believe the future of the DCEU is in good hands with Black Adam.
Did you enjoy Black Adam? Share your thoughts with me on Twitter! Also check out our reviews on all the latest shows and movies. Be sure to go see Black Adam out now in theaters everywhere.
The Good
Fun action
Fun watching the Rock as a superhero