Sonic The Hedgehog 2 is, in my mind, the culmination of a fan's admiration of the franchise through and through. The love and effort put into this project can be seen by the attention to detail in nearly every frame. As a Sonic fan, I spent every few minutes pointing out details in the sequence of events. It seemed like every scene I was pointing out had Easter eggs or references. I watched this film with my two younger sisters, and this is the perfect film to watch with family. I can proudly say I created two new Sonic fans that night. Director Jeff Fowler, screenwriters Pat Casey and Josh Miller knock it out of the park with their ability to stay true to the source material and provide a new story with the human interactions and premise of family.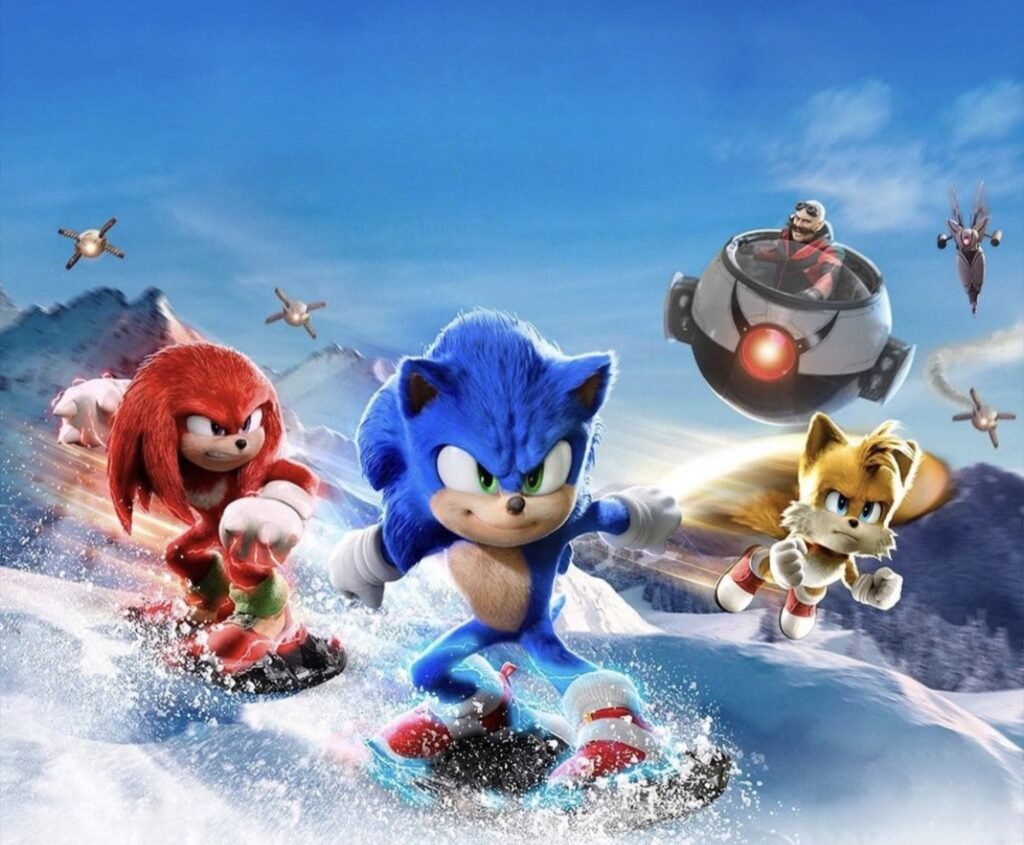 Sonic the Hedgehog 2 Easter eggs
First off, some of my favorite Easter eggs include the coffee shop being named Mean Bean Machine, in reference to the puzzle game "Dr. Robotnik's Mean Bean Machine." We see a lot more of the classic robot inventions of Robotnik such as the buzzard bombers, and we finally get the classic egg pod —sadly no wrecking ball in tow. If you're a true fan, you recognize this story as a combination of Sonic The Hedgehog 2 & 3, and Sonic and Knuckles the video games. The dedication to bringing these stories to live action and adjusting them to correlate in one story is amazing. This is the complete opposite of what Paramount+ has done with their Halo series.

Next, we get references from Sonic to Home Alone, Risky Business, and Parks and Rec. The continued reference to Olive Garden is always a welcomed laugh, and product placement as well. Tails' plane "The Tornado" also makes an appearance. It is used in the "death egg" robot fight sequence after being commandeered off-screen by Tails. Sonic does the iconic Sonic Adventure 2 pose during the dance battle. Mushroom world is also a reference to mushroom hill zone from Sonic & Knuckles the video game.
References to past Sonic games
Other video game levels referenced are first, the ice cap level from Sonic & Knuckles, splash hill from Sonic The Hedgehog 4, and lastly the labyrinth zone from Sonic The Hedgehog. The Guardian Units of the Nation's or GUN is completely brought into the franchise in this installment, and it is a staple of the video games, leading to the biggest spoiler of the film. And finally, to glaze over some leftover Easter eggs I enjoyed, would be Tails' translator. The owl statue symbols were a cool reference by the crew. Sonic snowboarding and Knuckles missing every punch in their battle brought me back to being 11 years old. Lastly, Sonic grabbing an air bubble and the classic Robotnik suit were pure vintage moments!
Sonic is a blast!
This is your spoiler warning moving forward! If you haven't seen the movie, go see it now and finish reading after!
This film did everything right in terms of creating a fun premise, embracing its history, and giving us suitable human interactions. Sonic The Hedgehog 2 is a blast of fun for all ages, whether you have knowledge of the games or not! I loved making Tom and Maddie adoptive parents. Tom's longing for Sonic to have non-human companions is a huge plot point. It brings some gravity to the additions of Tails and Knuckles in their family.
Robotnik has a perfect portrayal from Jim Carrey with a vintage look. The master emerald and chaos emeralds bring real stakes to the franchise. We get two of the biggest things a Sonic fan can want as well: Super Sonic and *Spoiler Alert* Shadow! I do think we could have gotten a shortened version of the ice cabin scene. It was fun, but it dragged the pacing and only served as bonding for Sonic and Tails that could've been executed differently.
Next, I would critique Tails' origin. It comes off hilarious in theaters, but after the first watch, you begin to question why it was explained that way. With that being said, you can tell in this film who the main characters are. Sonic, Knuckles, and Tails are front and center of this story, with Robotnik as the antagonist.
Sonic The Hedgehog 2 delivers
In conclusion, Sonic The Hedgehog 2 is a boatload of entertaining moments, jokes, and references, and establishes our Sonic family as we know and love it. It brings stakes with the Master Emerald, Shadow, GUN, and Robotnik (possibly) in the picture. Most importantly, it delivers the best video game adaptation I have seen to date. I am extremely excited for Sonic The Hedgehog 3!
If you're looking for something else to see in theaters this weekend, check out our reviews of The Unbearable Weight of Massive Talent, Everything Everywhere All At Once, and Ambulance!
[letsreview]