The Roy's are back in town and this time the bad blood is truly boiling. Season 4, the final season, of Succession premieres on March 26, at 9PM EST on HBO Max. It will continue to helm the streamer's weekly release schedule, signifying and cementing that it deserves to be talked and thought about from week to week.
*Warning: Spoilers ahead for Succession season four*
After the downright shocking final moments of season three, Kendall (Jeremy Strong), Roman (Kieran Culkin), and Shiv Roy (Sarah Snook) return in search of ownership of their father's massive media conglomerate. Their race to the finish line could be cut short by Tom (Matthew Macfadyen), as he sneakily jousts for his own seat at the table, or Greg (Nicholas Braun), who has hitched his wagon to Tom and his sinister ways.
But what do you need to know in order to hit the ground running with season four? We've got you covered on all the major storylines, character arcs, and even some predictions about what to expect during the final season of Succession.
Everything you need to know going into Succession season 4
The Merger
One of the biggest storylines of season 3 is the gradual growth of WayStar Royco—the media mega-company owned by the Roy's—and their merge with GoJo, the foreign-owned streaming service that Logan Roy (Brian Cox) has to have. Logan Roy would obliterate the emotional well-being of his children to have slightly more power in the deal than GoJo owner Lukas Matsson (Alexander Skarsgård).
At the close of season 3, it appears that all is well within the context of the merger and that WayStar Royco will be the new owners of GoJo, thus bolstering their media presence and supporting them in their journey to be more new-age (something Logan Roy has fought against throughout each season). Roman plays a pivotal role in striking this deal, and it looks like his involvement is not yet done. Again, any action, no matter how big or small, could be used as a pawn in the larger chess game of his legacy to Logan Roy. Never forget that.
The Dick Pic
Look. We've all been there. We've all accidentally sent a text—or a very naughty text—to the wrong person. Granted, it probably wasn't the uber-powerful, rich dad that you are trying to co-own a company alongside. But hey, maybe it was!
In Roman's case, that's exactly how it went down, and it is something that will no doubt play a massive role in the final season. Gerri (J. Smith-Cameron) and Roman have had this sort of powerful sexual dominance game going on with each other for the last couple of seasons, and it finally gets out of hand in season three. While this storyline might not seem substantial on the surface, it is absolutely one to keep your eye on, as it could be the text that takes down WayStar Royco.
It doesn't just give us insight into Roman as a disturbed, maniacal nepo-baby, but it offers context on Shiv and Kendall as well, with how far they have let Roman go while focusing on their personal power journeys. In the new trailer, Gerri says that she "will sue and will go public" to Roman, telling us that her chess game has only just begun.
Tom & Shiv—A relationship bent but not yet broken
Oh, Tom and Shiv. A couple almost as iconic as Rocky and Adrian. Or Danny and Sandy. Okay, well, maybe not quite as iconic, but what they lack in pop culture legend they make up for in their ability to play each other like a freaking fiddle. Tom and Shiv are laying the groundwork for what we are sure to see crumble in season four since their marriage in season one.
In that same episode and during that same monumental moment in their lives, it is revealed that Shiv has been sleeping with a former co-worker, Nate. Both Tom and Shiv justify that action in their own twisted ways. Shiv retcons Tom into having an open relationship, Tom gets to kick Nate out of their wedding and know that he is still "in" with the family and the world of power. But we all know that this justification will never lead to a solid foundation in their relationship, and now we are seeing the cracks in the wall.
Some may say that Shiv has what it takes to overcome Tom in the end, but I wouldn't be so sure. It's worth keeping in mind that Tom is part of the mastermind plan in the final episode of season three that sees the Roy children lose the element of surprise on their dad because Tom delivers the news to Logan first. A slippery slope for both snakes that are trying to get to the top.
Predictions for Succession season 4
We have now received an official trailer clocking in at 2:40, and a teaser trailer that comes in at 1:34. That is 274 seconds of new footage for the final season of Succession. And while that sounds like a lot (or a little, if you are used to the dozens of trailers we get for Marvel movies), it is just enough for us to give our best guess as to what might happen in the season. Of course, there will be some "what the f*&%??" moments—that's a guarantee—but there will also be the conclusion of long-running storylines that might not have us quite as shocked. Whatever happens, we are on board.
Logan Roy will die—Remember back in season one when we were just starting to know the Roy family and Logan was in the hospital, and everything seemed so quaint and friendly? Well, it's entirely possible that we see Logan back in the hospital by the end of the series, passing away, and handing down his company to someone as a last dying wish. It would only make sense to go full circle!
Tom & Shiv will get divorced—While this may seem like a no-brainer, it's important to remember that they have had a slew of opportunities to get divorced, and have resisted because the draw of power and luxury is too great. But the final season will be the final straw. And I think Tom, not Shiv, will actually retain the best relationship with Logan. Shiv has gradually been spreading herself too thin, and it seems time for it to finally fall apart for her.
Connor Roy will use his political campaign to bring Logan Roy down—Connor Roy (Alan Ruck) is chasing his own dream outside WayStar Royco in means of becoming a politician. Of course, that isn't going too seamlessly for him, as he is realizing that it's harder to cement a foothold in that world than he thought.

If he fails at his campaign (which I, and probably everybody else, believe he will), I could see him causing a huge shock by agreeing to help Kendall, Roman, and Shiv take Logan down with his political connections. These are two worlds that have yet to collide, and Connor has been very vocal to his siblings that he doesn't want to play their game. I think he will pull a 180 and shake things up in a big way.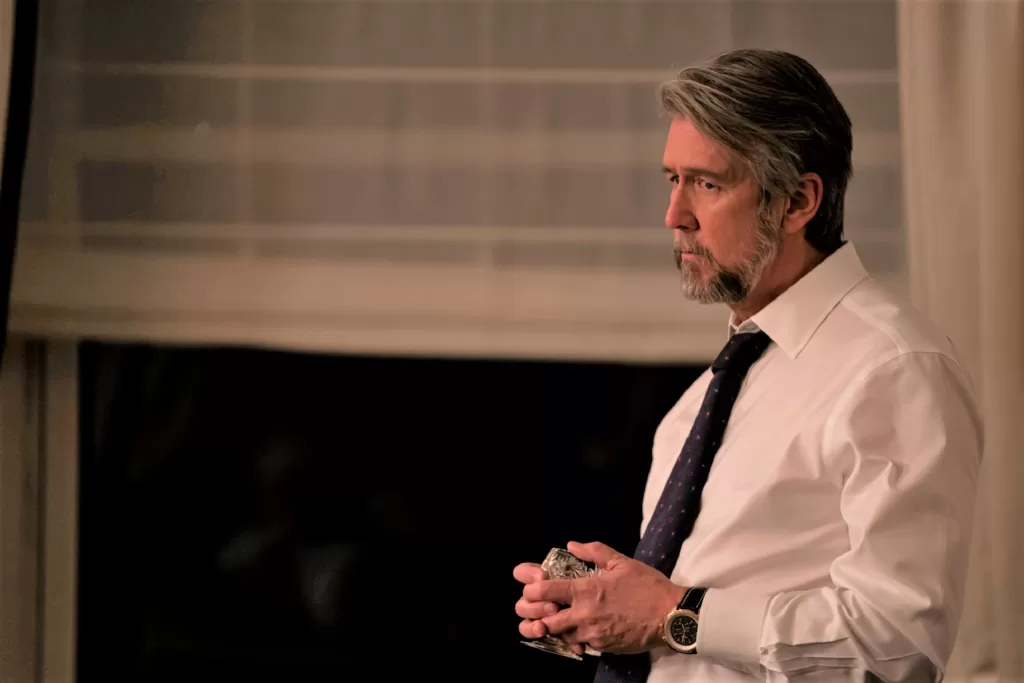 Whatever happens in the final season of Succession, it is certain to continue carrying that "Emmy-Award Winning" title with pride as we witness the downfall of one of the most powerful families in television history. We'll all be on a passenger train to hell yelling "fuck off!" at the top of our lungs, just like Logan Roy and HBO Max intended.
Stay up to date with the latest Succession news by following the Agents of Fandom socials, and join me on Twitter to chat about the final season as it airs.