Ted Lasso episode 3 is more than just another great entry into an already awesome season of TV. The third installment immediately stands out as one of the most entertaining and well-structured episodes of the entire series. The only apt comparison is the "Dinner Party" episode from The Office. That's the territory this episode infringes on.
*Warning: Spoilers ahead for Ted Lasso season 3, episode 3*
Zava shines in Ted Lasso episode 3
While the first couple episodes consist of mostly set up, episode three really gets the ball rolling. Zava (Maximilian Osinski) joins the team and leads them on a massive win streak, Ted gets some heart-wrenching details about the things going on back home, and one teammate feels more excluded than ever before.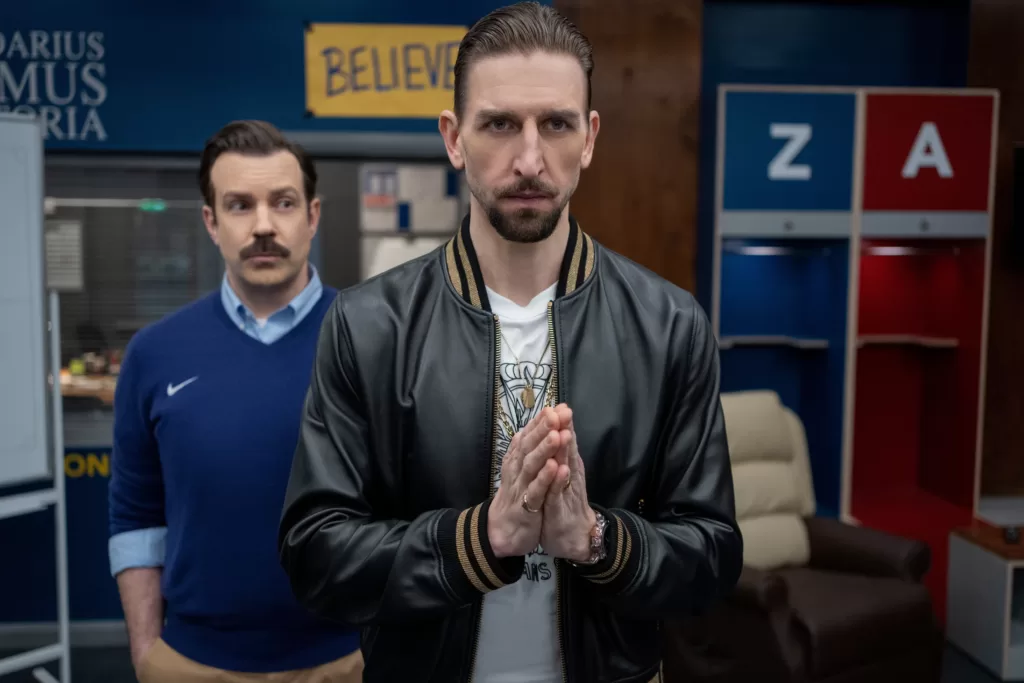 Zava is the focus of this episode. His arrival to the AFC Richmond football club is a bit rocky, but once he gets acclimated, he fits like a hand in a glove (mostly). There's only one person who has a problem with him: Jamie Tartt (Phil Dunster).
The dynamic between Zava, Jamie, and the team as a whole is fascinating. Zava is everything Jamie has always wanted to be, but better. He can score all the goals, everyone loves him—his play translates into wins, not empty stats. Zava is Jamie 2.0, and it's eating Jamie alive.
At this point, everything with Zava almost feels too good to be true. He's a bit of a wildcard; but to mount a massive win streak that places AFC Richmond near the top of the table, and earn prestige that puts the club in the global spotlight, is impressive nonetheless.
Coach needs a mental timeout
Despite the massive win streak, there is major cause for concern for our favorite soccer coach. Ted Lasso (Jason Sudeikis) is going against everything we've learned about him in previous seasons with how he's handling the Zava situation. Zava is an undeniable superstar, but Ted has always been a team first guy.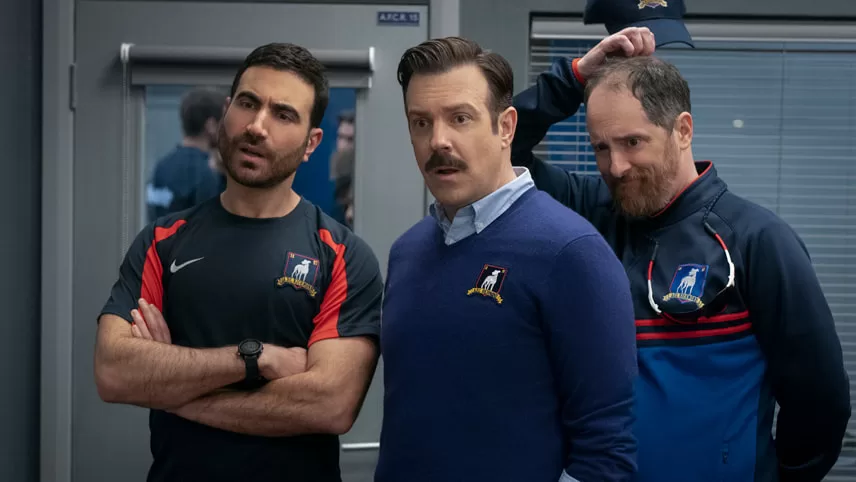 Why is Zava getting special treatment now, when we've seen Ted make the sacrifice play in the past to do what he believes is right? There are a few reasons. In one of the most gut-punching, emotional moments of the show thus far, Ted calls home to wish his son Henry (Gus Turner) good luck before his soccer match. When their former marriage counselor Jacob (Mike O'Gorman) answers, Ted's worst fears come true.
Henry lets on earlier in the season that Ted's ex-wife Michelle (Andrea Anders) has begun seeing someone else, and until this moment he is able to deny and ignore this. But now it's real. Someone else is at home with his wife and his son—taking his spot in their lives. Ted fights so hard to make things work, but like he says in the season one finale, "Divorce is hard."
Jason Sudeikis' acting in these scenes proves yet again why he has two Emmys on his shelf for his performance as Ted Lasso. He's in pain; and he's clinging on to the only thing going right in his life: Zava. If Ted stands up for what he knows he should, and puts Zava in his place, all the winning, praise, and support stops. This is the only thing keeping him going, and at this moment he can't do anything to risk it.
The iconic restaurant party in Ted Lasso episode 3
This dinner party lifts an already great episode of TV into the upper echelon. The entire sequence is incredibly layered and infused with charming humor. Each character goes on a small, yet emotionally meaningful journey inside Sam Obisanya's (Toheeb Jimoh) delightful restaurant.
Everyone tries their best to enjoy themselves, but they just can't help but be sucked back into their mental struggle. The performances across the board are scene-stealing, and if singular scenes within an episode of TV could win an Emmy, I'd bet my life savings on this one taking home the gold.
To top off an amazing sequence, the episode ends on a chilling cliffhanger. Trent Crimm is assimilating, and it finally starts to feel like he really belongs at the club. On his way out of the party, he glances over into an alley and sees Colin and his partner Michael kissing. Trent is doing an awesome job covering the team thus far, but the look that washes over his face is beyond concerning.
Is Trent capable of outing Colin and creating a rift in the team? Colin has the right to come out on his own terms, in his own time. If Trent takes that away from him, it could spell disaster for his future at the club.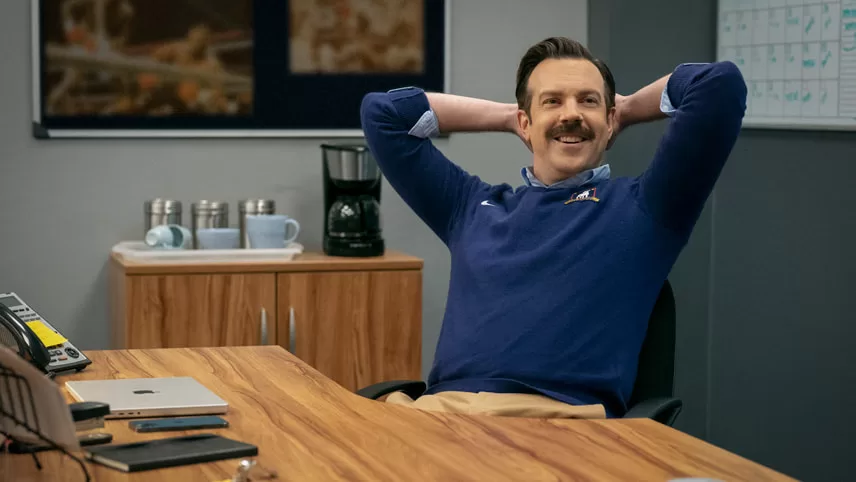 A remarkable run in Ted Lasso episode 3
What this show is doing in its third, and potentially final, season is special. Ted Lasso is operating at a deeper level than even it's first two incredible seasons. Brett Goldstein and Bill Lawrence are taking each character and putting them in the middle of emotional, thought-provoking, and identity-defining situations. Each journey feels so deeply personal that all you can do is root for everyone to come out on top (TBD on Nathan Shelley).
Ted Lasso episode 3 is now streaming on AppleTV+. Follow the Agents of Fandom socials for the latest Ted Lasso coverage.
'Ted Lasso' Season 3, Episode 3 "4-5-1" Review
'Ted Lasso' Season 3, Episode 3 "4-5-1" Review
The Good
Great emotional beats across the board
Genuinely one of the funnier episodes of the show
Crazy cliffhanger
The Bad
We're three episodes closer to the end