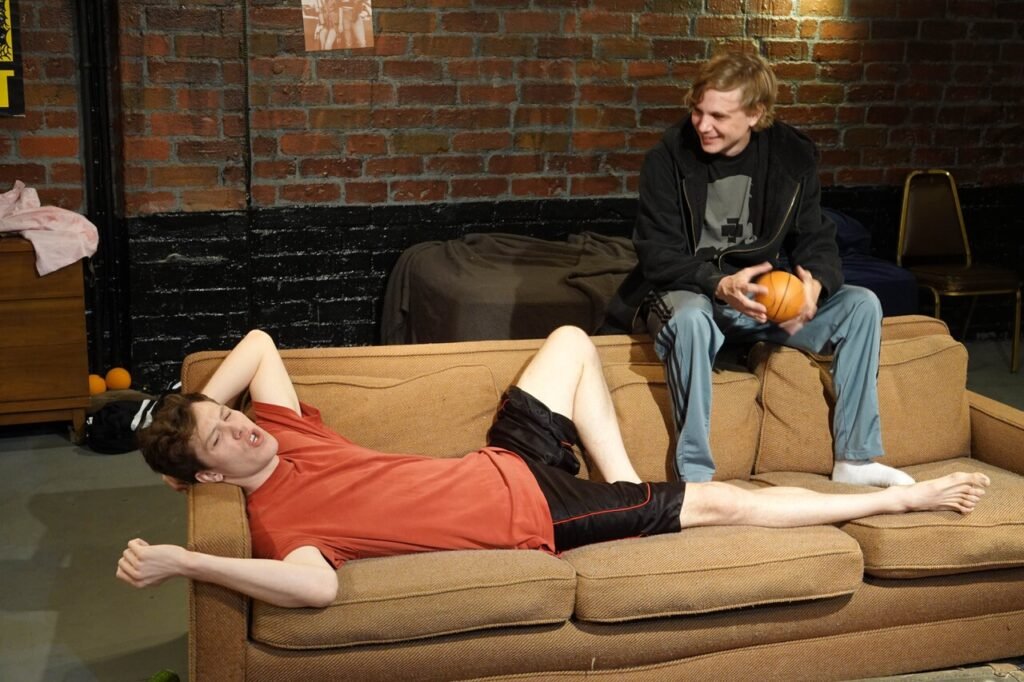 A few weeks ago, I had the pleasure of attending the opening night viewing of The Beautiful People, a fictional play, but nonetheless powerfully profound, written from the imagination of Tim Venable, directed by Guillermo Cienfuegos. Set during the late 1990s, the pop culture references match impeccably to the era, along with the deep impact of toxic masculinity and gun culture on the youth of America that still exist today. Please bear in mind, this article contains mild spoilers.
FINDING TRUTH IN FICTION THROUGH "THE BEAUTIFUL PEOPLE"
It is unironic that Venable titled this play from a Marilyn Manson song, as the band, mainly the singer of the same name, was criticized by the media for perhaps inspiring the shooters to perpetrate the mass shootings at Columbine High School. The Beautiful People starts out mirroring a teen sitcom, or even just watching friends from high school as they bond through music, television, and even their traumas. Suddenly, we are drawn in, relating to the humor, popular culture references, and revisiting the discomfort of teen angst and hypersexualization that is not exclusive to male children.
"DO YOU KNOW WHO YOUR CHILDREN ARE"
As the play progresses, darkness clouds over the playful banter, and the mirror changes. Gradually, discomfort and tension builds. Again, most of the joking around at the expense of another and is not totally unusual for this age. Either we have seen it, participated, or both. However, the level of demoralizing and shaming escalates, digging deeper into the psyche of both boys. Though The Beautiful People encapsulates the events of one sleepover, exactly how many other nights, or days even, have played out similarly in their past leading up to this particular breaking point?
Character 1 (Alex Neher) reveals the implications of being raised by a military father who had served in Vietnam. He heavily displaces his emotions onto his friend, simply named 2, (Justin Preston) rather than expressing them in a remotely healthy way. He often used misogynistic and homophobic slurs that more than likely he grew up hearing. Evidently, these terms are heard by most male youths, mostly when they express the least bit of emotion deemed "unmanly". This view of internalized misogyny and violence deeply embeds into American culture. Add in easy access to firearms into the mix, and the results, well, they aren't good, as expressed by the end of the play.
WHERE DID GUN CULTURE EVEN COME FROM?
During the Revolutionary War, the main types of firearms available at the time were pistols, muskets, and various types of swords. Guns were bulky, had very little target accuracy, and needed reloading often. Not many Americans learned how guns worked nor owned any. let alone protecting them from a well-armed militia, per a discussion of scholars at Stanford University (Sanford, 2001). "It seems that the U.S. public was not terribly interested … in either the militia or gun training between 1789 and 1860," says Michael Bellesiles, author of Arming America: The Origins of a National Gun Culture (Sanford 2001).
By 1794, the Springfield Armory existed as the first gun manufacturer, but then came the ability to mass produce guns in the 1870s by Samuel Colt (Sanford, 2001). The Civil War also meant better gun training, but it also meant the beginning of "persuading guns were 'good tools' for the American way of life" (Sanford, 2001). Bellesiles also states that gun culture is glorified in the media and movies, as instant gratification for any problem has found its solution (Bellesiles, 1996).
By 1993, out of nearly 25,000 murders in the United States, 69.6% were due to gun violence (Bellesiles, 1996). BBC's publication, "America's gun culture – in seven charts" shows in that 2020 alone, 45,000 died from gun violence, a 43% jump from 2010 (BBC, 2022).
CORRELATIONS BETWEEN TOXIC MASCULINITY AND GUN CULTURE
Per John Perrin Flynn, a producer for The Beautiful People, "I come from a family where male children were always given a gun for their 12th birthday. I could hardly wait." He is not the first nor last person to express similar sentiments regarding this "rite of passage" which Mike Gudgell references in his article for ABC News, entitled, "Gun School: Are Guns a Rite of Passage?" (Gudgell, 2021). The American Academy of Pediatrics conducted a study that found "a rise in gun ownership during the pandemic to higher rates of gun injuries among – and inflicted by – children" (Gudgell, 2021).
Xinhua, an overseas newsource, cited Shannon Watts, Founder of Moms Demand Action, as she describes toxic masculinity as "a cultural idea that manhood is defined by violence and aggression to maintain power or strength…" (Xinhua, 2021).
Every country has racism, xenophobia, hatred. Only America gives those same people access to guns.

– Shannon Watts (Xinhua, 2021)
Michael Kimmel, a professor of sociology and gender studies at the State University of New York at Stony Brook, echoes Watts' position. Furthermore, Kimmel states that because of these ideologies of masculinity, men are constantly "given a presentation of enemies." Easy access to firearms makes it far too easy to eliminate these enemies (Xinhua, 2021).
THE NUMBERS
Aliza Vigderman and Gabe Turner for Security.org charted an estimation of 304 fatal school shootings occurring since 1999 (Vigderman/Turner, 2022). Out of that number, 118 included an active shooter; defined as situations "within schools where the perpetrator killed or wounded targeted or random victims" by the Center for Homeland Defense and Security (CHDS) (Vigderman/Turner, 2022).
Men are responsible for 98% of mass shootings. In 40 of mass shootings (in 2020), 35 of those were male.

– The Violence Project, via FBI data (Xinhua, 2021)
THE AFTERMATH OF COLUMBINE
The Columbine Massacre in 1999 devastated the entire country. As someone who was the same age as some of the students lost, I remember conversations centering around gun control. According to German Lopez's article for Vox during the 20th anniversary of Columbine, assigning blame went to everything from bullying to music, but not enough on guns and legislation (Lopez 2019). After April 20th, 1999, my high school implemented a zero tolerance policy on violence, along with a moratorium on trench coats in our dress codes immediately. Max Fisher for the New York Times reported countries that experienced even one mass shooting had restricted gun laws right away (Fisher, 2022). Effectively, numbers of gun deaths in Australia and Britain drastically differ from those in the United States (Fisher, 2022).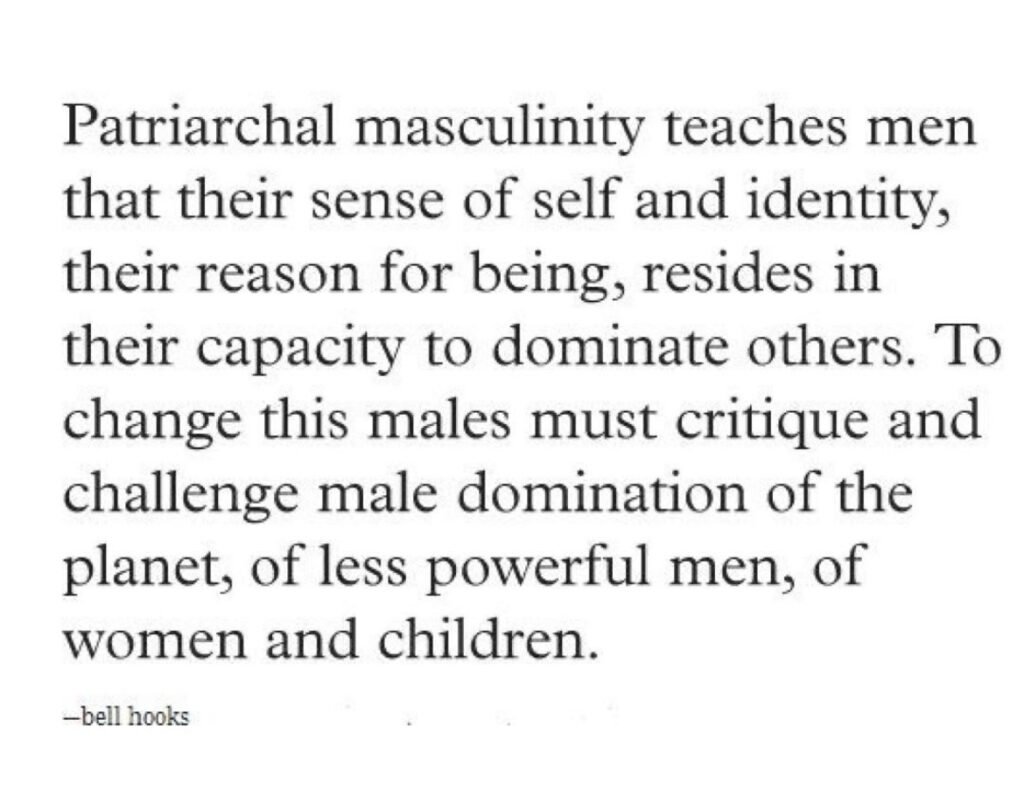 For the past 23 years, I have long-awaited a change in gun policies. Instead, the government allowed a ban on assault weapons to expire. Now that mental illness has become a scapegoat for mass shootings, let's note that the US does not hold the corner market for mental illness. Also, take into consideration that women outnumber men for certain disorders, and yet, women commit less mass shootings.
One silver lining came today from California Governor Gavin Newsom, who signed AB 1594 into law, allowing lawsuits against gun manufacturers. Holding manufacturers responsible is imperative, though accountability needs to take place on a Federal level.
The Beautiful People is open until the end of July at the Matrix Theater in Los Angeles, CA. Purchase tickets online through The Rogue Machine website.
REFERENCES
America's Gun Culture in Seven Charts. (2022, May 25). BBC News. Retrieved July 12, 2022, from https://www.bbc.com/news/world-us-canada-41488081
Bellesiles, Michael A. "The Origins of Gun Culture in the United States, 1760-1865." The Journal of American History, vol. 83, no. 2, 1996, pp. 425–55. JSTOR, Retrived July 12, 2022, from https://doi.org/10.2307/2944942.
Fisher, M. (2022, May 26). Other Countries Had Mass Shootings. Then They Changed Their Gun Laws. The New York Times. Retrieved July 13, 2022, from https://www.nytimes.com/2022/05/25/world/europe/gun-laws-australia-britain.html
Gudgell, M. ABC News. (2012, December 19). Gun School: Are Guns a Rite of Passage? Retrieved July 12, 2022, from https://abcnews.go.com/US/gun-school-guns-rite-passage/story?id=18016986
Lopez, G. (2019, April 20). Columbine anniversary: guns are still the problem behind mass shootings. Vox. Retrieved July 12, 2022, from https://www.vox.com/2019/4/19/18412627/columbine-anniversary-gun-control-mass-shootings
Sanford, J., & Bellesiles, M. (2001). History, law scholars discuss Second Amendment, guns in U.S. Stanford News Service. https://news.stanford.edu/pr/01/guns45.html
Vigderman, A., & Turner, G. (2022, July 6). A Timeline of School Shootings Since Columbine. Security.Org. Retrieved July 13, 2022, from https://www.security.org/blog/a-timeline-of-school-shootings-since-columbine/
Xinhua Toxic masculinity, gun availability are most dangerous combination in U.S.: ABC News. (2021, November 6). Xinhua. Retrieved July 12, 2022, from http://www.news.cn/english/2021-11/06/c_1310294932.htm