A note from the leadership team at Agents of Fandom:
The sentiments expressed by our writer, Liliana Sapin, are beliefs held by all of us at Agents of Fandom. We started this outlet as a beacon of representation and diversity. To not speak out against the fight on the bodily autonomy of millions of Americans would be doing a disservice to the mission we set out to embrace. Our very own Agent Josie said something that resonated with us today, and we'd like to relay it to you all in case you were wondering where the superhero content went:
To me, fandom is all about family, and EVERYTHING we fight for is not much different from what these fictional universes fight for. It is what brought us to love these universes and certainly have a place on this platform.

Josie Dunaway
We pride ourselves in making content for fans, by fans – fighting for what we believe is right is exactly that.
Necessary Historical Trajectory of Roe v. Wade
The fight for legalized abortion in the United States did not begin with the 1973 Supreme Court decision of Roe v. Wade. The Supreme Court cases Griswold v. Connecticut (1965) and Eisenstadt v Barid (1972) set precedent to the constitutional right to privacy. Both these cases deemed women's rights to contraceptives as a protection granted under federal law (Bowman et al., 2018).
In 1973, the Supreme Court's decision of Roe v. Wade established legal abortions up to 23-24 weeks of fetal development, thus enforcing legal fetal viability as the second trimester of pregnancy (Liptak, 2021). Roe v. Wade also used substantive due process as the underlying framework of the case (The Federalist Society, 2021). Substantive due process legitimizes the right to privacy, in this case, through the sense of bodily autonomy. The passing of Roe v. Wade asserted abortion as a constitutional right.
However, recent threats to abolish the right to abortion has made its way to the forefront. In the United States v. Texas (2021) case, the Supreme Court made a formal ruling on Texas abortion laws. Texas abortion laws, formally known as Texas Senate Bill 8, bans abortions after six weeks of fetal development (Liptak, 2021). The Supreme Court's decision allows abortion providers to challenge state laws by suing eligible state officials in federal court (Liptak, 2021). However, the Supreme Court decided not to block the Texas abortion law and ruled in favor of lower courts' jurisdiction (Liptak, 2021). The Senate Bill 8 is linked to Dobbs v. Jackson Women's Health Organization, which sought to review the constitutionality of Mississippi law which prohibits abortions after 15 weeks (Liptak, 2021). The Supreme Court's decision on Dobbs v. Jackson Women's Health Organization would overturn Roe v. Wade (Liptak, 2021).
Today's Ruling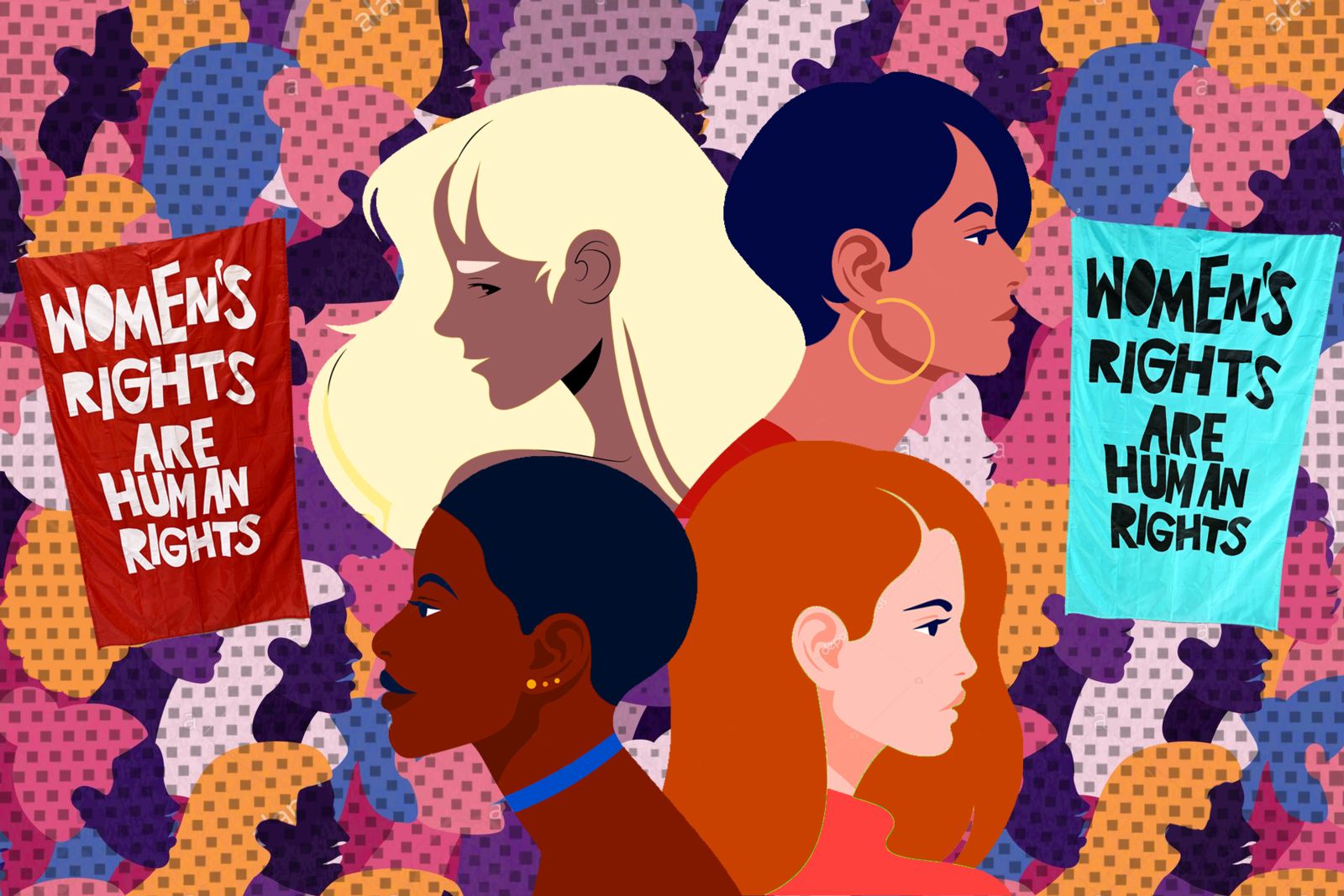 Today, June 24, 2022, the Supreme Court "held: The Constitution does not confer a right to abortion" (Dobbs v. Jackson Women's Health Organization, 2022).
I am deeply saddened by the decisions made by the very institutions created to uphold our rights and liberties. This body politic has its roots deeply intertwined with our pillars of justice. Although this reality is exacerbated by the Supreme Court's current decision, make no mistake, the ownership of women's bodies is nothing new in nature. Through these patriarchal institutions, women are subjected to bodily control, violation, and exploitation.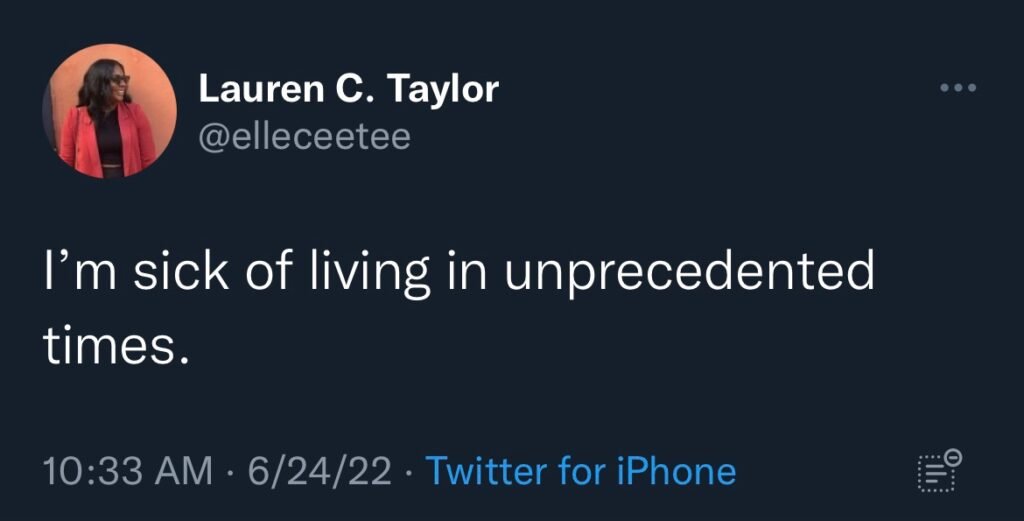 In moments of hopelessness, I remember the very women who have pioneered the fight for our basic rights. Women such as: Andrea Dworkin, Kimberlé Crenshaw, Tarana Burke, and Alice Walker. These women stood tall and unbending in unprecedented times. Instead of falling silent when people refused to listen, they set a new precedent.
A Light at the End of the Tunnel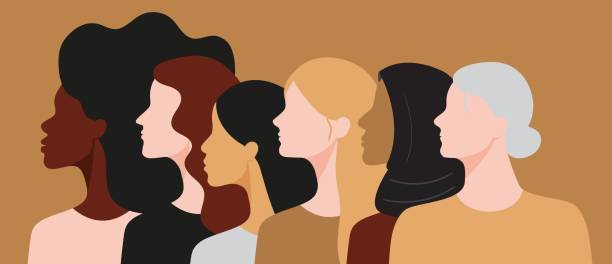 My personal definition of feminism seeks to make life better for all women. As a feminist, the livelihood and prosperity of all women is the main overarching goal. My hope is that all people will stand in solidarity against threats to fundamental personal rights and liberties.
As we process our blows and prepare to march forward, I turn to those who came before me in times of dread and anxiety:
"feminist politics aims to end domination to free us to be who we are – to live lives where we love justice, where we can live in peace. Feminism is for everybody."

-bell hooks
References:
Bowman, C., Rosenbury, L., Tuerkheimer, D., Yuracko, K. (2018). Feminist
Jurisprudence. Cases and Materials. Fifth Edition. New York: West Academic Press.
hooks, bell. (2000). Visionary Feminism. In Feminism is for everybody: Passionate politics (pp. 110–118). essay, Routledge.
Liptak, A. (2021, December 10). Supreme Court Allows Challenge to Texas Abortion Law but Leaves It in Effect. The New York Times . Retrieved December 10, 2021, from https://www.nytimes.com/2021/12/10/us/politics/texas-abortion-supreme-court.html?auth=login-email&login=email.
Eisenstadt v. Baird. (n.d.). Oyez. Retrieved June 24, 2022, from https://www.oyez.org/cases/1971/70-17
Roe v Wade: A Legal History. (2021). Youtube/Roe v. Wade: A https://www.youtube.com/watch?v=cRAlc0NrlNQLegal History. Retrieved December 10, 2021.
Supreme Court, T. (2022). DOBBS, STATE HEALTH OFFICER OF THE MISSISSIPPI DEPARTMENT OF HEALTH, ET AL. v. JACKSON WOMEN'S HEALTH ORGANIZATION ET AL. Supremecourt.gov. Retrieved June 24, 2022, from https://www.supremecourt.gov/opinions/21pdf/19-1392_6j37.pdf