Thor: Love and Thunder, one of the most anticipated films of the year, is an absolute riot. One can forgive the long awaited trailers and the inability to decipher what this movie is about for one simple reason – it delivered. There is nothing that beats the pleasure of walking into a cinematic experience having no preconceived notions about the film. Thor is full of surprises, and unpredictability, which is something the MCU really needs right now.
Another Win For Taika Waititi
Thor manages to bring audiences on a newer and more colorful adventure, separate from that of the darker storytelling of Phase Four. This film is a much needed break from grave stakes and heavy hearts. Taika's directing style resembles so much of his personality; this is one of his biggest wins yet. Many of the core elements from Thor: Ragnarok are present in this film, yet Taika does an excellent job to set up differentiation between the two. This is a fun, new story with new adventures and so much to be excited for. It's safe to say this movie will be an all-time favorite for many people, especially love Thor: Ragnarok fans.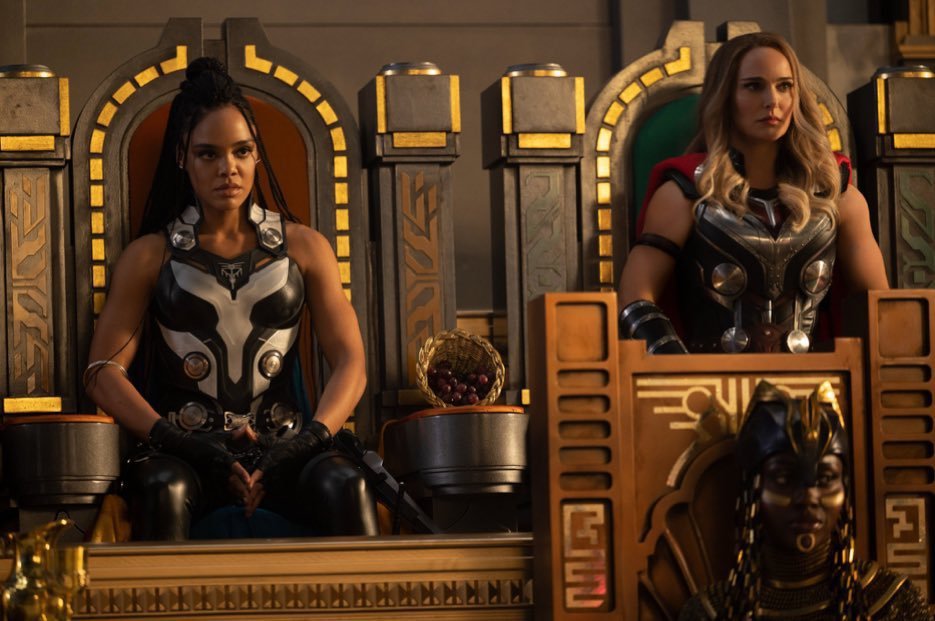 The Cast Is A Blast
It's always easy to tell the kind of relationship the cast has when filming, and Thor is no exception. The chemistry between Jane, Valkyrie, Thor, and Korg is one of the best aspects of the movie. I can only imagine the amount of fun this group of talent had on set. Not to mention the phenomenal performance by Christian Bale, who seems to have put an "American Psycho" twist on Gorr. The characters bounce off one another effortlessly, and to couple a great cast with a great story is cinematic paradise.
Successfully Communicated Message
I found that it would be important to dive into the film's theme, or central message. A lot of times, most people are too caught up in the comic book factors of Marvel movies. What I thought to be the most incredible thing about this production is how Taika takes an otherwise cosmic and outlandish film and molds it into a grounded and relatable love note to humanity. As indicated in the title, love plays a major role in the overarching story, and it was interesting to be given the opportunity to explore relationships that we never truly have before. A great way to gauge the success of a film is to weigh in what the audience got out of it compared to what they were supposed to get out of it, and I believe this is yet another win for Taika, and for the MCU as a whole.
Overall Rating
Overall, Thor: Love and Thunder was amazing, and I would give it a 9 out of 10. There are tiny details that I could nitpick, but I won't because they are insignificant to the larger scale of the film. As a film enthusiast, I loved what this movie delivered, and as a Marvel fan, I love how well-written Thor is and how true to comics his story is. Phase Four has been hitting consistent home runs, and I am beyond excited to see how they expand from here.
[letsreview]