Up Here is a new musical drama series from the director of Hamilton, and the screenwriters of Tick Tick… Boom!. Based on the musical by the songwriters of Frozen, Kristen and Robert Anderson Lopez, this series follows two characters falling in love at the break of the new millennium. The battle with the thoughts in their head proves to be the biggest struggle of getting into a new relationship.
Starring Mae Whitman and Carlos Valdes as Lindsay and Miguel, Up Here struggles to keep the energy. Each episode focuses on their relationship, which in turn leaves the story feeling repetitive. Additionally, the pacing of the series feels overdrawn due to this repetitiveness, leading to some episodes dragging.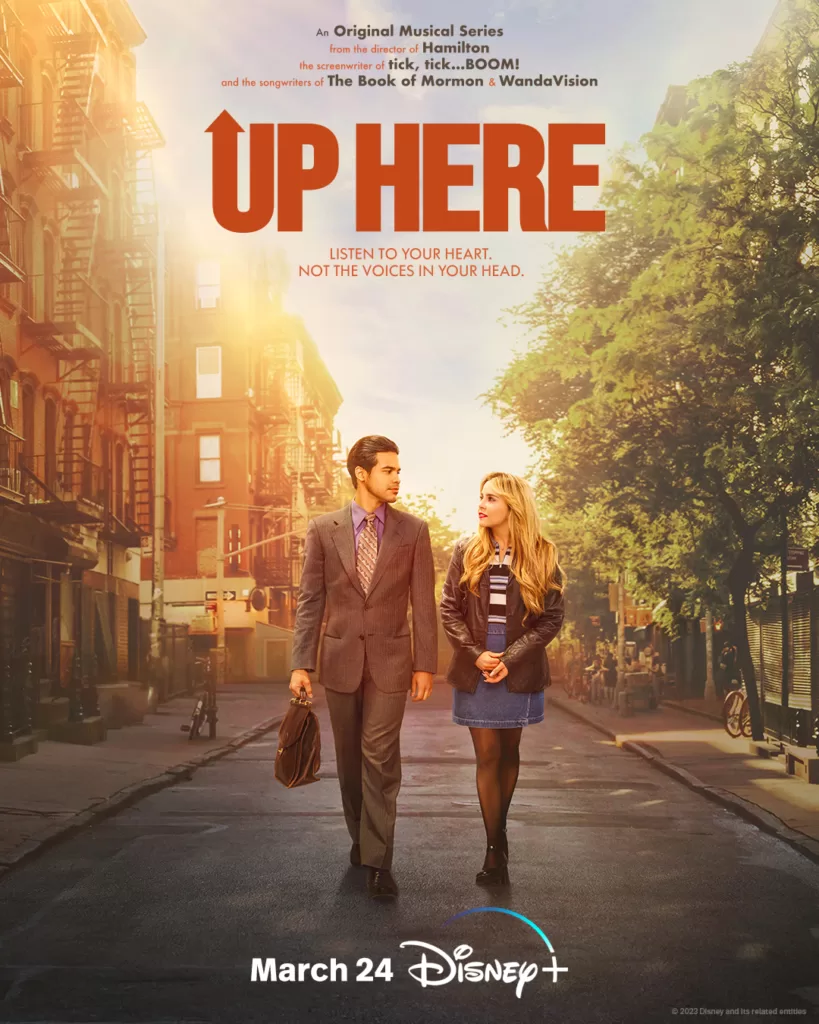 The voices they hear inside their heads lead to some of the more entertaining moments in the show. These voices are prominent in the series by giving their varying opinions on the characters' lives. These opinions are typically funny and do a great deal of adding to the two characters' story. Based on important people from the two's lives, these voices represent their mental struggles, and it makes this show stand out from others.  
Inner voices in Up Here
The lack of chemistry between some of the actors, specifically, our main characters Lindsay and Miguel, is an additional struggle of this show is. Whitman proves in the past in films like The Duff and The Perks of Being a Wallflower that she is a great actress, so this comes as a surprise. However, in this show, she has some awkward moments. Most of which come alongside Valdes.
The relationship between Valdes and Whitman struggles to find legs. Both actors are talented, but the chemistry does not translate into their relationship. There's a certain scene in the first episode where the dialogue between the two is cringeworthy and uncomfortable. Additionally, it is hard to root for some of these characters because of questionable decision-making.
Songs stuck in your head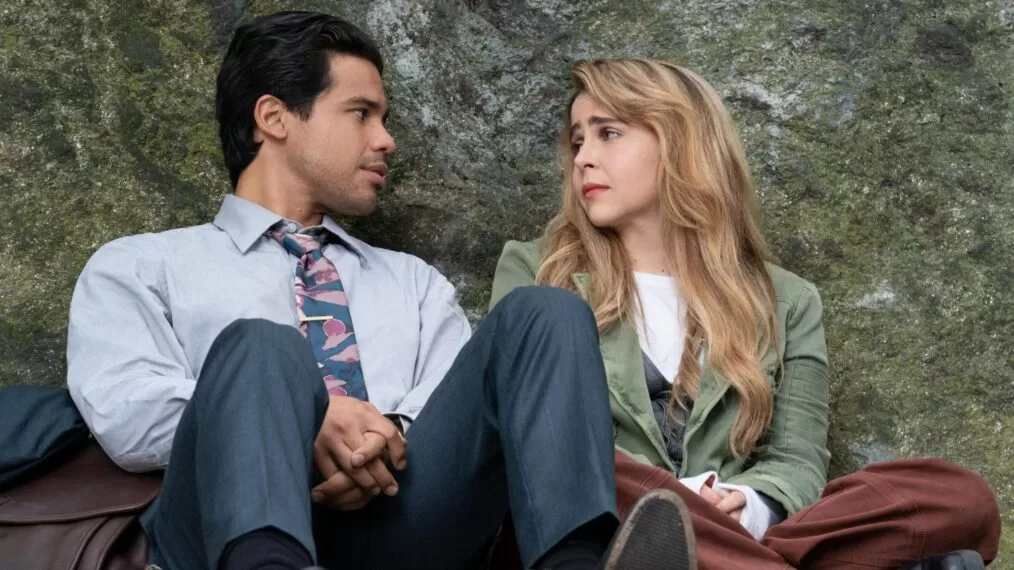 One positive of this show is the music. Although not every song is a hit, the majority of them bring great fun to the series. The songs composed by Kristen and Robert Anderson Lopez are not only catchy but help advance the story, with a lot of the inner voices taking the center stage.
Despite the great music, Up Here struggles to find a consistent flow, which results in the show feeling messy. However, despite its flaws, Up Here serves as a reminder that before you can be loved, you must learn to love yourself.
Up Here releases on Hulu in the US and Disney+ internationally on March 24th! If you plan on watching, let me know on Twitter and check me out on the Fandom Academy Podcast every Tuesday.