The year is 2000. The much-feared Y2K scare has passed. Bell-bottoms and elephant pants have inexplicably come back into fashion. Britney Spears is the biggest musical artist on the planet. And with the record-breaking release of Harry Potter and the Goblet of Fire, British author and Harry Potter creator Joanne Rowling has cemented herself as one of the most celebrated and prolific authors of modern times. Well. Until—
But before we get there, let's grab a time-turner and go back to the early years of the previous decade. By now, the story of the bespectacled boy wizard's creation is legend. According to Rowling, the idea of a young boy who discovers he has magical powers simply "fell into" her head during a long train ride. That simple but captivating premise snowballed into a seven-part series that has sold over 500 million copies to date.
It's credited with single-handedly making children around the world excited about reading again. The world of Potter has since exploded into a multimedia phenomenon that boasts films, spin-off movies, video games, Broadway plays, and even theme parks.
But at the franchise's core are those seven books. Its story is a surprisingly dark tale—especially for a Middle Grade/Young Adult book series of its time—about love, acceptance, good vs. evil, and a generation of young people fighting against the horrors of bigotry and fascism.
Harry Potter and the Power of Rowling
Harry Potter had a way of making readers feel warm and fuzzy as they leafed through its pages. With each chapter, they fell further in love with its whimsical world and quirky characters. It was like comfort food for fans of all ages, races, sexualities, gender identities, and religions. Many were fans who didn't feel accepted by the world around them.
Perhaps they were a young Muslim kid braving a post-9/11 world. A Black kid who went to a mostly white school. A gay kid, told they'd go to hell because of who they were. Or a trans kid well aware of their identity but knowing that the world back then would not embrace them.
For many, Hogwarts—the magical school that Harry Potter, Hermione Granger, and Ron Weasley attend—felt more like home than their actual home. Fans who had felt like outcasts in their daily lives could dive into Harry Potter and feel as though Rowling had built a world that would see them. Embrace them. Love them.
And it's not hard to understand why. The way the main characters push back against a slur in the magical world—Mudblood—is a clear parallel to real-life allies holding the line against bigotry. The main characters eyeing those who boast of their pureblood status with contempt parallels the real-life fight against white supremacy. Hermione's crusade to give marginalized house elves their rights smacks of real-world freedom fighters.
And so, Harry Potter became a phenomenon. Not just because of its use of magic, spells, dragons, and its good-versus-evil story. But because it was a story that made kids, teenagers, and adults feel as though they were exactly who they were supposed to be. And that their place in the world was worth fighting for.
Accio Transphobia!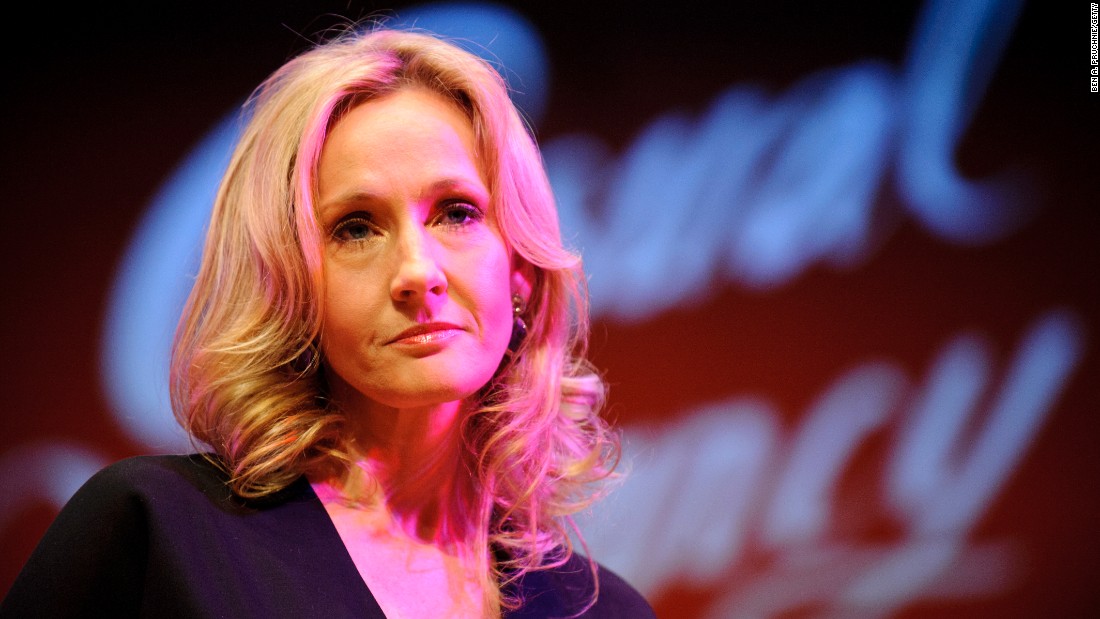 Which is why Rowling's descent into transphobia has been baffling for some, infuriating for others, and disappointing all around. In 2019, the author made headlines for her anti-trans views after expressing support for a noted transphobic researcher.
It wasn't her first time receiving backlash from LGBTQ+ fans and allies, but this time felt different. Many fans condemned her outright. Others sent the then-55-year-old self-described Christian valuable information that both refuted her harmful ideas and offered important facts about transgender people.
But instead of apologizing for her words and acknowledging the pain she had caused, Rowling chose to double down in subsequent tweets. She retweeted others with similarly bigoted beliefs and soon gained the support of other famous bigots and transphobes. Some of them are ardent supporters of one of Rowling's favorite early Twitter targets, Donald Trump.
Nearly three years after Rowling's first transphobic tweet, hearts around the world are still shattered. Fans who once defended the relative lack of diversity in the Potter series—save for a handful of minor Black and Brown characters—have gone silent. Others, who saw unsavory parallels between Rowling's long-nosed, money-hungry goblins and harmful Jewish stereotypes, have spoken up.
Rowling's beloved series, once analyzed for Easter Eggs and clues tying its labyrinthine story together, was now being put under the microscope and searched for hints of Rowling's own bigoted thoughts.
Hogwarts was broken. Broken by its own creator. But even as sadness, anger, frustration, heartache, and understandably conflicted feelings rippled through the Potter fandom, the world of Harry Potter and the empire created by Rowling continued to expand.
J.K. Rowling and the Crumbling Franchise
In 2016, the Harry Potter and the Cursed Child stage play became a runaway success on Broadway. The Fantastic Beasts film series, however, received mixed to negative reception. The Harry Potter prequel series, written by Rowling, was set to be a five-movie franchise following the adventures of magi-zoologist Newt Scamander in the 1920s and 1930s.
The young wizard (Eddie Redmayne) would cross paths with Grindelwald, the world's most powerful dark wizard at the time. The first entry, Fantastic Beasts and Where to Find Them, was a commercial success, grossing $814 million worldwide.
But the series' second and third entries underperformed at the box office. Critics blamed poor writing, problematic character choices, and Rowling's increasingly toxic online persona. Recent evidence has pointed to the remainder of the series being scrapped entirely.
There were also rumblings that a live-action Wizarding World series could be in its infancy at HBO Max. But Warner Bros. has confirmed that no Wizarding World projects are currently in the works at the studio.
The rumor received a mixed reception, as some fans still clamor for anything Wizarding World-related. Others, however, grapple with their love for the world and their frustration with Rowling's insistence on going against everything she preached in the books that made her the world's first billionaire author.
Hogwarts: Legacy?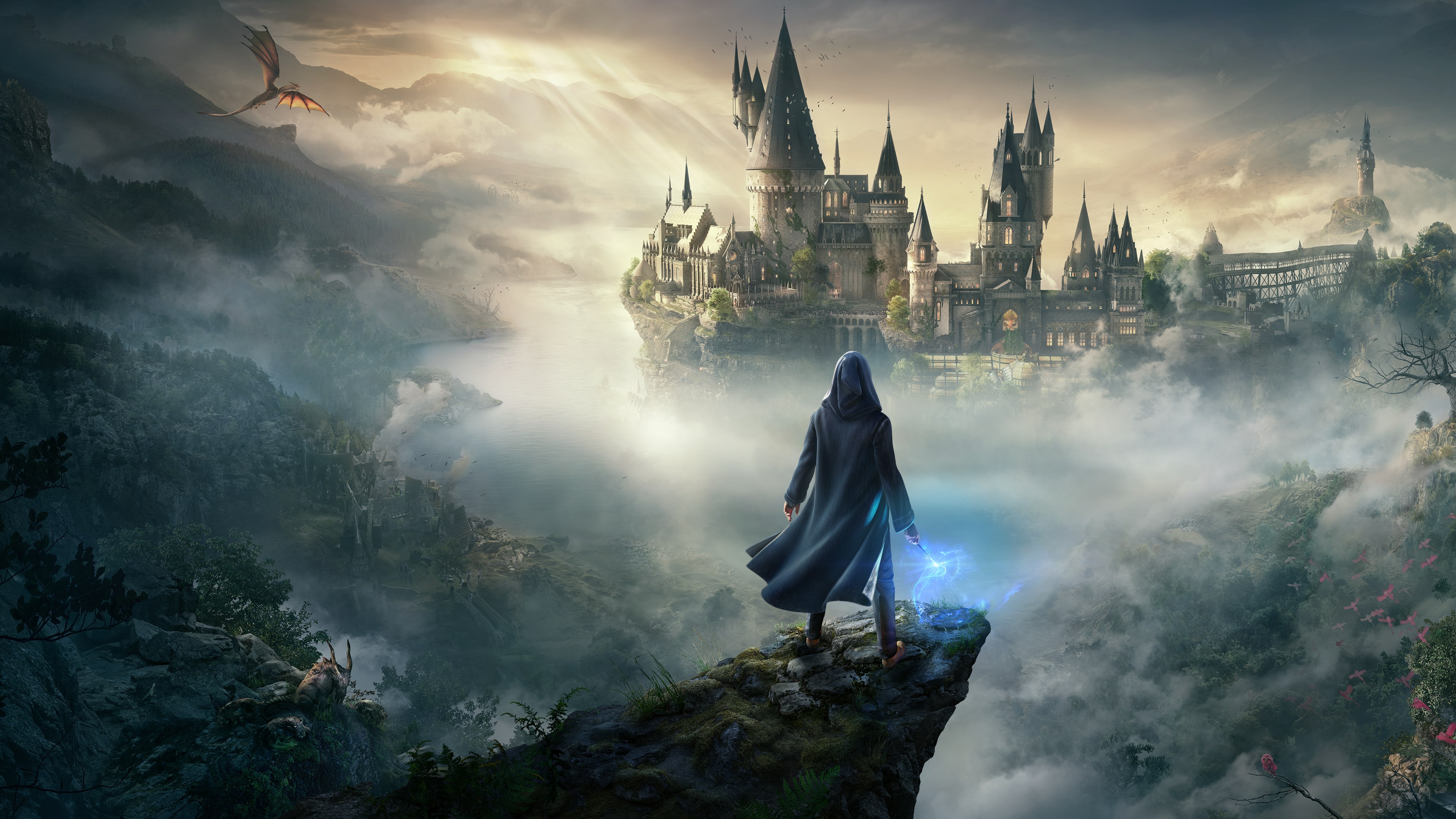 The next big litmus test of how much the Harry Potter brand has been tarnished by Rowling is Hogwarts: Legacy. The long-awaited PlayStation 5 game from Avalanche Software and Warner Bros. Interactive Entertainment will hit store shelves for PS5, XBox X|S, and PC in February 2023, with releases on other platforms coming later in the year.
The open-world RPG seems to be a love letter of sorts to the Potter fan base. It follows the adventures of a new student who enrolls in Hogwarts in the 1800s. Gameplay seems to introduce many book concepts Potter fans have wanted to see for decades.
Open-world exploration? Check. Dynamic combat? Check. The first glimpse of the Hufflepuff common room? Check.
But will Potterheads and general gamers embrace Hogwarts: Legacy? Will longtime fans support it? Or will it go the way of Fantastic Beasts? Developers have stated that Rowling is not directly involved in its story or creation. However, as her books serve as its foundation, it's not unwise to assume that Rowling will profit from the game financially. That idea has left many fans torn. Some still wish to enjoy the world that once brought them comfort, while also not wanting to support Rowling directly.
Some fans have already found ways to separate Rowling from the world she created. For many others, it's a concept they're still struggling to figure out. But, for another slice of the fandom, who once gleefully consumed everything relating to Harry Potter, the world created by Rowling will never feel like home again.
Are you excited about Hogwarts: Legacy or any other potential Wizarding World projects? If you were once, or still are, a Potter fan, how do you feel? How have you dealt with Rowling's transphobia? We'd love to hear from you! Drop us a comment below or tweet us and start a conversation!