The topic of DC Comics storylines has been buzzing with intrigue for the past few months. There are headlines, rumors, and a few Easter Eggs, that have stimulated the faithful and got people thinking Disney doesn't need to buy DC Comics after all.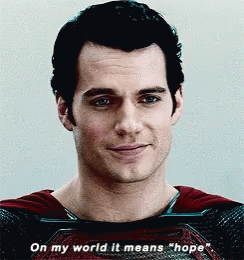 First, David "Puffer Vest" Zaslav announced his double-secret "10-year plan." Then, Black Adam featured a "super" cameo everyone wanted butt no one expected. (Oh, by the way, it seems WBD could screw that up too.) And then, the unthinkable–James Gunn and Peter Safran were named co-CEOs of what will be known as DC Studios.
For the first time in a long time, stans of the "dark" comic publisher now have the thing emblazoned on Superman's chest.
When news of the real-life Wonder Twins was shared, nerd pants flew everywhere, and celebration ensued. Following a decade of ham-handed dealings and executive bureaucracy getting in the way of progress, Detective Comics provided the biggest news since the #ReleaseTheSnyderCut fandom earned its victory.
If that trajectory doesn't spell H-O-P-E, nothing will. And now that the two-headed geek monster at the helm is mapping out the Zaslav plan, what storylines should be considered for the masses? What factions, projects, or characters will finally get their place to shine in a cinematic universe?
For the love of Malcolm Wheeler-Nicholson, James Gunn, Peter Safran, and David Zaslav: We hope you're listening!
Here are the 11 DC Comics storylines we believe should be up for consideration.
---
But first, a word from our sponsor.
It's no secret that Gunn and Safran are going full Etch-a-Sketch for their Big Bang in the DC Universe. Everything is being shaken up, and the slate has been wiped clean. And the room is being made in the WBD coffers as well.
Together, they are cleaning out the mothballs from "The Snyderverse" Sweeping the rumors about Ezra Miller under the rug was a must. Considering Henry Cavill's triumphant return is important too. And today, the dynamic duo is focused on the future.
However, the whimsical mind behind Guardians of the Galaxy and Peacemaker wants our help! No, really.
The genesis of this list stems from those desires. DC is home to some of fandom's most complex and profound storylines. To wit, your humble servant has narrowed them down to 12.
Back to your regularly scheduled program…
---
11. Justice Society of America
Black Adam got us this far. We may as well see where this is going–namely, for the stand-out from the film, Hawkman. Aldis Hodge was the truth as Carter Hall! Esquire's headline stated it best: "Aldis Hodge was built for this." While Teth-Adam was out working on catchphrases and babysitting duties, Hawkman brought gravitas and badass gristle to his role. You know? The stuff that should have been in BlackAdam'ss character.
With a journey into the JSA, Gunn and Safran could reintroduce us to Green Lantern (Alan Scott, not Hal or John), The Flash (Jay Garrick, not Wally or Barry), Doctor Fate (Look up Khalid Nassour and Nabu), and other more obscure characters, like Doctor Mid-Nite, Starman, Wildcat, and someone who quite literally has the power of God in The Spectre. It would be so great!
10. Crime Syndicate of America
Not Breaking News: James Gunn is attracted to different comic characters. And look at what he has molded with them. He has developed the pathos of comic characters who have been created but forgotten by casual fans and made them mainstream juggernauts.
What do you think he and Peter Safran could do with The Boys? DC has a toy for those two to kick around, teeming with potential. It already exists among DC Comics storylines with the Crime Syndicate of America! Take the "Bizarro" of each member of the Justice League, and you're left with a gaggle of unparalleled ne'er-do-wells named Ultraman, Superwoman, Owlman, Johnny Quick, and Power Ring.
We were promised the Legion of Doom, but what if we got the CSA instead? Have mercy!
9. Injustice: Gods Among Us
Admittedly, this is what Zack Snyder was trying to do all along, as seen with the""Knightmar"" and the ZSJL post-credits scene. Kal-El loses his family and main squeeze, so he's a little miffed and hell-bent on revenge. If you are a gamer, you have already tried to see the New World Order come to pass since WB pulled the plug on that.
"Injustice: Gods Among Us" is easily the best comic book adaptation put into gaming, and it could have been an equal force on the big screen. Do you think Joker is fierce and ruthless in "The Killing Joke?" Here, he convinces Superman that Lois is Doomsday with a fear toxin imbued with Kryptonite. From dead family to taking Atlantis from the deep and placing it in the Sahara, you have never seen Superman like this.
But maybe we can if the Wonder Twins activate this!
8. Sinestro Corps War
Okay, hear me out. Before you poo-poo this idea simply because of the image, Mark Strong was the glaring glimmer of potential in that CGI comatose session we got in Green Lantern. But that post-credit scene, though. It walked us the right to the door whereSinestro'ss intrigue was more than he could bear. He dawns the gold ring of fear, creating the Sinestro Corps War.
Among the DC Comics storylines, James Gunn and Peter Safran have more content to play with here. Even Marvel fans think the Sinestro Corps War was a dynamic comic storyline ripe with potential. They find a new Hal Jordan, call up Geoff Johns for insight, discover what could be in a John Stewart, and the rest could be CBM history. At least, it should be.
7. Kingdom Come
Among the many revered DC Comics storylines is""Kingdom Come"" We got a taste of it during the Arrowverse, and CW should be applauded for that. But this storyline deserves the full cinematic treatment. Essentially, it's a bleak future amid a dystopian universe. And all these old geezer superheroes are being trumped and shunned.
That's when Superman returns (much like he did in Superman Returns, which could have easily opened the door to this storyline) and teaches his people how to be heroes again. This fascinating conflict between Superman and the Shazams already has ingredients in the making. So, James Gunn added a little dose of Kosher salt to the recipe when he shared this cryptic tweet, making geeks freak out worldwide.
6. The Great Darkness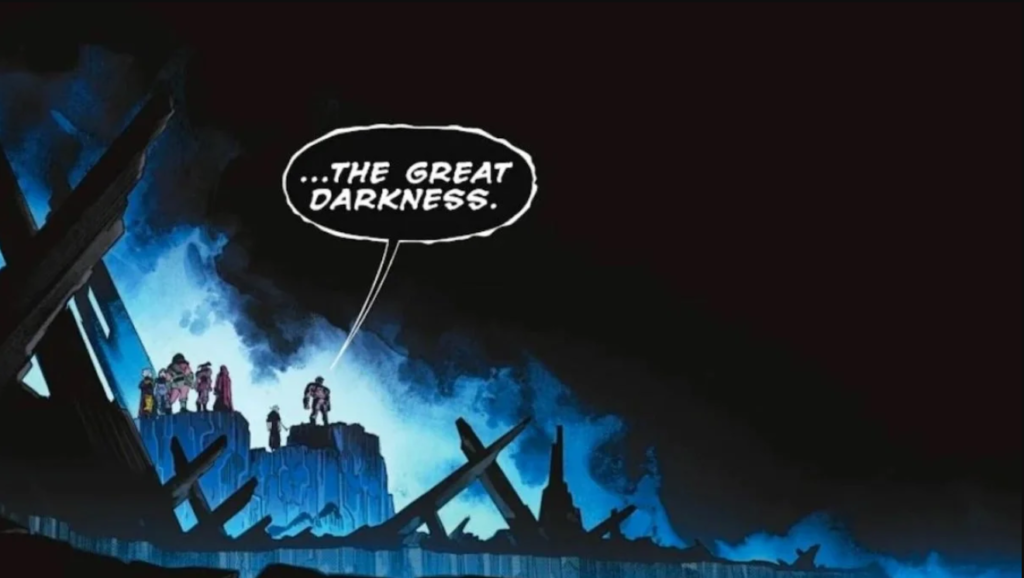 What Josh Brolin did for Thanos was nothing short of phenomenal. This was a villain who, while a force of great evil, believed he was doing good. It was apparent and tangible. For Darkseid, there is no quest for equality or restoration–the guy simply wants it all, and he will annihilate anything in his way. And that sinister thirst for intergalactic dominion was on complete display in "The Great Darkness."
The pathways of evil could lean heavily on horror as well. A civil war in hell. Crisis on Infinite Earths. The Demons Three. Introduction to Anti-Monitor, Fate's Triumvirate, and hell, even Swamp Thing was in this storyline. And then, there he is, behind all of it—the only being in the Universe who understood the Great Darkness. Only a dark source like Alan Moore could write this stuff. He may even come out of retirement to help. Oh, goody goody.
5. Batman Beyond
This could be the DC Animated Universe's time to shine. For years, the DCAU has created fantastic films, but none received acclaim outside of hardcore comic fans (e.g., "The Killing Joke," "The Judas Contract," "Red Son," "Hush") like what happened with Into the Spider-Verse. Forget it was a Marvel Studios "animated" film; it was just a damn good movie.
Batman Beyond is a cyberpunk feast, showing the potential demise of Bruce Wayne, and has been the roadmap of avant-garde comics for the future. Bruce Timm, Alan Burnett, and Paul Dini created a force with this storyline. Can you imagine this strong comic with the "Spider-Verse" treatment? Holy Need to Change my Pants, Batman! FYI: Just because the Michael Keaton film is done doesn't mean this could be among the best DC Comics storylines for the Wonder Twins.
(RIP to the great Kevin Conroy.)
4. Blackest Night
It begins with a bleak page from the Book of Oa, an ominous prophecy, a warning of a nihilistic plague. Think of the interstellar cosmic power the Green Lantern Corps presents. Add this living personification of death named Nekron, the Lord of the Unliving, who resurrects dead superheroes and villains as a band of cannibalistic super zombies. These are the nefarious and imposing Black Lanterns. Good luck with that, Hal Jordan.
Who wouldn't want to see that?! DC Comics already has the moniker of "Dark Comics" so take that reputation out for a spin, fly that banner proudly and create galactic destruction. This would be an amazing spectacle to hit the big screen because it could establish the first true CBM horror movie.
James Wan, please pick up the black courtesy phone! Get out of Aquaman's pool. Your future could be calling.
3. The Fourth World
This pains most fans to read–Ava DuVernay was not permitted to see Jack Kirby's vision on screen: the advent of Darkseid. Forget what you saw with Justice League. As wonderful as it was to behold the entire movie with Uxas in tow, that is not what should have happened. The aggravating thing is that we almost got it too. Visionary Ava DuVernay was on her way, with Tom King, to introduce New Genesis and Apokolips–each world led by Highfather and Darkseid, respectively.
And then, WB does what they do–wet the bed. But, today, there is that hope thing again.
Why? The curtain raiser of one of DC Comics storylines of note was axed when James Wan also got the news about "The Trench" being canceled. The Aquaman spinoff was also supported by a producer named Peter Safran. Of course, he was butthurt, and how do you like him now? Maybe he'll bring both ideas back to just say, "Suck it, WB." This has been comic storytelling at its finest, and Safran knows it. So, there's that!
2. New 52
There is one reason for this storyline, its inception—more on that in a second.
The New 52, or "Futures End" series, was weekly and lasted only 11 months. It was established to extend through two futures of the DC Universe–first, only five years in the future, and the next, 25 years. This "Brother Eye" satellite created cyborg slaves of some of our favorite champions (and some villains).
At one time, this diabolical bucket of bolts merged Joker and Batman to make a lethal–albeit conflicted–killing machine. The war is with another Earth, other places, and a multiverse that won't quit. Salvation for humankind lies in the keys of the past. Written by an all-star cast of Jeff Lemire, Brian Azzarello, Keith Giffen, Gail Simone, and Dan Jurgens, there is no way these guys weren't watching "Pink Floyd: The Wall" before writing this.
Oh, that inception. The New 52 was the introduction of Justice League Dark. DC stans were punched in the mouth when WB took the keys away from Guillermo del Toro because what the hell does that guy know about futuristic creatures. Hey, Wonder Twins, we need this in our lives like, yesterday! One other thing: The New 52 came out of "Flashpoint." Is anyone doing the math yet?
1. Milestone and the Dakotaverse
If you know, you know. Full disclosure: the "Dakotaverse" isn't as much a storyline as it is an overarching theme created by Milestone Comics (now a DC Comics property). I have been on this limb by myself (because I can't get anyone from Milestone Comics to acknowledge a brotha) for years.
Today's world of learning about other cultures and being respectful of ancestry, There isn't a better time for DComics's' acquisition of Milestone Comics to be given a nuclear winter of light to shine upon its gathering of heroes. And it all begins with Augustus Freeman IV–you may know him as ICON!
Milestone was determined to teach people a thing or two. When Arnus Prime/Augustus Freeman leaves his planet, he lands in the Antebellum Deep South. If anyone needed a superhero, they did. This comic was more than drawing people for young African-American comic fans. It was birthed from necessity and shared for longevity.
ICON lived from Abraham Lincoln to Martin Luther King to see the birth of civil rights to its culmination. He knows what it means to fight society's ills from the inside out. In short, there could be no bigger impact and generational superhero of culture than Augustus Freeman in the black community. More than Harlem. More than Wakanda. Anywhere.
Shoot, even WBD wrote on their website" "New voices. New visionaries. It's time to write a new chapter in the Superhero story." Well? James Gunn and Peter Safran's? It's your move.