March is finally coming to an end and with a bang! The month closes out with the March 31st premier of Moon Knight on Disney+. Directed by Mohamed Diab, Moon Knight takes us on a suspenseful journey, filled with unexpected twists and turns, making for one of Marvel's most unique projects ever!
The exploration into mental health, Egyptian culture, and venture away from the tone of Marvel's usual projects. This foray into explicit subject matter allows for a more mature, nuanced series than, say, Hawkeye (no shade to our favorite archer).
Moon Knight brings the darkness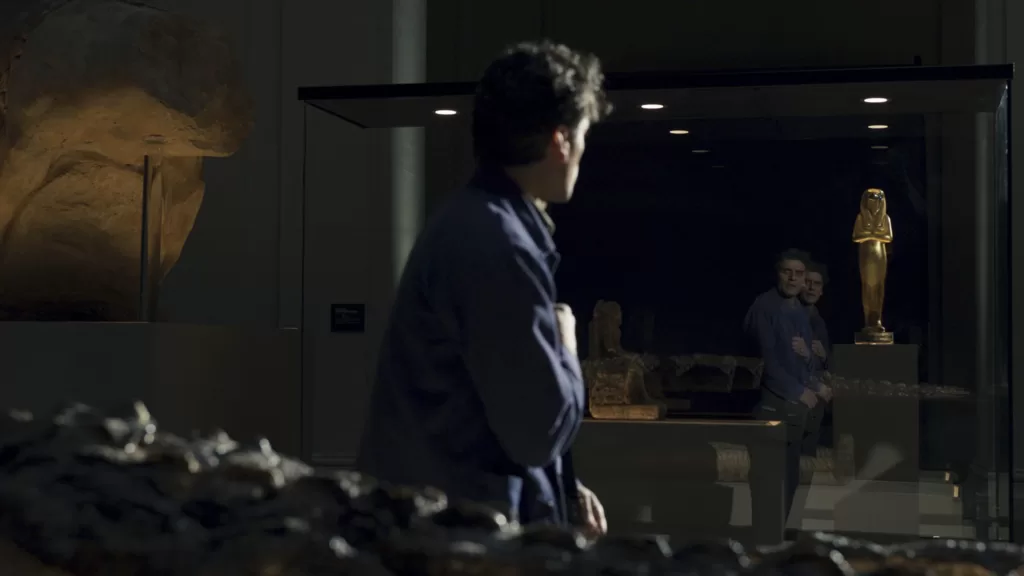 Moon Knight, as some have come to expect, is the darkest installment in the current Marvel Cinematic Universe. The setting ditches Marvel's traditional formula and throws our main character Steven Grant (Marc Spector) into the likes of both London and Egypt, taking leaps forward into Egyptian culture, while also furthering the lore of gods in the universe.

The series hits the ground running following Steven Grant (Oscar Issac) a gift shop worker as he battles with his multiple identities. Steven becomes aware of his other personality because he frequently blacks out, often waking up miles from where he was before. As if that's not enough, Steven soon learns his alternate persona, Marc, is actually a mercenary who has made some very dangerous enemies along his line of duty. While the personalities of Marc and Steven are different, they are ultimately thrown into the same conflicts, now relying on the Moon God Khonshu to survive.
Why you should watch Moon Knight
The first two episodes use Steven Grant's perspective to plunge viewers into the conflict at hand. Steven and Marc's relationship grows worrisome as they struggle for control of the body, leading to a jarring loss of self-control and ultimately the introduction of our main antagonist, a cult leader, Arthur Harrow (Ethan Hawke). The next two episodes slow things down, further developing the mythology at hand, while also giving our main character a world of new problems, putting him on a quest that's reminiscent of that of The Mummy.

Moon Knight is at its most interesting when focused on the inner conflict between personalities. Marc often wants to take control in dangerous situations, while Steven is more light of heart, wanting to find the safest way out. The battle between the two is funny and engaging, even showing how each personality channels the Moon God's gift is intriguing, with each having their own way of showing it off. Our antagonist, although he is interesting, feels like another chapter out of Marvel's pre-written book. Arthur has no direct conflict with Steve nor Marc, instead, he has a hatred for the god Khonshu, which, for better or for worse, throws our beloved Moon Knight right into the mix.
Check out the Agents of Fandom Podcast for a more detailed breakdown!
The Moon Knight series gives us hope as to what's coming in the MCU. I believe it can be the best MCU installment released on Disney+. Oscar Isaac, who has played some of the biggest roles in cinema, gives one of his most phenomenal performances yet, solidifying a stellar two years for the actor and marking a new age for the MCU. It leaves a feeling of wanting more, and that's exactly what I want, MORE.
Check out the Agents Of Fandom podcast, where they break down the series in more detail.