March is an exciting month for comic book fans, with The Batman premiering at the month's debut, and Moon Knight closing it out. Marvel's Moon Knight is the newest instalment in the Disney Plus catalogue. Oscar Isaac stars in the titular role and presents one of the most magnificent character exploration's we've seen from Marvel Studios. Moon Knight is quickly becoming one of the spring's most anticipated series. Thankfully, a few members of the Agents of Fandom were lucky enough to receive screeners of the first four episodes of Moon Knight. Each week, the Agents of Fandom will be reviewing each episode in depth. However, before the show airs, Editor-in-Chief TJ Zwarych wanted to share his spoiler free thoughts from the first four episodes in this Moon Knight Review.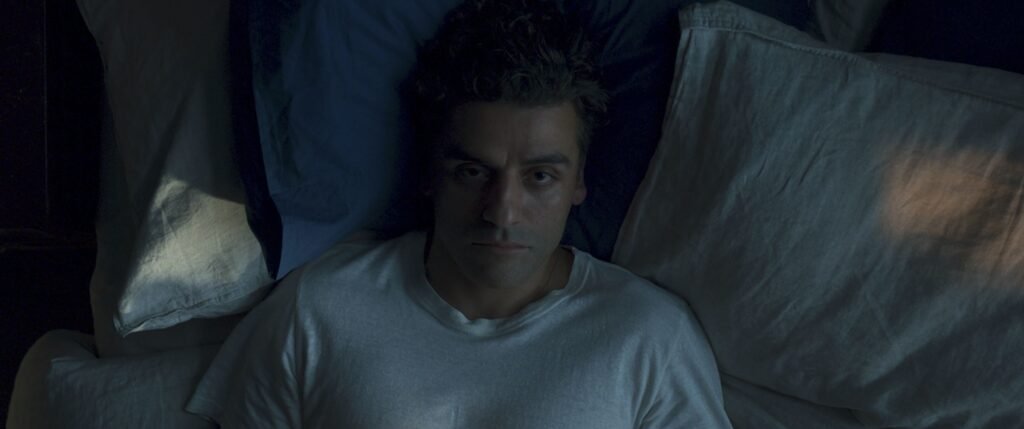 Moon Knight Review – Spoiler Free
Moon Knight is a difficult show to compare to the other's we've seen on Disney Plus. While the show remains on brand from a character exploration standpoint, the lore and mythos is all brand new to the MCU. Egyptian mythology and history in general is a recurring plot point. Oscar Isaac brings a brand new take to the many personas of Moon Knight, and his chaos encapsulates the role wonderfully. Fans of the character will be thrilled to see director Mohamed Diab bring some of more violent MCU moments we've seen to date. Although Moon Knight pushes the boundaries of its rating, the violence doesn't touch what we've seen in Daredevil, The Punisher or even the X-Men. Despite this, the action sequences were still incredibly enjoyable.
Although the first four episodes were a hit, they were definitely missing a few crucial elements. Moon Knight's roots to Judaism are crucial for the character. Unfortunately, this aspect of the show left a lot to be desired. However, this could definitely be rectified in the final two episodes and beyond. The persona's of Steven Grant and Marc Spector are both learning to understand themselves. The audience will undoubtedly learn more about the character, as Moon Knight learns more about himself.
Exploration of Mental Health and Culture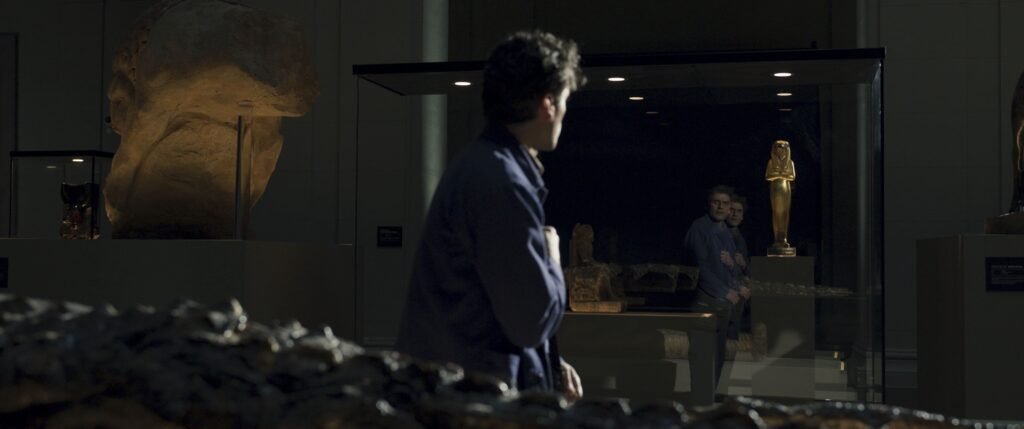 As many people get more comfortable seeking support for their mental health, it's great seeing a show dive so deeply into that topic. Oscar Isaac wonderfully portrays a character struggling to understand his disorder. Isaac gives a brilliant performance outlining the character's grief, struggle, and resilience. It'll be incredibly interesting to see the character growth, once he gains a stronger understanding of his mental illness.
The first episode wastes absolutely no time diving into Egyptian mythology. Gift shop employee Steven Grant has a strong passion for Egyptian culture and history, and this remains crucial throughout the series. Fellow historians will enjoy Moon Knight's exploration of Egyptian culture. While the storyline and themes may not suit everyone, the crew definitely achieved what they set out to do.
The balance of adventure and mystery in this brand new story are a thrill. Moon Knight greatly differs from a show like Loki. The story is very contained and original to the MCU, as opposed to searching for Easter Eggs. This style of story-telling is a nice pallet cleanser, and creates fun moments in the show. I often found myself mimicking the Leonardo DiCaprio meme. Surprisingly, not because the Easter Eggs come in abundance, but due to their evasive nature.
Overall Thoughts
Moon Knight kept me on the edge of my seat throughout the first four episodes. Oscar Isaac's performance is one of the strongest we've seen from a Marvel hero. Ethan Hawke is a sinister, scary addition to Marvel's villain ranks, and May Calamawy gives an incredible performance. Konshu is one of the coolest, most mysterious additions to the MCU in awhile. Although confusing at times, Moon Knight provides a nice combo of adventure and action. The pacing is strong and filled with suspense. While I've always rated each of the Disney Plus shows strongly, Moon Knight continues the trend of top tier Marvel television.
Rating: 8.5/10
Don't forget to subscribe on Spotify or Apple Podcasts! Rate 5 stars, and leave us a nice review for your chance to be entered in one of our many giveaways.