---
2019 was a magical year. It was, of course, the last year of "The Before Times," when the average American had no idea what an N95 was. 2019 was also the culmination of Game of Thrones and the first 3 phases of the MCU, today known as "The Infinity Saga"—in the same weekend to boot. It was also the year of The Rise of Skywalker, which in retrospect might have been a harbinger of the impending doom awaiting us just three months after its release. But 2019 also brought us two gems of original IP, Netflix's Russian Doll and Rian Johnson's Knives Out, two out-of-nowhere surprises with near-unanimous critical acclaim.
This week, Peacock released the first four episodes of Poker Face, a murder-of-the-week series starring Natasha Lyonne from creator Rian Johnson. And thus, the greatest fan cast in the history of the internet has come to pass (more or less).
Lyonne plays Charlie Cale, a lone traveler with the preternatural ability to sense when someone is lying. It's a formula straight from a TV Guide in 1974, but Poker Face has three aces up its sleeve.
Natasha Lyonne
First, Natasha Lyonne is sensational. If there's one actress who is believable when calling people on their B.S., it's Natasha Lyonne. On screen, she's always the smartest person in the room, with the self-confidence to back it up. This is the perfect role for Lyonne's sensibilities, from her wit to her salt-of-the-earth persona. Charlie's overqualified for the life of a transient, but she's also wise enough to recognize that she's happy with who she is.
Charlie's worldly wisdom feels authentic to Lyonne's personal worldview, as someone who has publicly addressed her opioid addiction and lived to the tale. "When you go as deep into the belly of the beast as I went," she told Entertainment Weekly in 2012, "there's a whole other world going on, and something like show business becomes the dumbest thing on planet earth."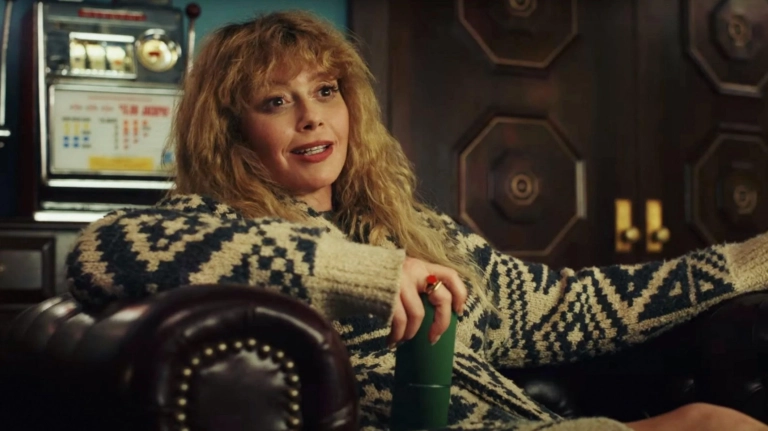 Poker Face is cinema
Next, Rian Johnson elevates the case-of-the-week format. There's a passing reference to Pulp Fiction in the first episode. Specifically, it's the moment where Jules tells Vincent that he's content to wander the earth like Cain on Kung Fu. This is fitting, of course, because Quentin Tarantino has made his storied career on taking the genres he grew up with—kung fu movies, westerns (spaghetti and classical), exploitation B films—and treating them as high art. Likewise, Poker Face takes this tried and true format, which peaked in the '70s with shows like Kung Fu, and treats each episode as a small film, complete with Johnson's cinematic flair.
Guest star power
And finally, Poker Face succeeds on an absolute embarrassment of riches by way of weekly guest stars. In just the first three episodes, Poker Face is graced with performances from The Menu's Hong Chau, Adrien Brody, and Lil Rel Howery. This too is a tribute to shows of yesteryear, where world-class character actors like Martin Landau and Robert Vaughn would be the next to try and match wits with Peter Falk's titular detective.
If there's one fault in the otherwise flawless execution of Poker Face, it's that the series is hedging its bets by telling an episodic story from week-to-week, while also serving a more serialized plot arcing across the entire season. There is a reason Charlie is always moving on to the next town. Even this, however, was not an uncommon trope of the high concept episodic series of the '60s, '70s, and '80s. If the serialized offering is not to your tastes, rest assured that by and large it doesn't intrude on every episode, but will likely dominate the final act of the season.
Poker Face is a huge win for Peacock; one of its first original IP with the cache compelling enough to justify seeking out the streamer.
The first four episodes of Poker Face are streaming now on Peacock. New episodes premiere every Thursday.