With the first horror movie of the year, M3GAN, under our belts, I want to briefly touch on some of the spooky projects I'm most excited for in 2023. Last year was exciting with how many kick ass, original horror movies were released in theaters. Furthermore, it seems we'll be getting a few more, along with many additions to and reboots of prior franchises. In no particular order, here is a quick list of some of the horrors I'm looking forward to this year!
1. Beau is Afraid
Alright, this is the one movie in my list that will be in order. Beau is Afraid is my most anticipated horror movie of 2023, as of writing this. Listed as a drama/horror, Ari Aster returns with his third cinematic entry, following Hereditary (2018) and Midsommar (2019). Starring Joaquin Phoenix as the titular character, it seems Beau takes a harrowing journey to get back to his mother. Though it doesn't sound too scary, A24 is calling it "ingeniously depraved." The film is set to release April 21, 2023.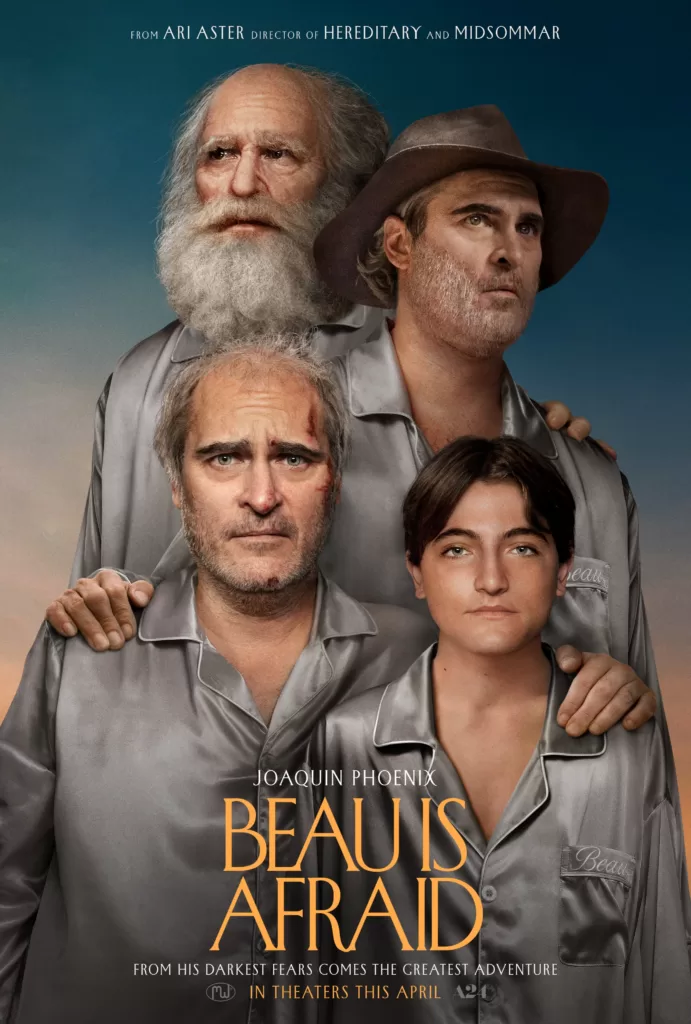 2. Winnie the Pooh: Blood and Honey
This might not be on anyone's most anticipated list, but I am oddly excited for it. I'm devoted to absurd horror movies, so when rumors of this came out, I was ecstatic. Winnie the Pooh: Blood and Honey is what happens when Pooh and his friends are abandoned by Christopher Robin in the woods. However, when Christopher returns looking for the group, he's surprised by what he finds. Winnie the Pooh: Blood and Honey releases in theaters February 15, 2023.
3. Scream VI
The first franchise to appear on this list is Scream VI. I'm not the biggest fan of Scream V, and it's a bit hard to be excited about this new installment without the return of Neve Campbell. On the other hand, the only reason I'm looking forward to it is that I get to see Jenna Ortega on the big screen again. Although I'm ready to see her and Ghostface again, I'm hoping this is not a Jason Takes Manhattan situation. Scream VI releases in theaters March 10, 2023.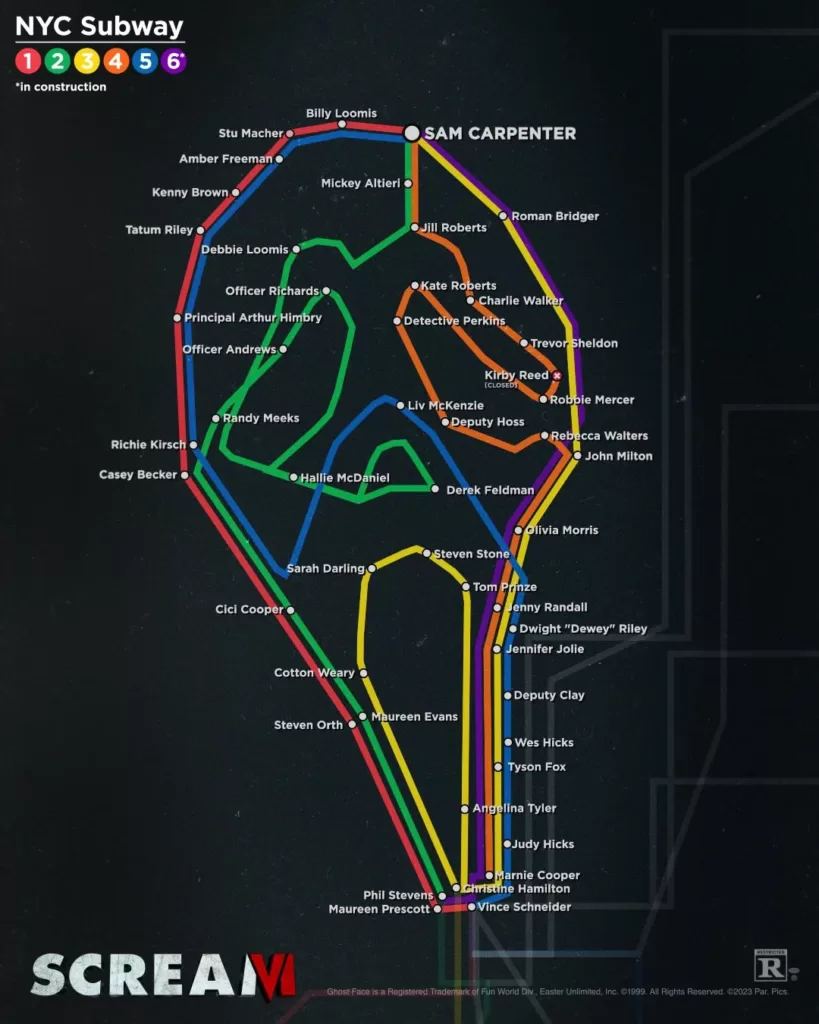 4. Knock at the Cabin
M. Night Shyamalan is a legend when it comes to mind-bending twists in his movies, but recently, his horror movies have been average-at-best. Nonetheless, I am quite excited about Knock at the Cabin. This will be Shyamalan's take on the apocalypse and what people will do to save the world. With a stellar cast and badass posters, it bears a resemblance to the marketing for Barbarian; subtle and vague without giving too much away. I will definitely be seated in theaters on February 3, 2023.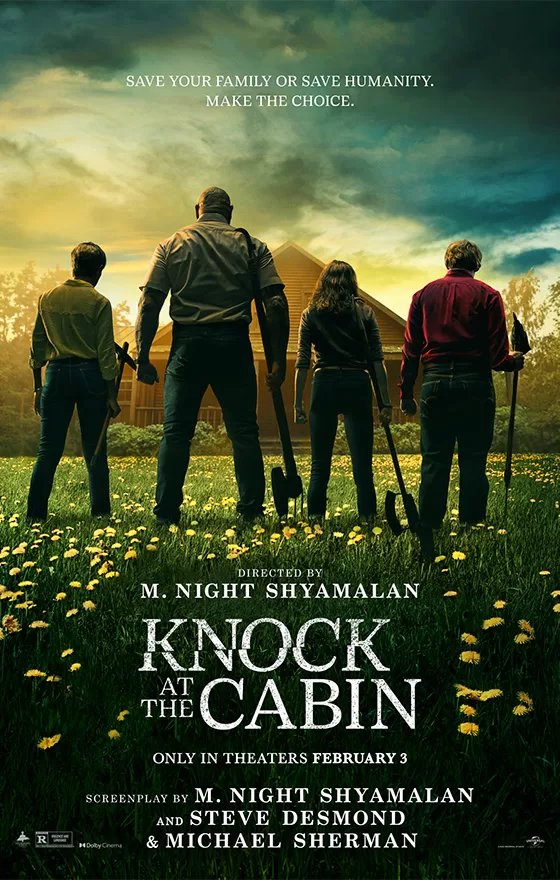 5. The Nun 2
I will be the first to admit that I am not fond of The Nun. However, I will also be the first to admit, I am looking forward to its sequel. Before you judge, I've noticed that the second installments in the Conjuring universe are very good, if not better than their predecessors. The Conjuring 2 and Annabelle: Creation are both great horror movies, so I have faith that I will enjoy it more than the first! The Nun 2 is out in theaters September 8, 2023.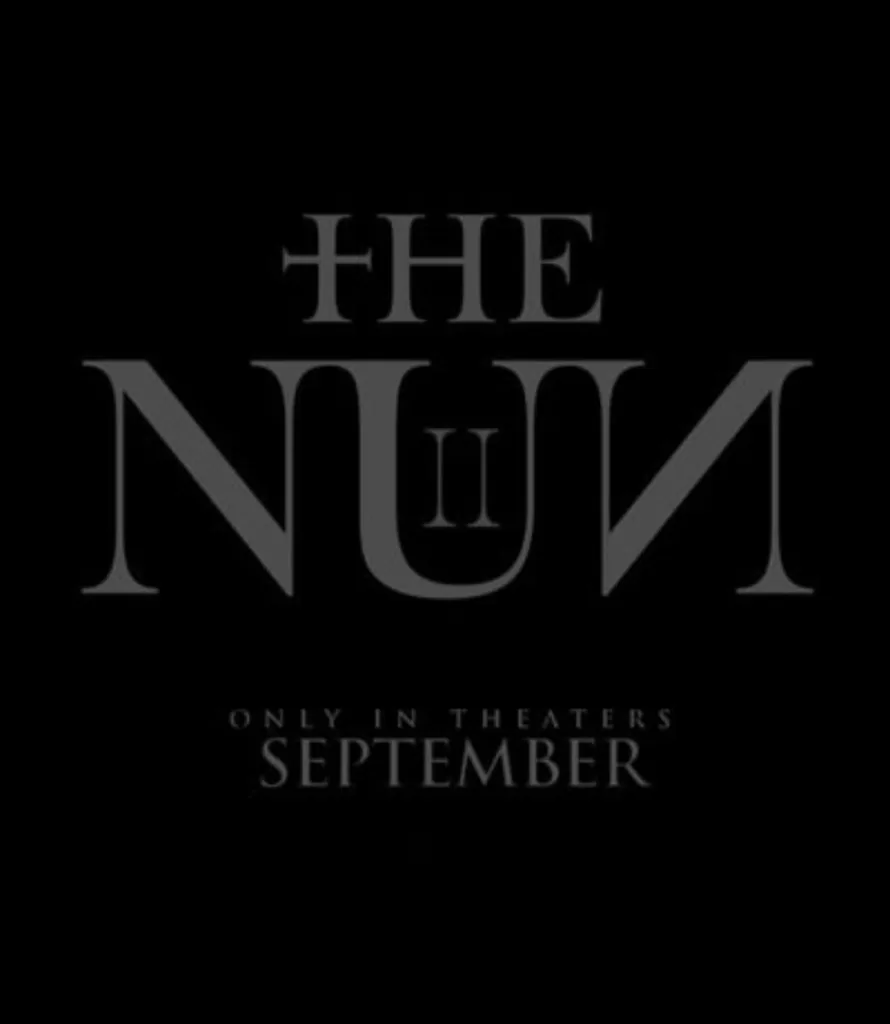 6. Saw X
Next on the franchise list is Saw X. Admittedly, I have not seen Spiral, but I have seen every other Saw movie. While they all begin to blend together, they are very entertaining if you're into gory, scary movies. Tobin Bell will be reprising his role of Jigsaw, and he will be joined by an entirely new cast. No official poster or teaser trailer has been released yet. The movie is set to show in theaters on October 27, 2023 just in time for Halloween!
7. Cuckoo
Cuckoo is flying under the horror movie radar at the moment. There is no plot line, hardly any promotion, nor a release date. However, fans of Hunter Schafer are elated to see her in a starring role on the big screen. She is cast alongside Dan Stevens and Jessica Henwick in what is likely to be a horror movie about mental health. With only the three casting announcements and one photo released (below), I'm sold. It is set to release sometime in 2023.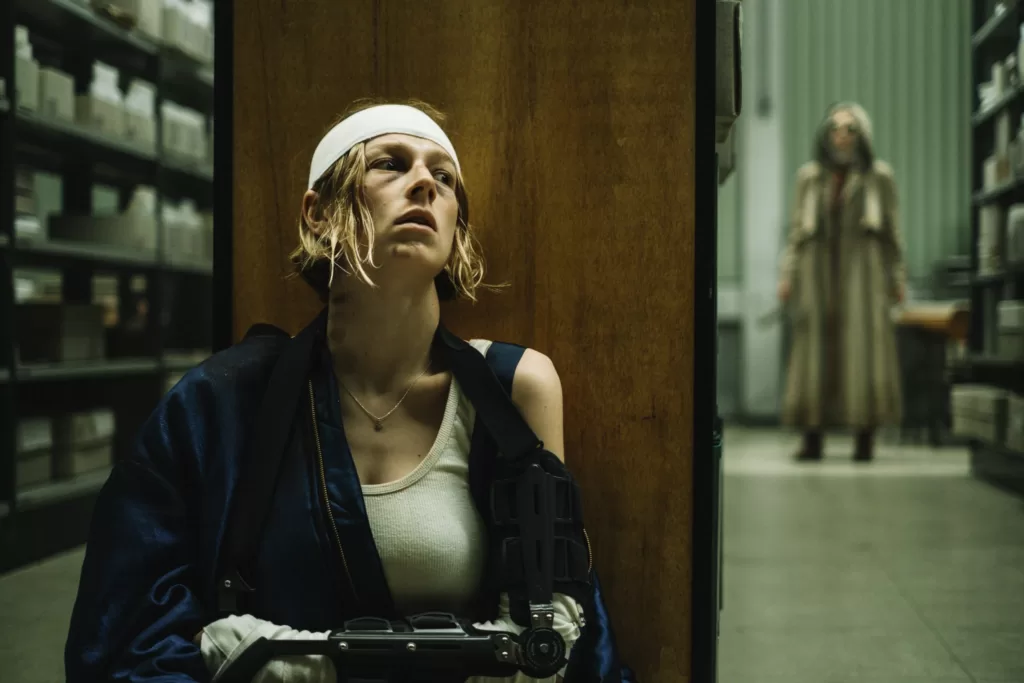 8. Evil Dead Rise
My last excitement for a franchise lies with Evil Dead Rise. It seems this is another reboot of the original Evil Dead movies, but with an updated, modern take. It has big shoes to fill in following one of the greatest horror movie reboots of all time, Evil Dead (2013). With Sam Raimi and Bruce Campbell joining as executive producers, I have full faith this will be a big success. It releases in theaters on April 21, 2023.
9. Inside
I have no idea if Inside is a horror movie or not, but the trailer startled me for sure. It's technically listed as a psychological thriller, but we'll let that slide. With Willem Dafoe set to star, this is sure to be a great film, amplified by his stellar performance. It appears to only take place in one setting, choosing to focus on Dafoe's character the whole time and his descent into madness. Based on the trailer, it feels slightly reminiscent of his character in The Lighthouse, which could be hit or miss for some people. The film releases March 10, 2023.
10. MaxXxine
I'm adding in MaxXxine as a bonus. Little is known about the third installment in Ti West's trilogy, however, West and Mia Goth have solidified themselves and their partnership in the horror community through X and Pearl. Set in the 80s, we will follow Maxine through the aftermath of X. I can't wait to see their take on this decade with a female killer on the loose. There's no release date yet, but I'm praying it's sometime in 2023. This is Mia Goth's world, and we're all just living in it. She's a star!
2023 is a killer year for horror movies
As a massive horror fanatic, I am always excited to see what gems drop each year. I didn't even mention the movies that will go straight to streaming services, but I know we are in store for another fantastic year for movies in general, especially for the horror genre.
Which horror movie are you most excited for? Did your favorite miss the list? Let us know on the Agents of Fandom socials or in the comments below, and don't miss me on Bloody Disgusting's Hometown Ghost Stories podcast!