*Warning: The following contains spoilers for Spider-Man: Across the Spider-Verse.*
---
With the success of both the video game franchise and the Spider-Verse films, Miles Morales has become as synonymous with the Spider-Man name as Peter Parker. Shameik Moore's portrayal in the film and Nadji Jeter as PS5 Miles Morales have both played major roles in the character's ascension.
Since its debut in theaters, Spider-Man: Across the Spider-Verse has become a global phenomenon. The film by Phil Lord and Chris Miller is one of the greatest visual achievements in cinematic history. It features cameos from various Spider-People, including a fan favorite from the Insomniac PlayStation games.
While we knew from the marketing that Yuri Lowenthal's Spider-Man would appear in the film, whether we would see PS5 Miles Morales in Across the Spider-Verse remained a mystery to be revealed in theaters.
Will PlayStation fans get their wish for a PS5 Miles Morales Across: the Spider-Verse appearance?
Although fans can still hope for the two Miles' to meet up in Spider-Man: Beyond the Spider-Verse, there's no appearance from PS5 Miles Morales in Across the Spider-Verse.
While he's not in this film, there's definitely still room for Nadji Jeter and Shameik Moore's Miles Morales' to meet in the future. Whether in the franchise's third movie or even in the Insomniac video game, these two are bound to cross paths—possibly against Miles G. Morales (Jharrel Jerome)
Outside of fan service, it really doesn't make sense to have Yuri Lowenthal's Peter Parker in this film unless Miles will make a future appearance. Because Miles is viewed as an outsider by Miguel O'Hara's (Oscar Isaac) Spider Society, it adds up that Miles Morales from the Insomniac universe would want input on the situation.
Peter Parker from the video games has the power to help Shameik Moore's Miles through this difficult time by introducing him to his counterpart. As we know, with great power must also come great responsibility.
Additionally, seeing the Insomniac Peter Parker in Spider-Man: Across the Spider-Verse confirms that he's aware of the multiverse. It's still unknown whether the upcoming Spider-Man 2 game for PlayStation happens before or after the events of the film.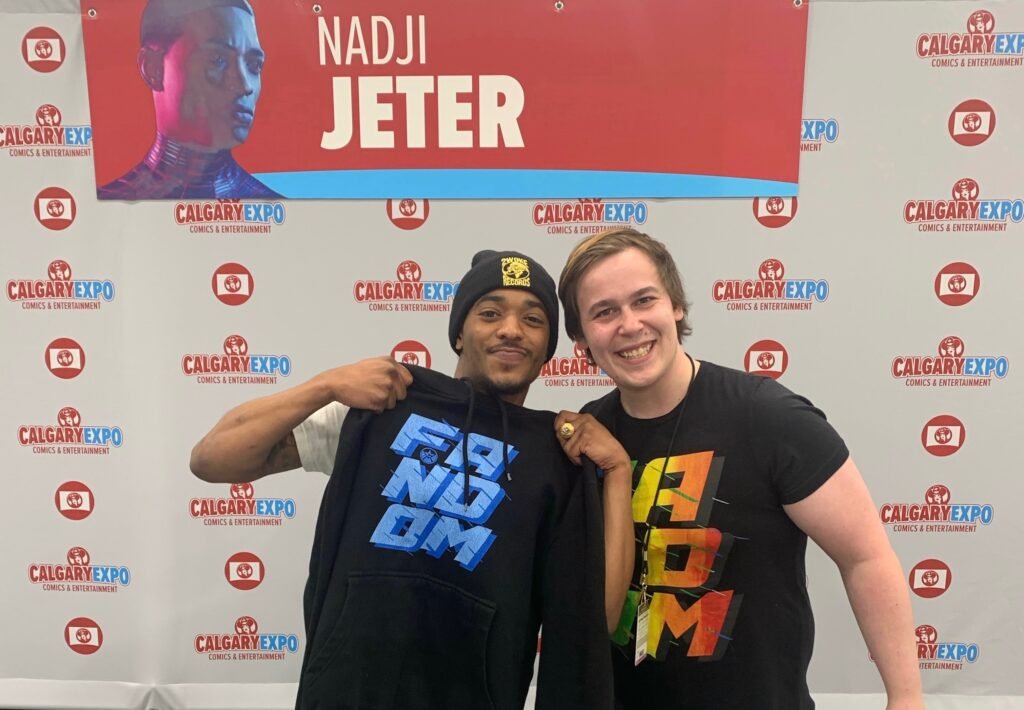 However, whether it's in the upcoming October release from Insomniac or not, it feels like a forgone conclusion that at some point this franchise will turn multiversal. Although we don't see PS5 Miles Morales in Across the Spider-Verse, the meeting of the two Spideys feels as inevitable as a canon event.
Would you rather see Nadji Jeter's Miles Morales in the third Spider-Verse film, or Shameik Moore's Miles appear in the Insomniac PlayStation games? Follow Agents of Fandom on socials and let us know what you think!
Are you a fan of the Insomniac games? Make sure to follow our Twitch to catch our Spider-Man 2 stream immediately upon release.