As someone who isn't usually rushing to theaters to see family movies, I had a great time with Ruby Gillman Teenage Kraken. DreamWorks' latest animated film follows teenager Ruby Gillman (Lana Condor), a girl who—like many of us at one point or another—struggles to feel like she belongs. I went into this movie with zero expectations and left with a full heart after experiencing Ruby's journey.
While this is very much a family movie, it has a lot to offer children and parents alike. You never outgrow the classic story trope of watching someone struggle with acceptance, only to finally realize there was never anything wrong with them to begin with. Ruby Gillman Teenage Kraken delivers a delightfully heartfelt family movie, with beautiful animation, tons of real-world parallels, and awesome voice performances to tie it all together.
Ruby Gillman Teenage Kraken review: A beautiful film with enjoyment for the whole family
One of the biggest compliments I can pay any movie is when I can't point to something that is unequivocally and undeniably a weak point, and there isn't one in Ruby Gillman Teenage Kraken. Coming in at a concise hour and 30-minute runtime, the film boasts a very smooth, well-paced story with heart and humor that leads to a charming payoff.
Each member of the cast brings a unique take to their character in a way that stands out but doesn't take the viewer out of the journey. Those characters are utilized to perfection within the confines of the story—there's not a single one the movie would be better off without. Lana Condor as Ruby Gillman and Jane Fonda as Grandmamah shine through as bright standouts, and Ruby and her grandmother's relationship is one of the film's most pleasant.
'Ruby Gillman Teenage Kraken' tells a story that will never age out of style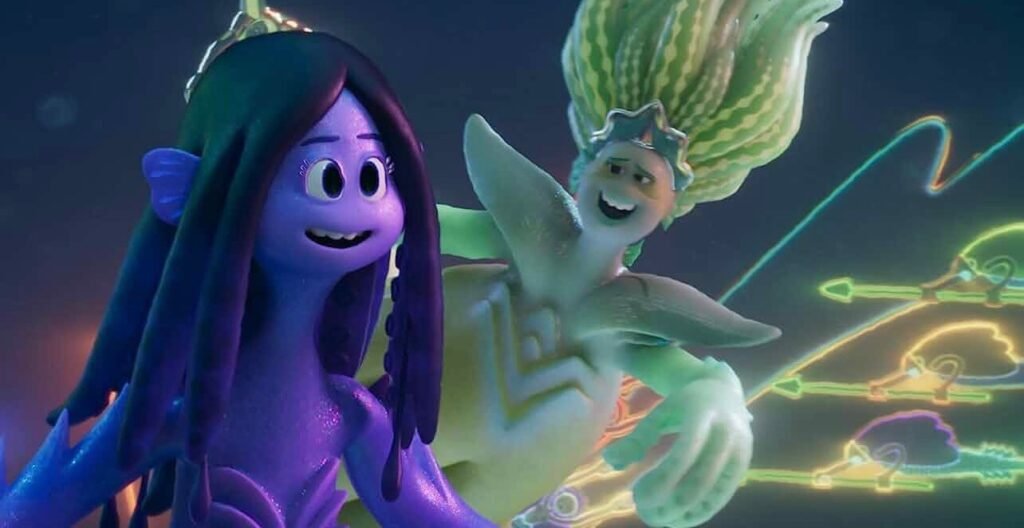 What works so well about Ruby Gillman Teenage Kraken is within a relatively short period of time, it takes the main character on a truly meaningful journey of self-discovery and acceptance. Most people have some idea of what it's like to feel like you don't fit in, which makes it incredibly easy to relate to a character who is struggling with that very concept.
Another aspect of Ruby's journey is learning to realize that the defining traits that make us all different from one another are not things to be ashamed of, but celebrated. We're in the midst of a putrid era of social media, where people are teased and forced to hide their passions. Ruby Gillman proves that leaning into who you are instead of running away from it will always lead to a happier life.
Another key element in this film is the idea of surrounding yourself with people who truly care about you. Friendship isn't always black and white. You're going to get irritated with those closest to you and go through controversy and tough times, but what matters is how you come out on the other side of it. Always be kind and always be forgiving.
Give 'Ruby Gillman' a chance and you won't regret it
Overall, Ruby Gillman Teenage Kraken is a beautiful film with a lot to offer the whole family. We're in an unprecedented era full of summer blockbusters, and sometimes it's nice to escape to the theater for a quick, feel-good movie.
Whether you're looking for a reason to get the kids out of the house, or want to cleanse your palate with a pleasing story of self-appreciation, you'll enjoy Ruby Gillman Teenage Kraken. The animated family film hits theaters on June 30.
Follow the Agents of Fandom socials for all the latest news and reviews.
'Ruby Gillman Teenage Kraken' Review
'Ruby Gillman Teenage Kraken' Review
The Good
Heartfelt, easy to follow story
Beautiful animation
Loads of real-world parallels
The Bad
Most definitely a children's movie
Humor is subjective, will work for some but not everyone