The first full-length trailer for Scream 6 has arrived, promising death, destruction, and "something different" for Ghostface. 
The trailer for Scream 6 brings us back to the basics of the slasher movie. The 2.5 minute trailer promises brutality, horror, and a blood soaked heroine facing down the boogeyman. Scream 6 is primarily a direct sequel to Scream 5, although it brings back a character from Scream 4 in a major role. Promotional marketing for the film also appeared to tease that there is more to the story of Stu Macher, the original Ghostface killer, although that is purely speculation. 
Scream 6 continues a legacy of nightmares in New York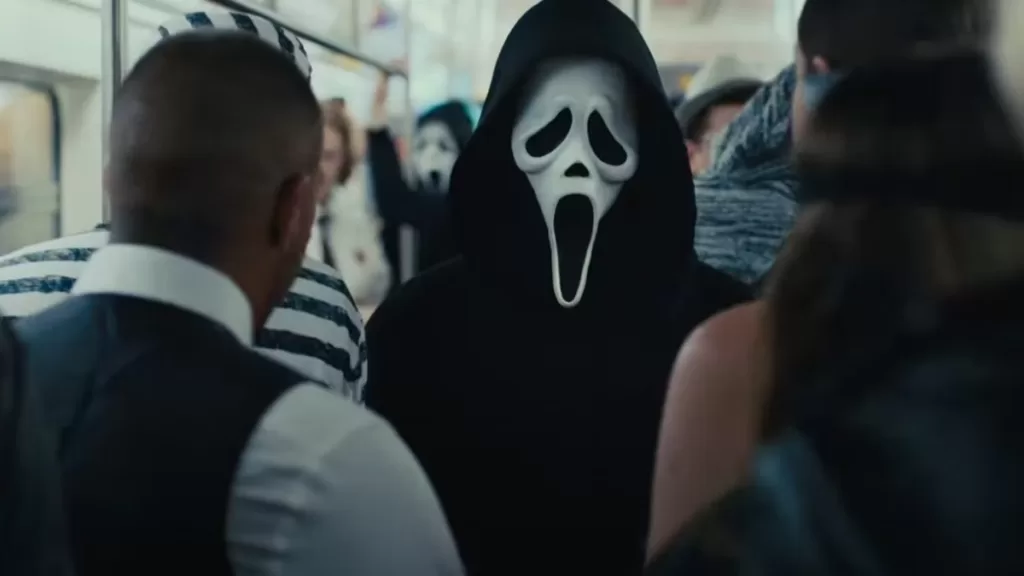 The Scream franchise was created by writer Kevin Williamson, with the first installment arriving in 1995. Scream was directed by Wes Craven, who would direct the first three sequels as well. After the passing of the legendary storyteller, the writing team of James Vanderbilt and Guy Busick would collaborate with directing duo Matt Bettinelli-Olpin and Tyler Gillett to revive the Scream film franchise. Between the release of Scream 4 and Scream 5, two Scream TV shows were created. 
The first series was an MTV original series that was only connected to Scream through title and thematic similarities. The second series, Scream: Resurrection, was released on VH1. That 6-episode miniseries featured the original mask and the iconic voice of Roger L. Jackson as Ghostface, something MTV's Scream had abandoned. Despite this, Resurrection featured no other connections to the Scream film franchise. In other words, it appears that the two Scream TV shows exist in separate continuities from each other and the film franchise. 
Scream 6 is continuing a long legacy of mass murder, a legacy that started long ago in the fictional town of Woodsboro, California. Billy Loomis and Stu Macher developed an evil plan to terrorize Sidney Prescott and their fellow citizens as the masked killer "Ghostface." Though they were killed, multiple killers adopted the Ghostface mantle and continued to come after Sidney Prescott, reporter Gale Weathers and police officer Dwight "Dewey" Riley. 
Scream 6: Who will survive the slaughter?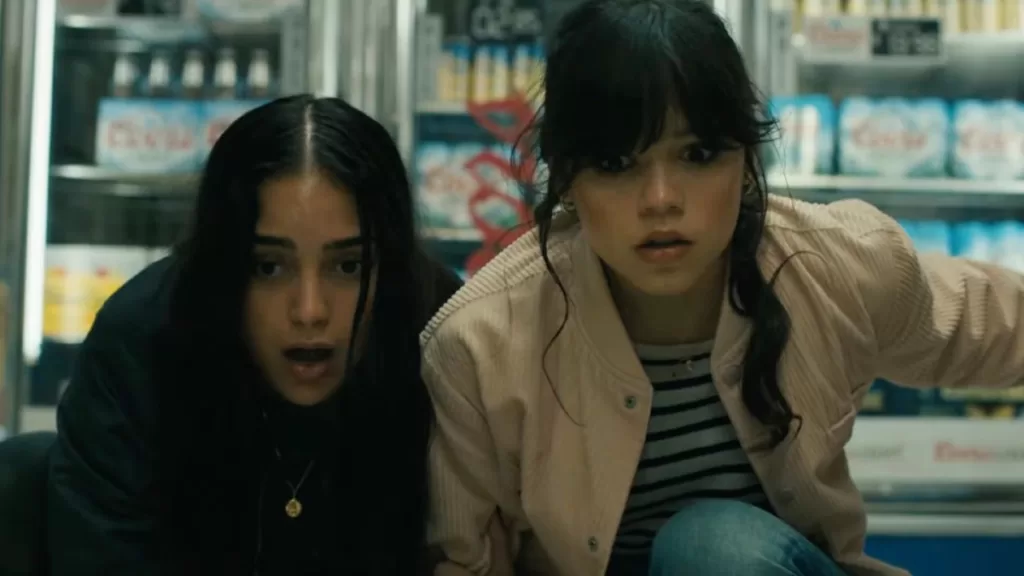 Dewey met his end during the events of Scream 5. Sidney Prescott will not appear in Scream 6. Neve Cambpell declined the offer to return because of sexist wage discrimination perpetrated by Paramount Pictures and Spyglass Media Group. Gale Weathers (Courteney Cox) is the only character from the first film confirmed to return for Scream 6, but the trailer seems hellbent on convincing us that she dies this time.
Ghostface tells Gale Weathers that she has never encountered a killer like her before. This Ghostface(s) (because, in all likelihood, there are multiple killers active in New York) promises that he is "something different." Ghostface has always been a bold killer, but his willingness to attack his victims in a NYC gas station, or on a subway train, displays a higher level of ruthlessness. Whoever is behind the mask this time appears angrier and possibly more lethal than any prior version of Ghostface. 
Witness the evolution of Ghostface
Scream is a franchise that relies on big twists and misdirection at every turn, so we have to assume that everything in this new trailer is intentionally misleading. The gang discovers a new shrine to Ghostface in the city, though it's really more of a Scream-themed Batcave than a shrine. If this stunning new location belongs to Ghostface, then this new killer is deeply and intimately familiar with all the deaths that came before them. 
While it's unlikely that Scream 6 will pull major story elements from earlier installments such as Scream 2 & 3, it is not out of the question. The inclusion of the shrine in this trailer is almost a call-to-action for Scream fans. Its presence alone is a great reason to revisit the history of the franchise, and to expect the unexpected. 
What did you think of the trailer for Scream 6? Let us know your thoughts in the comments below or on social media!