The news that Pedro Pascal would be portraying our favourite apocalyptic father, Joel Miller, in HBO's adaptation of the video game The Last of Us blessed us almost three years ago. Last night we witnessed the beginning of potentially the best TV show of 2023. I know, only two weeks have gone by, but believe me when I say you don't want to miss this. Spoilers ahead.
"You ain't her father, but you were someone's."
The prologue of the game unfolds beautifully to audiences in live-action after an eerie introduction to episode one that teaches audiences about the severity and harsh possibilities of fungal infection. It was no secret this would be the first gut punch of the series. Nico Parker (Sarah), Pedro Pascal (Joel) and Gabriel Luna (Tommy) all give absolutely heart-wrenching performances in the emotional scene ripped practically straight from the game. Every detail, from the action sequences to the dialogue between characters, does the source material insane justice.
Episode one explores the Miller family dynamic more deeply than the game, allowing us to enjoy the characters as a family unit before the tragic events of the outbreak. Without a doubt, this worsens the pain of watching Joel lose Sarah. Many tears were shed last night.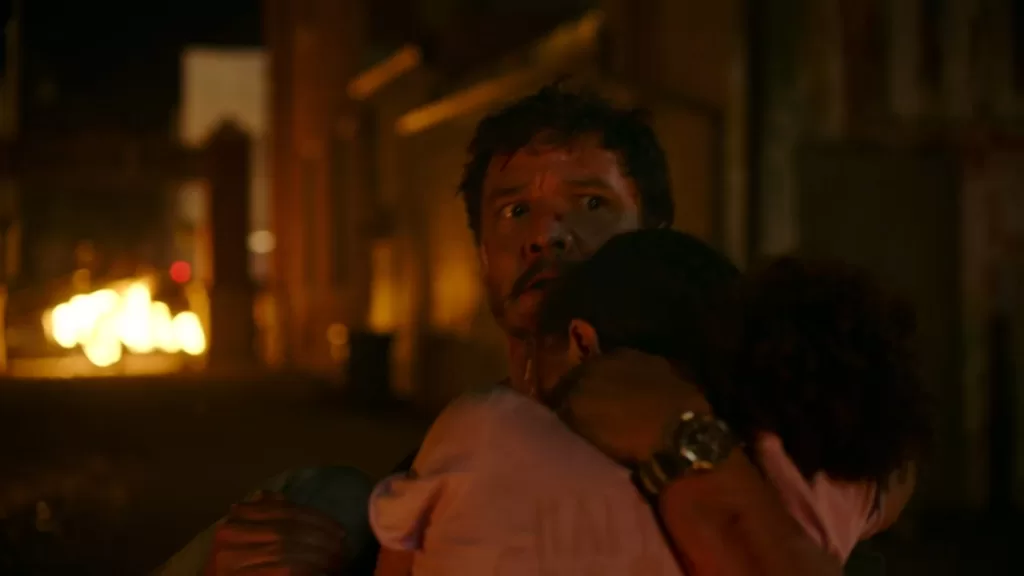 That's My Ellie
Cursing like a trooper with an attitude on another planet, that's Ellie Williams. The second Bella Ramsey appears on-screen, it is crystal clear their portrayal of the beloved The Last of Us character will be perfect. Immediately, we see her quick wit–disguising the genuine fear of a 14-year-old girl whose world has been turned upside down.
Joel has an interesting introduction to Ellie, hilariously bulldozing her into a wall after she sneaks up on him. Comparing this debut to where their relationship ends up will really make you laugh. It seems as though Ellie quickly puts some trust in Joel, however, after watching him defend her against a soldier towards the end of the episode. Pascal going absolutely feral further adds to his gorgeous portrayal of Miller.
Another of the most powerful upcoming emotional punches will certainly be the tale of friendship between Ellie and Riley, who was briefly mentioned by Marlene (Merle Dandridge) in this episode. Riley is a huge chapter in Ellie's story and an incredibly emotional turning point in her journey.
Believe The Last of Us Hype
Controversy has surrounded the HBO adaptation for years. Avid fans of the game were worried a live-action version of their beloved story would be risky and downright impossible to pull off.
I think it is safe to say gamers can finally relax and enjoy the feeling of knowing that their story is in the right hands of this cast and crew.
The Fandom Academy podcast will be covering The Last of Us weekly, but you can hit me up on Twitter to talk about the series more!