Warning: This Article Contains MINOR spoilers and references for The Unbearable Weight of Massive Talent.
Nicolas Cage may be back, but Pedro Pascal stole the show. Pedro's character Javi Gutierrez plays a super fan of Nicolas Cage in the film. Matching Cage's intensity throughout, Pascal is able to show off some serious acting chops in the process. His blend of comedy, mystery, and charisma portrayed the role to perfection.
The Unbearable Weight of Massive Talent with Nicolas Cage and Pedro Pascal is now playing in theaters. A great character driven film, where the action and comedy carries you through to the end. The cinema is currently packed with non-comic book films I want to see, with The Northman and Sonic 2 leading the way. Thankfully, I've already seen the masterpiece that is Everything Everywhere All At Once, and now I can check off Massive Talent as well.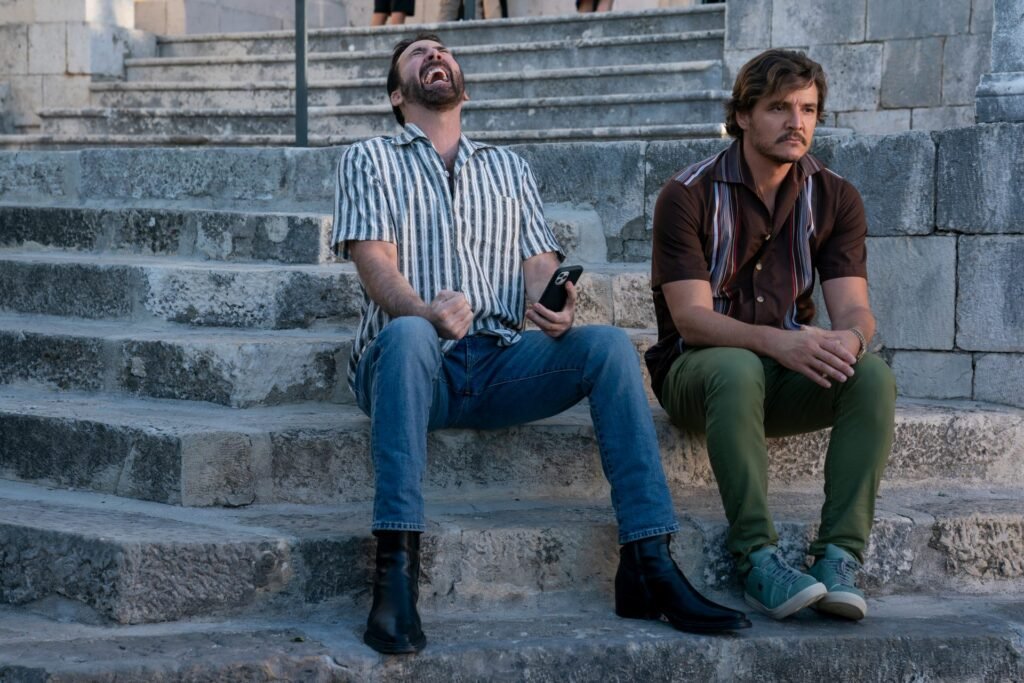 Although our resident Pedro Pascal Stan here at the Agents of Fandom is our pal Laila, I couldn't help but gush. I admit my Fandom for him came late, during The Mandalorian. It was tough to understand his true allure masked up throughout the series, but this film opened my eyes. It's truly impossible for me to describe how I felt watching his character. I really just wanted to give him a hug. I wanted to give him a hug while watching Paddington 2 together. Pascal's acting resume and abilities allowed for plot twists throughout the film, in a truly character driven story. As the film demonstrates, not even the amazing Nicolas Cage can carry Pedro Pascal over the wall, he has the talent to do it himself.
The Massive Talent of Pedro Pascal
Although he has been a phenomenal actor for years, Pedro Pascal reached a new level of stardom after starring in the hit Star Wars project The Mandalorian, as Din Djarin. Mando grew in our hearts as he cared for Grogu, one of the cutest characters in pop culture. His journey into Fandom didn't stop there, as his villainy was the highlight of Wonder Woman 1984. In addition, fans and writers have been speculating who Pascal could potentially be cast as in the Marvel Cinematic Universe as well. His arrival seems more like a when, not if at this point (my choice is Dracula). After viewing The Unbearable Weight of Massive Talent, I truly believe you can plug Pedro Pascal into any role and he could succeed.
The film was a thrill to watch. Cage and Pascal will make you laugh, cry, and keep you on the edge of your seat throughout. I didn't expect to leave the theater thinking Pedro Pascal was as cute of a being as Baby Yoda, but here we are. Keep slaying, Pedro.