In October 2023, the Tomb Raider series will turn 27 years old. Since its debut in the fall of 1996, the franchise has changed the landscape of gaming. From its then-state-of-the-art graphics, to its revolutionary female protagonist, Tomb Raider's release is a watershed moment in pop culture. As such, longtime fans and newcomers alike, deserve classic Tomb Raider remakes.
Shortly after her debut, Lara Croft was everywhere. She starred in TV commercials and saw her face plastered on sports drink bottles. Actresses from around the world stepped into Lara's combat boots, portraying the heroine at conventions and industry events. She even landed on the covers of fashion and pop culture magazines and had action figures in her likeness.
Lara's popularity, red-hot through the late '90s and early 2000s, has fluctuated over the years. Lara's popularity dimmed as newer video game adventurers like Nathan Drake and Aloy arrived on the scene during times of tumult for the series. But Lara Croft and Tomb Raider have endured the peaks and valleys, and still stand today.
Remakes, remakes everywhere
Many iconic video games from the '90s and 2000s received remakes or remasters. They include, but aren't limited to, Pokémon, the Crash Bandicoot trilogy, Shadow of the Colossus, Resident Evil, and Final Fantasy VII. Each saw varying degrees of success and helped reinvigorate their respective fan bases.
As the new, unified era of Tomb Raider dawns, it's important to take a look back. The upcoming game, the twelfth main title in the series, seeks to unite the franchise's three disparate timelines into one. Developer Crystal Dynamics' goal is to create one cohesive timeline and backstory for Lara Croft. According to franchise director Dallas Dickinson, the timeline will include seminal moments from Lara's past adventures.
Re-incorporating Lara's original adventures into this unified timeline presents the perfect opportunity to revisit those adventures in a new way. Enter Tomb Raider remakes.
Tomb Raider remakes in the Unified Era
Lara Croft has gotten one official remake as of 2023. That game, 2007's mediocre Tomb Raider: Anniversary, attempts to recapture the magic of 1996's Tomb Raider, but reviews from fans were mixed.
Tomb Raider: Anniversary famously removes many locations from the original game and simplifies many of its iconic puzzles. It also streamlines complex locations to make them more linear and redesigns others to the point where they became unrecognizable. Many fans weren't pleased, and the game's lackluster sales (1.3 million units) are proof.
But, another, more faithful attempt at remaking not only 1996's Tomb Raider, but each of the pre-Survivor Era (2013-2018) games, makes sense as the Unified Era approaches.
An era forgotten
The Classic Tomb Raider games (1996-2003) have been long-forgotten by most modern gamers. Many balk at the outdated graphics, blocky geometry, rudimentary camera angles, and control schemes of the early games. It also doesn't help that players must jump through hoops to get the games to run on modern computers. They're also not compatible with any modern consoles.
These games are a part of gaming history. At the time of their release, critics and fans lauded them for their complex puzzles and deadly traps. The games are unforgiving at times, requiring precise platforming and quick, critical thinking. Their levels drip with immersion, bolstered by bold design choices, atmospheric lighting, and phenomenal ambient tracks.
They are, in many ways, the precursors to today's biggest 3D action-adventure games. Series like Uncharted and Assassin's Creed tweak and borrow elements from early Tomb Raider, even as Tomb Raider itself strayed from its roots.
With updated graphics and controls, and stronger stories, Tomb Raider remakes would be a great way to introduce Lara's earliest adventures to a brand-new audience. They could also be a fun and nostalgic way to build the unified timeline after the events of the recent Survivor prequel trilogy.
Along with remade or remastered versions of 2006's Tomb Raider: Legend and 2009's Tomb Raider: Underworld, they could help set the stage for the Unified Lara we'll meet in the coming years.
The successful unofficial Tomb Raider remake
Some people argue the Tomb Raider formula that worked in 1996 couldn't draw in gamers in the modern era. I respectfully disagree and point to a brilliant, unofficial Tomb Raider remake as proof.
In 2017, a Tomb Raider fan named Nicobass released a free demo of a project he'd worked on for years. Called Tomb Raider: The Dagger of Xian, the demo reimagines a portion of Tomb Raider II's opening level in Unreal Engine 4.
Upon its release, the fan-made demo quickly made waves in the Tomb Raider fandom and the gaming community as a whole. It takes the basic formula of Tomb Raider II's "The Great Wall" level and reinvigorates it for modern audiences. It keeps and reimagines iconic locations while updating the graphics and Lara's controls.
The demo fleshes out Tomb Raider II's sparse story with new details via documents Lara can find and collect. Most impressively, it also adds new areas that fit in seamlessly with the locations fans have known for two decades.
It also drips with atmosphere and gives the catacombs beneath The Great Wall a chilling, ancient, and desolate feel. It's quintessential Tomb Raider, and it's magnificent.
What Tomb Raider can learn from The Dagger of Xian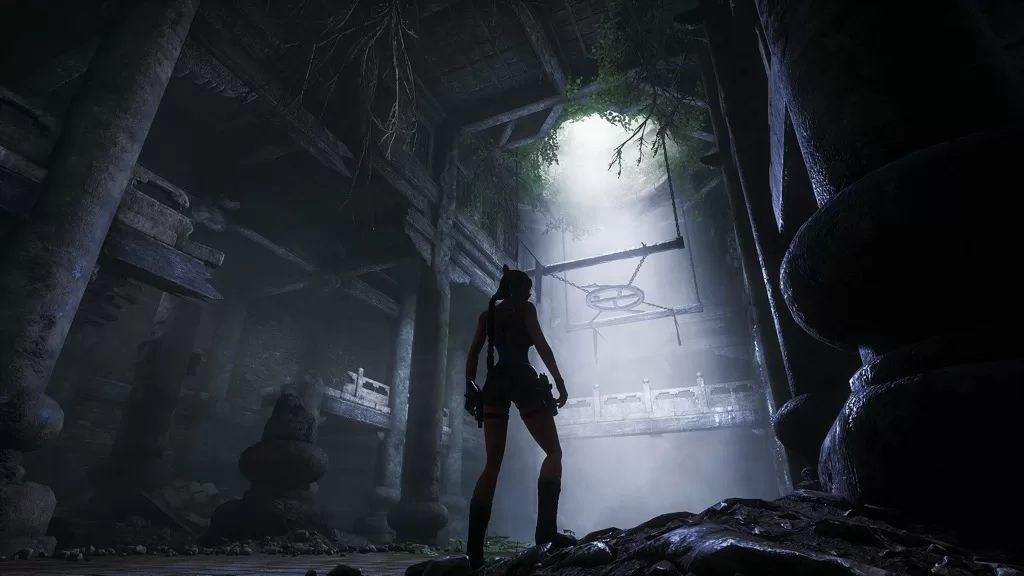 The Dagger of Xian is not a 1:1 remake, and that's to its benefit. The game requires players to navigate familiar areas in new ways. Nicobass moves familiar pickups to new locations. He takes small areas from the original and expands them, forcing players to take the time to explore them. He adds brand-new puzzles to challenge veteran players while including an optional, unintrusive help system in case people get stuck.
Unlike some of the series' recent entries, The Dagger of Xian understands that exploration is one of the pillars of a great Tomb Raider game. It also understands the value of rewarding players for their exploration. It's a concept any potential Tomb Raider remakes need to remember.
The Dagger of Xian contains many well-hidden pickups, from basic ammo and medipacks, to two elusive secrets. These secrets, a pair of dragon statuettes, lie off the level's main path. The first is extraordinarily well-hidden, while the second lies in a trap-filled section designed to test players' mettle. Nicobass rewards players who take the time to venture off the main path instead of speeding through each environment.
Nicobass also teased future updates to The Dagger of Xian via gameplay screenshots. They will include a full "Croft Manor" level, another longtime hallmark of the series. Multiple screenshots show the interior and exterior of the manor, as well as a quad bike track, gardens, and a greenhouse.
Tweets and screenshots also tease the possibility of a completed version of "The Great Wall." One screenshot even depicts Lara squaring off against a prehistoric foe from the end of the level. No release date for future updates has been announced.
The demand for Tomb Raider remakes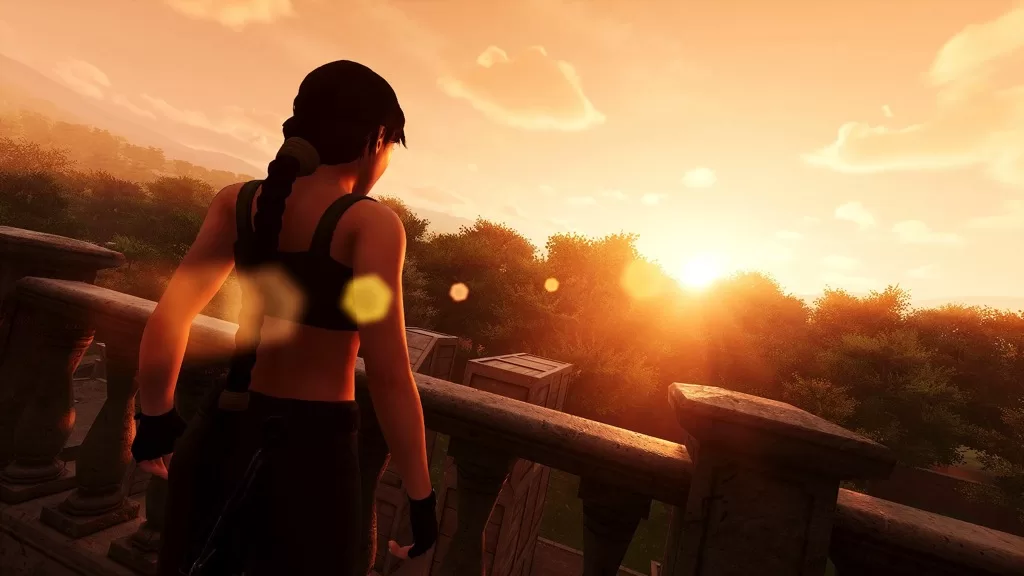 In the years since its release, videos of gamers playing Nicobass' demo continue to rack up millions of views across YouTube and Twitch. One walkthrough video boasts nearly three million views, proving that a thirst for remade Lara Croft adventures exists. The demo also garnered the attention of prominent entertainment publications and developer Crystal Dynamics.
Other fan remake projects have emerged in recent years. A fan named FreakRaider is currently building Tomb Raider: The Angel of Darkness 1.5 in Unreal Engine 5. The remake seeks to rebuild 2003's maligned Tomb Raider: The Angel of Darkness from the ground up. The project will include locations scrapped from the original and fix its buggy control system.
The Dagger of Xian and AoD 1.5 prove that faithful, modern Tomb Raider remakes can work if done correctly. But they need to be done with care, and by people who understand the magic and appeal of the originals. I can't think of a better, or more powerful, way to usher in the next chapter of Lara Croft's adventures.
What do you think of the idea of Tomb Raider remakes? Let us know in the comments below, or hit us up on our socials!