When Lara Croft first leaped onto TV screens in 1996's Tomb Raider, the premise behind her adventure was simple. In its opening moments, we learn that the iconic character pilfers ancient artifacts for sport. Later in the series, we also learn that Lara houses a collection of stolen artifacts in her lavish mansion.
Tomb Raider has three distinct eras that, as of now, aren't connected and exist separately from the others. Each also comes with its own unique tone and take on Lara herself. The Classic games (1996-2003) feature a fearless, sarcastic protagonist who encounters everything from mummies to dinosaurs to ancient gods. Meanwhile, the Legend trilogy (2006-2009) follows a softer, more empathetic Lara as she dives into Arthurian and Norse myths. And finally, the series' most recent trilogy (2013-2018) follows a young, less experienced Lara in grittier, more realistic settings.
The next era of Tomb Raider is set to unify these timelines. According to developer Crystal Dynamics, the next game will take place after the events of all previous games. This presents an interesting setup for the story and Lara's characterization. It also raises several questions. What should the tone be? How will the events of these stories affect Lara's characterization going forward?
Tomb Raider springs a leak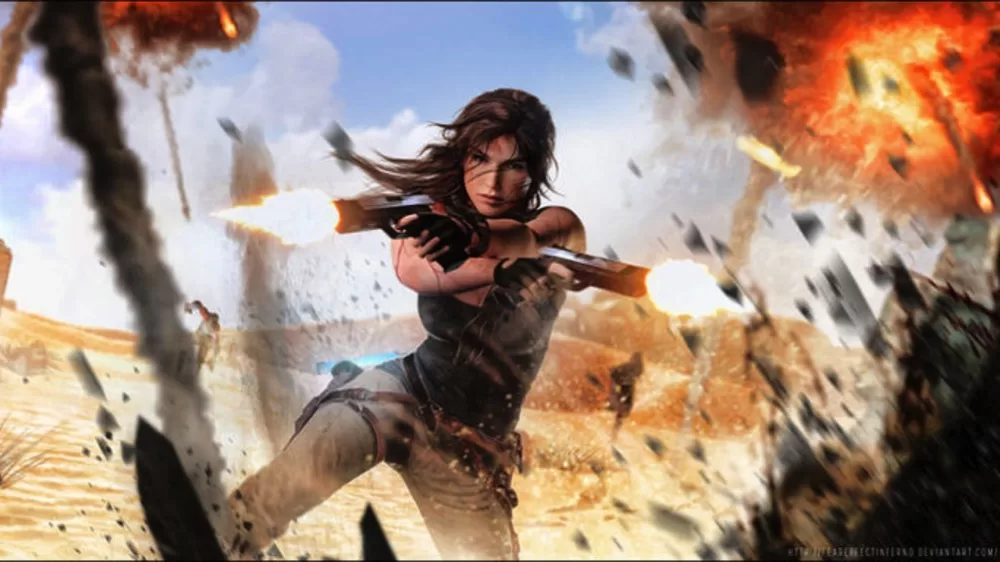 Recent leaks suggest the next game will present Lara as a mentor to up-and-coming archaeology students. The leaked info also claims Lara will have a group of friends around her, yet will still find herself feeling lonely.
With so many iterations in its history, it's no surprise that fans are often divided over the future of Tomb Raider. But the majority of diehard Raiders found themselves on the same page after these rumors hit the web. The Tomb Raider fandom pushed back against the ideas, with many fans also tweeting directly at Crystal Dynamics.
Whether the backlash shifted the developers' plans remains unseen, but the fervor with which fans responded is a testament to how beloved Lara is. People are passionate about Tomb Raider and want to see it done correctly. But what exactly does that mean?
Let's imagine for a second that these leaks are true, and that the backlash changed Crystal Dynamics' mind about the game's direction. Now, let's dive into what Tomb Raider's future could look like.
Tone of the Tomb Raider
Chronologically, Lara's most recent story is 2003's Angel of Darkness. The much-maligned game explores a darker version of Classic Lara who's on the run after she's framed for her mentor's murder.
If the events of AoD remain Lara's most recent adventure in the unified timeline, it would cap off a string of wild and insane experiences. The nightmarish events on Yamatai, the hellscape of Atlantis, the traumatic revelation in Helheim, Lara's confrontation with the Egyptian god Seth, and her encounter with AoD's sinister alchemist would now be in her rearview mirror. Accordingly, these events should leave a lasting impression on Lara and influence her characterization going forward.
I'd love to see a Lara who, hardened by years of traumatic experiences, uses humor as a defense mechanism. Lara's dry British humor was a hallmark of the early games, and it would be nice to see it return. This would allow the developers to reintroduce one of Lara's signature traits in a natural, honest way. The things she has seen and been through could also push her away from others. She'd finally become the solitary figure from the early games, and best of all, we'd have an explanation for why she's that way.
The prominence of Lara's humor could make the game's tone considerably lighter than the dourness of the recent Survivor trilogy. Those games received praise for their more grounded take on Lara Croft, but also received criticism for their seriousness. A shift in tone could help reinvigorate the series, especially after a several-year hiatus.
A noble Tomb Raider?
A recent article from Game Rant suggests that the next Tomb Raider game should have Lara preserve history rather than destroy it. In addition, it argues that Lara should use real-life archaeological techniques in her work. They also imply that Tomb Raider should focus more on realism than its contemporaries, Uncharted and Assassin's Creed. Naturally, that article set off a firestorm of reactions from fans, most of whom disagree with those assessments.
As Twitter user L.E. Croft argued, real archaeological techniques don't translate well to video games. That is because archaeology is slow, painstaking work that most gamers wouldn't find interesting. But, as she states, the recent games allowed Lara to teach the audience historical and cultural facts.
I'd like to reiterate that the name of the series is Tomb Raider. Raider of tombs. Lara Croft is a grave robber and a thief who steals artifacts so she can add them to her collection. She also has the unfortunate habit of murdering anyone who stands in her way.
As seen in Shadow, she grew up in a home where ancient artifacts were proudly displayed. And, as an adult, she tends to get mixed up with other shady people and organizations.
Lara's immorality makes her fascinating
The only reason we view Lara Croft as the hero is because we play as her, but there's usually nothing noble or heroic about her actions. Conversely, she tends to create a big mess for her own self-gain. Her profession makes her a morally gray character at best and an outright villain at worst.
Lara's immorality is a fascinating aspect of her character that deserves further exploration. A strong, determined, and capable character who lives by her own rules? Especially, a female protagonist who's allowed to be imperfect and do things that we know are wrong? But she's so compelling that she makes us root for her anyway? Count me in. Tell that story.
In other words, let Lara have as much complexity and moral ambiguity as male characters are allowed to have. She doesn't always have to be likable. She just needs to make us care.
Lara Croft: Tomb Raider and helper?
One of Game Rant's more interesting arguments is that Lara should help the communities she encounters. This idea is no stranger to the Tomb Raider series. For example, in Shadow of the Tomb Raider, Lara goes on several side quests in and around the Incan city of Paititi. Many of them involve Lara helping the indigenous people achieve goals they couldn't achieve themselves.
This aspect of Shadow's gameplay rubbed many fans and critics the wrong way. As L.E. states in her Twitter thread, Shadow turns Lara into a white savior. She is the white character who comes into a community of color and fixes their problems. But Lara should not be the focus of an indigenous population's fight or issues. That problematic trope, also seen in films like Matt Damon's The Great Wall and Tom Cruise's The Last Samurai, should be sealed up in a tomb for eternity.
L.E.'s assertion that Lara should aid in a community's fight, but shouldn't be the one to solve their issues, is spot-on. She can certainly be a caring ally without being the hero who fixes everything. Lara helping a community, while still being a professional grave robber, could be an interesting juxtaposition that gives her even more depth and complexity if explored properly.
Tomb Raider's future
Crystal Dynamics is currently in the early stages of development on the next Tomb Raider title. They will decide where Lara and the series go in the unified era. It remains unknown whether new distributor Amazon Games will have any input.
However, with recent news of a potential television series penned by Emmy winner Phoebe Waller-Bridge, which would tie into the games, I have hope. Waller-Bridge is well-known for her complex characters and comedic fortitude, so it seems the TV version of Lara is in good hands.
My hope is that the team at Crystal Dynamics is taking note of the discourse online and learns from past mistakes. So, when Lara resurfaces in a few years' time, hopefully, it will be in a game that gives her the nuance and complexity she deserves. And one that understands what it means to be a tomb raider.