Make no mistake, Top Gun: Maverick earns its standing ovations. The audience was immersed by the sound and cheered at all of the big moments and even all of the small moments. It becomes a proud story from victory to mending broken relationships. There was no better way to create a follow-up sequel from 1986 than by shooting down all the right targets. 
Cruise has been a part of historical big summer blockbusters, yet somehow this feels the most cinematic and thoughtful. In his early 20's he first played Pete "Maverick" Mitchell, the cocky young Navy pilot with a need for speed. An absolute crowd-pleaser. Watching Maverick pick up his aviators and slip his patch-emblazoned jacket back on is a transcendental experience.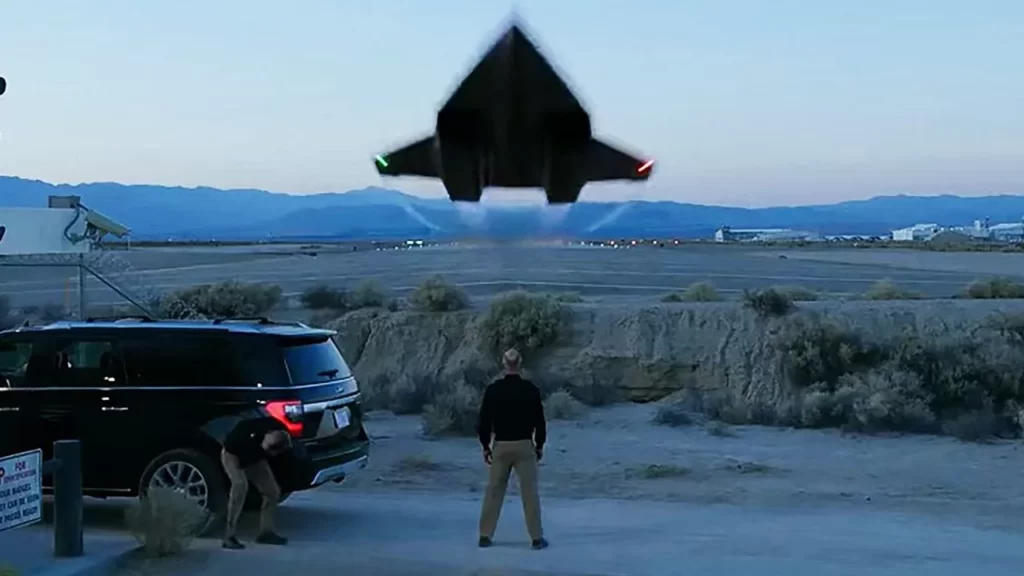 "Son, your ego's writing checks your body can't cash." That has never been more true until now. In true rugged fashion as a legacy sequel aiming for the best of performance on and off camera, the movie exerts the same pressure of gravity on us as we find ourselves attached to our seats with every loud jet. 
Today we follow a new age of Maverick who is as arrogant and insubordinate as ever. A Navy test pilot in his late 50s, Maverick still knows how to anger his superiors in a seriously exciting opening sequence where he pushes a new plane beyond its own limits. That alone tells you the statement they're going to make in Hollywood. As part of his punishment, he's ordered to return to the elite pilot-training school, TOPGUN! Tasked with the assignment to train its best and brightest for the most dangerous mission anyone has ever faced. 
What's most interesting is the central relationship between Miles Teller's "Rooster" and Tom Cruise's "Maverick". There is a dark unspoken history between them that the audience is able to slowly uncover. Ultimately their dynamic was resolved after proving that they can care and trust each other rather than telling him the truth, that is his mother never wanted him to fly again. Maverick delayed Rooster's career for years and could never forgive him for what happened to his father, "Goose." Miles Teller stole the screen and gave an incredible performance as the prodigal son of Goose. Completely believable and heartbreaking to see his spirit broken and progress to find peace and stand as his own man. 
The finale doubles down on its epic war thematics with a masterpiece ending. The third act is an action-packed knockout. Not only does Maverick nail it, but it soars above and beyond its predecessor. The drama is impactful as we still feel the weight of the original's events hanging over their consciousness.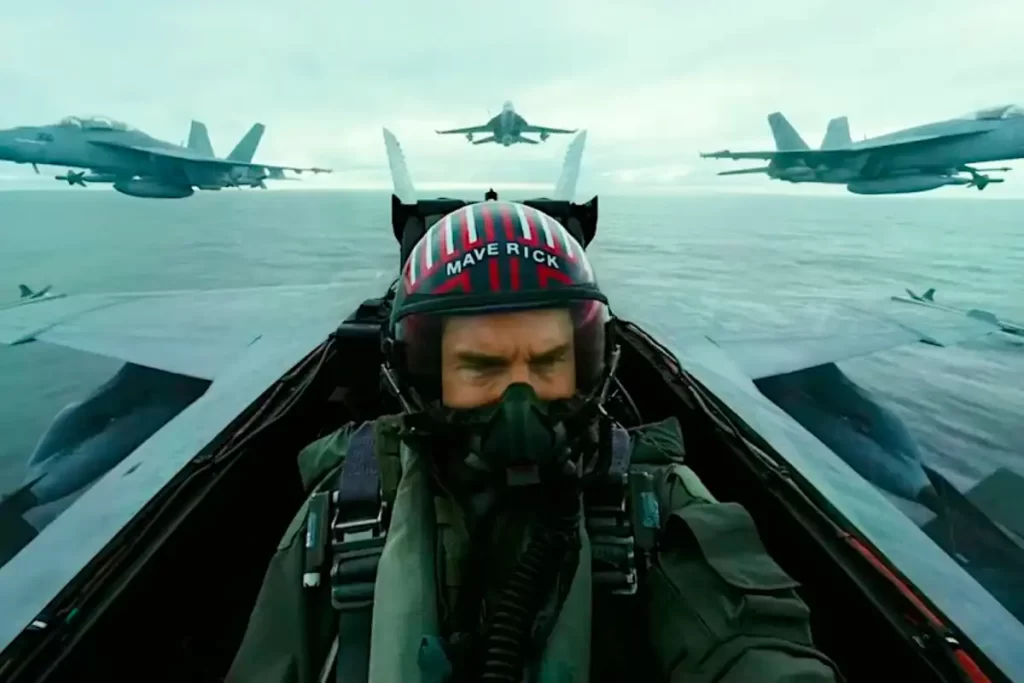 There were moments that took me back to my first viewing of Interstellar opening night. The two films have similar styles in terms of massive visual storytelling and passion. The choreography and how to capture it became a 15-month science experiment with the cinematographer and crew working closely with the Navy to convince them that it was safe to put six cameras in there.
Val Kilmer briefly reprises his role as the legendary wingman, Iceman. Maverick's former nemesis and now close friend. The actor was diagnosed with throat cancer in 2015, and his career looked to be over when he lost his speaking voice after undergoing a tracheostomy during treatment. Kilmer's soulful presence gives the grounding it needs. Cruise may be this movie's immortal star, but it's Kilmer's aching performance that takes your breath away. 
It doesn't feel entirely forced with a couple of minor exceptions. The subplot love story with Jennifer Connelly's character wasn't really necessary. With so much at stake, the cliche 80s romance doesn't come with any challenges or even a happy ending but proves to slow the pacing down. 
Overall it is an excellent balance between nostalgia, the unspoken past of these last few decades, and a renewed future. After two years of being put on hold by the coronavirus pandemic, finally hitting theaters over Memorial Day weekend following a marketing blitz that saw a tireless Tom Cruise transform into the showman of the moment.
One of the stellar landmarks of the year. This story justifies why Maverick is the one and only Maverick. You feel as if you are a backseat pilot in the F-18s. The air-combat maneuvers are chilling to watch and contain some real memorable visuals. Impressive cinematography and visual effects create a majestic spectacle that will become the most talked-about movie for generations to come. 
It is a crazy ride and a new kind of experience for a new age of cinema. You will feel thrilled, anxious, emotional, and finally amazed to have watched it. Topgun: Maverick is a spectacle to witness on the IMAX screen.
[letsreview]
Check out our review of The Bob's Burger Movie if you're looking for something else to see at the theater this weekend!