Now that season 1 has concluded, all eyes are back on HBO for updates on The Last of Us season 2. Showrunners Craig Mazin and Neil Druckmann will return to make The Last of Us: Part II suitable for television, and Pedro Pascal and Bella Ramsey will reprise their leading roles.
With new characters on the horizon and some exciting updates on the future of the adaptation, let's break down some potential castings and storylines that may be crucial going forward.
*Warning: spoilers ahead for The Last of Us: Part II*
What we know about The Last of Us season 2 so far
Given how popular The Last of Us season one is amongst viewers, and how quickly the show broke viewership records, season two is a no-brainer. HBO is known to take large breaks between new seasons of their original shows—Euphoria, for example. Season two took three years to hit screens, so it's likely we won't be returning to The Last of Us until late 2024 at the earliest.
In a recent interview with GQ, showrunners Craig Mazin and Neil Druckmann confirm the adaptation of Part II will span more than one season. Many fans let out a sigh of relief after hearing this news. The sheer amount of content in the second game would be impossible to successfully squeeze into one season. Yay! More time to spend with these amazing characters!
Bella Ramsey and Pedro Pascal will be reprising their roles as Joel and Ellie. However, their relationship famously takes quite a turn this time around. Gabriel Luna is ready to return as Tommy, and we can only hope Rutina Wesley returns as Maria. The pair are huge figures in Ellie's life in Part II. It will be interesting to see them in a parental role following the reveal of Maria's pregnancy this season.
The story
If you haven't already, I strongly recommend playing or watching the gameplay of The Last of Us: Part II. It truly tells one of the most incredible stories ever. The game dives into grief and resentment, whilst exploring beautiful newfound relationships. It leaves you even more broken than The Last of Us Part I.
Part II focuses heavily on Ellie's grief and anger after the loss of Joel early in the game; She seeks revenge on Abby and her group after they murder Joel. Ellie's grief is a difficult process. Joel dies thinking Ellie hates him after she uncovers the truth about what really happened in the Firefly hospital. She never has the time to forgive him.
Bella Ramsey proves that they are more than capable of channeling Ellie's rage in Part II, and I am very much looking forward to them conquering this role perfectly all over again.
With season one sticking to the basis of the source material with only a couple of major diversions from the plot, we can only assume Part II will be similar. Joel's demise, Ellie's revenge and Abby's vengeance are all storylines that have potential to be some of the best plot points brought into live-action. Season one does the first game incredible justice, and fans have high hopes for HBO to do the same this time around.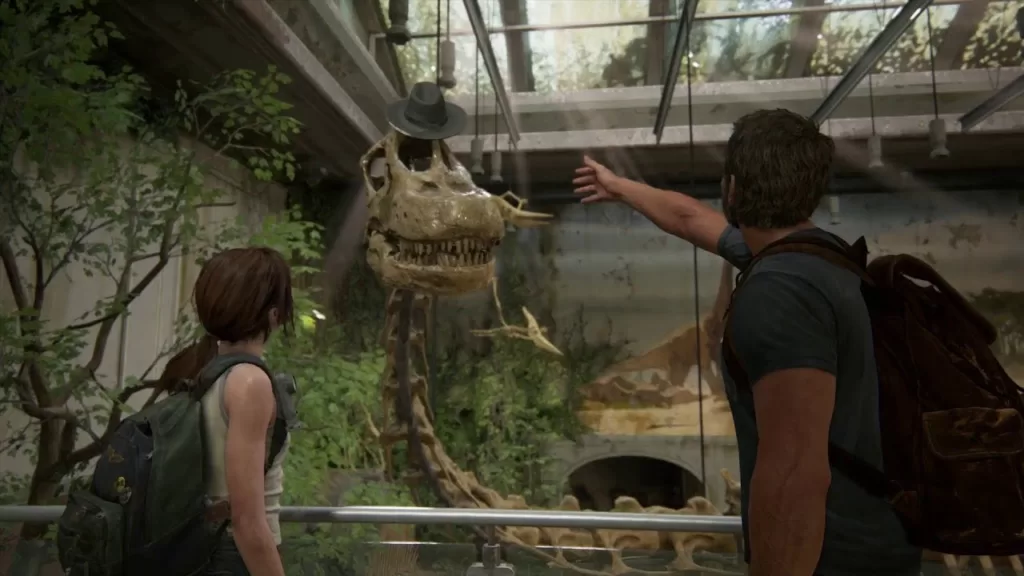 Rejigging the game's timeline for television
The Last of Us: Part II contains a combination of past and present events. The flashbacks explore the time Joel and Ellie spend together between the end of season one and Joel's death. It's possible HBO wants Pedro Pascal present for as long as possible. Perhaps the flashbacks will occupy a large chunk of The Last of Us season two to ensure his involvement before the character's death.
Abby deserves a whole episode dedicated to her, starting off with flashbacks of her and her dad, Jerry; then being interrupted by Owen. He explains Ellie has arrived at the hospital and Jerry needs to perform the surgery. They should replay Joel executing Abby's dad and show her discovering him in the theatre. This can lead into the present day when Abby encounters Joel and Tommy and guides them to her group. And then… you know… that happens.
One flashback that I would prefer to remain in order is the conversation between Joel and Ellie towards the end of the game. The raw emotion Bella and Pedro could bring to this scene has phenomenal potential. Ellie's acceptance of Joel's decision is difficult, and just as she agrees to forgive him, he is ripped away from her. After the events of Part II, this would be the biggest gut punch ever.
Crucial new characters potentially appearing in The Last of Us season 2
Abby
Abby is one of the most crucial characters in The Last of Us Part II. She is the daughter of Jerry, the surgeon Joel executes in the firefly hospital in the season one finale. After uncovering who murders her father, Abby seeks revenge and sets off on a mission to find Joel and get payback. She succeeds, executing Joel right in front of Ellie.
This scene will undoubtedly be one of the hardest things to watch. Ellie's screams still haunt me to this day.
Abby's character is complex. She embarks on a journey and finds allies that will make for great episodes of television.
Whilst no casting has been confirmed for the role, Shannon Berry seems to be the actress fans are hoping to see in this role. Bella Ramsey, Pedro Pascal and showrunners Craig Mazin and Neil Druckmann all follow her Instagram profile. Could this mean she is in talks to play Abby?
Dina
You may remember, in episode six of The Last of Us, Ellie has a brief confrontation with a young girl in the Jackson settlement. The vast majority assume this is in fact Dina, a crucial character in Part II.
Dina is Ellie's love interest. The pair have a complicated relationship in many parts of the game. Ellie understandably becomes distant after Joel's death, but Dina is always by her side. She is the first to find Ellie laying beside Joel's corpse and throughout the years following her loss, Dina always tries to be there for Ellie. Their relationship is a heartwarming glimpse of joy amongst the horror of their world.
Bella Ramsey recently spoke out about the negative fan reactions to gay storylines in The Last of Us, following episode three. "They'll just have to get used to it." Bella says. "I'm really excited, to be honest, for the Ellie/Dina story… I'm excited to play that out." They revealed this during their appearance on the Happy Sad Confused podcast.
Honourable mentions
Owen and Mel will be an interesting pair to explore in live-action. Their importance in Abby's group and their exclusive relationships with Abby will make for some great content.
Lev and Yara's form an alliance with Abby on her journey, and their heartbreaking storyline will be popular amongst viewers. Also, with Lev being trans, it will be incredible to see even more representation in this show.
Jesse has the potential to be a fan-favourite character in the Part II adaptation. His attitude is hilarious and his chemistry with Ellie and Dina makes them an iconic trio.
The Last of Us: Part II adaptation is bound to be incredible
All in all, the possibilities for the upcoming seasons of The Last of Us are endless. It will be very interesting to see how they deal with the timeline of events, along with how much time we spend on each character. Spending so much time without Pedro's Joel will be incredibly difficult, but Bella will undoubtedly knock it out of the park going solo.
To talk more about the show, the Fandom Academy Podcast contains our in-depth thoughts on each episode of The Last of Us, alongside our predictions for the upcoming seasons. And, you can hit me up on Twitter to chat more.