Whilst we were all sat in anticipation waiting for the box office blockbusters of the year like Barbie and Oppenheimer, an unexpected trailer dropped that slowly pushed an independent production to the top of the list. The trailer for A24's new film Beau Is Afraid has left us perplexed yet excited. So, let's break down the enigma that is A24's newest project.
Ari Aster returns with Beau is Afraid
What we can be certain of before going into this film is the talent behind the project. This film is written and directed by the remarkable mind of Ari Aster, Director of A24 triumphs Hereditary and Midsommar. Beau Is Afraid immediately seems like quite a far leap from Aster's usual work, but that's what makes this project so exciting. The trailer may not give much away in terms of plot, but it is packed full of exciting talent and visuals—both of which are dealt with in an equally chaotic and gripping way.
The trailer opens with Beau, portrayed by Joaquin Phoenix, who appears disheveled and beaten up. It contrasts quite heavily with the bright and luxurious setting of what appears to be a holiday resort. This is before the camera pans to a young boy and a voice murmurs, "I am so sorry for what your daddy passed down to you." We can assume this boy is Beau at a younger age. The echoing scream that follows sets a bloodcurdling atmosphere and leads us to believe we're in for a chilling experience. Then, the audio cuts. Enter, "Goodbye Stranger" by Supertramp as Beau announces he's going to visit his mother.
The journey to visit his mother is arduous, and Beau appears to face numerous obstacles along the way. Already a paranoid soul, and seen taking pills earlier in the trailer, the man is petrified to leave his home. Once he does, there's a commotion on the streets of his apartment block preventing him from getting to his mother.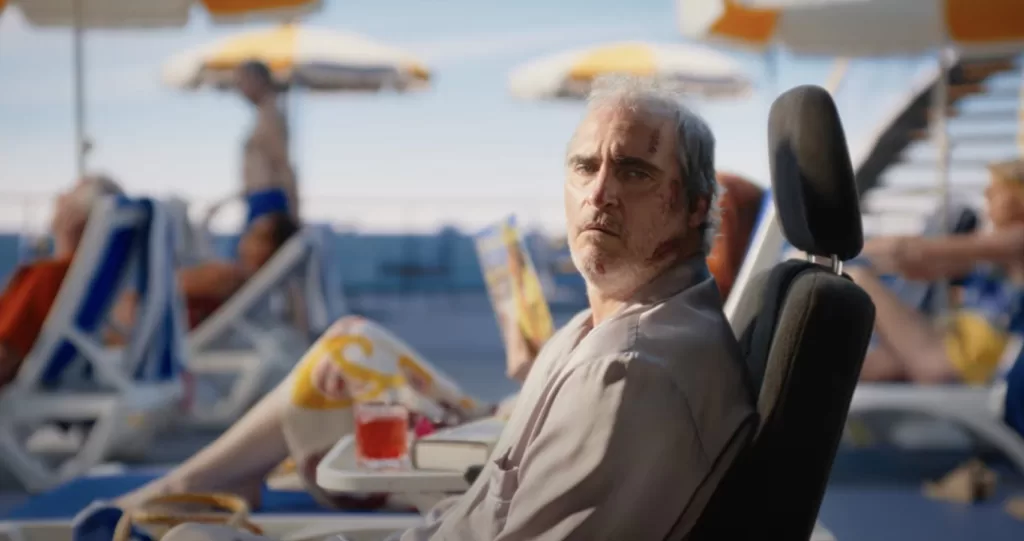 Themes and expectations
At the mid-point of the trailer, the realistic chaos adopts a new fantastical world setting that is picturesque and colourful. The sequences mirror the set of a play. We see Beau at four different points of his life. Two of these versions we are introduced to at the very beginning of the trailer. One of which we can expect to be the protagonist whose story we are following through this venture. The other Beau, in his youth, witnesses a long journey ahead of him.
The two other generations of Beau can only be pictured in the dream-like setting of the trailer. The eldest version of Beau, and the version who dons a cowboy hat. This latter version is seen to be the individual traipsing through a number of scenic backgrounds.
Given Aster's background in handling themes of trauma and family grief, it is not arbitrary to assume that this film will also deal heavily in those. It is possible that these four different stages of Beau's life are symbolic of the barriers Beau faces that keep him from seeing his mother. This is emphasised in the line mid-way through the trailer, "feeling sad about going home, Beau? It must feel totally unreal." It is likely a subtle nod to the internal struggle that Beau faces, and the childhood trauma is portrayed and masked in metaphor.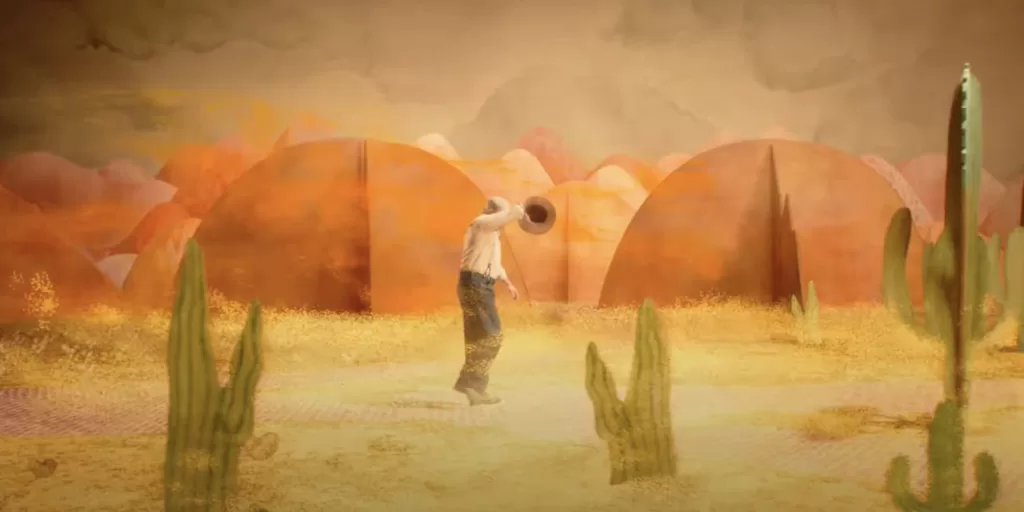 Beau is Afraid cast
The cast of Beau Is Afraid is entirely rich in talent. As previously mentioned, Joaquin Phoenix is leading as the protagonist Beau. Phoenix, who previously earned himself an Academy Award for his depiction of Arthur Fleck in 2019's Joker, has a challenging role in portraying Beau at four separate stages of his life. We can expect some CGI aging and de-aging here, but as one of the best actors of our generation, we're in safe hands.
In an extremely exciting turn of events, the production is set to have Broadway's finest, Nathan Lane, as one of the lead characters alongside Amy Ryan. Joining Phoenix as one of the finest actors of our generation, Lane has a rather small portfolio in terms of filmography. However, his experience on Broadway is enough to prove his over-abundance of talent. Lane is in the 2005 stage-adaption of The Producers alongside Matthew Broderick, and his performances on stage have collected him three Tony Awards.
We also see a brief shot of fellow Broadway actor, Richard Kind. The re-migration of stage actors to film is an incredibly wise decision. It's a breath of fresh air to see film productions utilising Broadway actors more, as it cannot be denied there is a versatility amongst these actors that Hollywood seems to be severely lacking.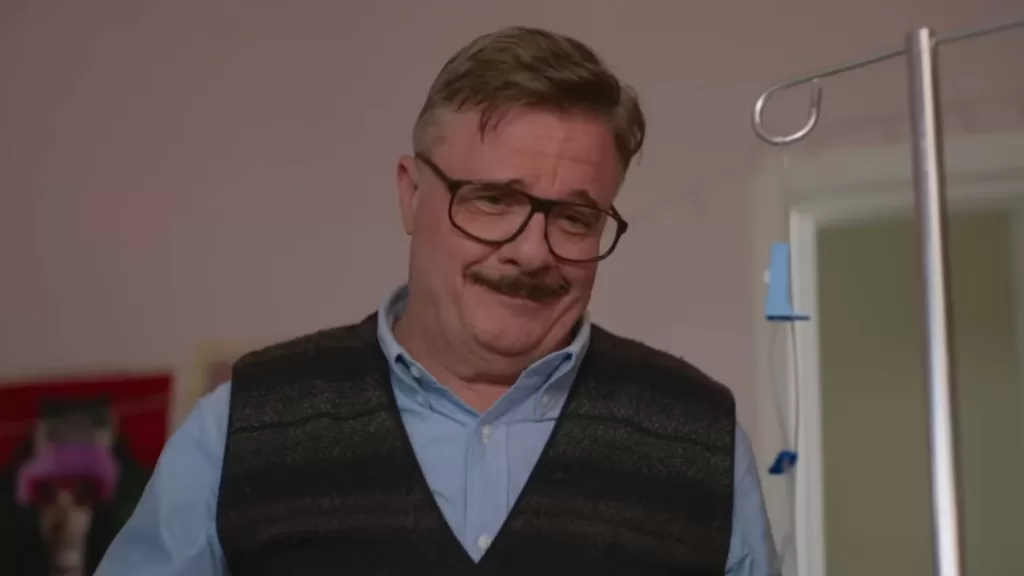 Beau is Afraid release date
The trailer gives very little away in terms of what to expect from this independent production, but we can absolutely anticipate a dark comedy horror that is laced with metaphor and symbolism. Aster's previous work suggests that we should not stray away from themes of disillusion. We have one thing in common with Beau: we're in for one hell of a ride.
Beau Is Afraid is set to release in US theatres on April 21, with a UK date still to be confirmed.
Reach out to us on our socials to let us know what you think, and remember to turn notifications on to keep up to date on the latest news and entertainment.