This was a year of colossal cheers and jeers, so how in the visual hell can we narrow down the top 10 2022 entertainment moments?! An excruciating task indeed, but nerds and cinephiles never shy away from a challenge. (We stare at it with the stink eye from across the room and tweet about it.)
Are the Agents of Fandom cheeky enough to tackle such a task? Of course! We laugh in the face of danger and offensive, bottom-feeding movies (Thor: Love and Thunder, we're looking at you.) At AOF HQ, there was Greco-Roman wrestling in comic book singlets over these choices. Spirited fisticuffs broke out that only two dorks with Coke-bottle glasses could make a fight look. It was a moment of the ages.
And then, when the hoopla was over, we all sat together, played God of War, and missed each other's hands on attempted high-fives. Yeah, that's how narrowing down this behemoth list came to be. You're welcome!
Here are the Top 10 2022 entertainment moments.
---
10. The Revolution Continues
Few things created unseen benefits during COVID's wrath on this world. However, one major aspect of the pandemic was it forced enterprises to reinvent themselves–especially movies. What happened with the streamers out there created one of the most terrifying top 2022 entertainment moments. At least for the monster entertainment corporations. Hence, streamers have production houses in an MMA chokehold for viewers.
Streaming has been a thing since 2005 when YouTube showed up. But life didn't change until Netflix began creating original content in 2013. Since then, all streamers began chiseling away at a piece of that pie. In 2018, 28% of people "strongly preferred" to go to a theater. Yet, in June 2020, 36% of people "strongly preferred" to stream a film from the comforts of their couch.
Theaters will not die. The statistics don't say that, but they confirm that original content keeps folks at home often. The art of storytelling is being painted everywhere now.
9. Projects That Ate Us Up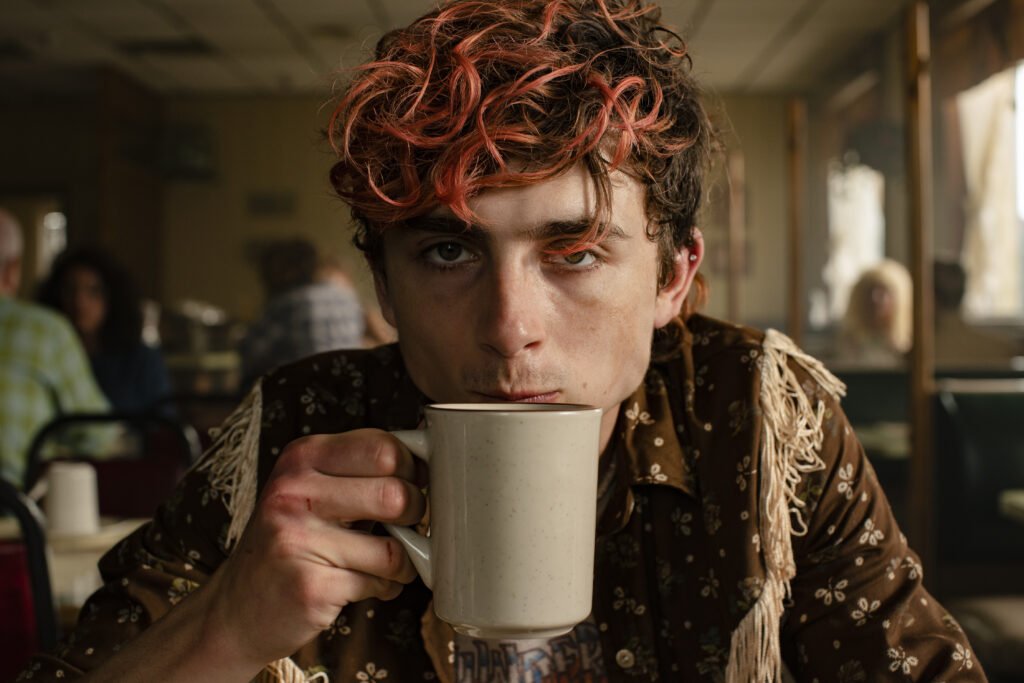 What was it about 2022 that made this year the one where Hollywood would focus on cannibalism? Like, the cannibalistic community decided it was their turn to be woke. It was time to speak up instead of shoving Aunt Beatrice's forearm in the BBQ sauce, so we were treated to the following self-buffet:
The hell?! Whatever Nostradamus saw that becoming a trend in Hollywood needs to get a Twitter handle fast! Countless DMs are coming about lotto numbers.
8. Ain't Nothing But a Hound Dog
The stills were revealing. The trailers were riveting. Still, no one knew Austin Butler would do that. He made one of the top 2022 entertainment moments with relative ease! Everything was polished and pressed, from his bedazzled jumpsuit collection to the gyrating hips of stage fright, not for the love of dance. Well, all except the frenetic script. Baz Luhrmann's pacing jumped around more than a kangaroo.
Yet, despite his efforts to throttle his film, Austin Butler's star became a glimmering nova. That performance will earn consideration come award season because you couldn't help falling in love with him. (Okay, that was forced. My bad.)
7. Skywalker Who?
Disney+ and Lucasfilm LTD had a few delightful ideas to continue their rather sizable footprint in the sci-fi space. The Mandalorian is good TV, but fans were getting a little fatigue. Then, we saw The Book of Boba Fett, which farted and fell down. The Obi-Wan Kenobi origin story was refreshing and gained a little trust back. All that led to the biggest surprise from Star Wars since we discovered Luke's Daddy issues.
Andor, starring Diego Luna, was dynamic storytelling about a thief trying to fly away from his past and going full warp speed into his destiny. No one expected a "non-Skywalker" or "sans-Force" series to be that good, but it was. The faithful were here for it and any other iteration Disney+ throws in our direction. Thank George for this series!
6. Look Who's Not Talking
This was awful news for action movie fans because Bruce Willis, 67, was forced to retire. If that guy is forced to do anything, it will be among the top 2022 entertainment moments. He is an icon, most notably as Detective John McClane in the Die Hard franchise. From summer blockbusters to straight-to-DVD flicks, he has done it all.
In an awful twist of fate, his career was taken from him with a tragic diagnosis of aphasia. It impacts his cognitive abilities, like memorizing a script or even speaking. We lose a cinematic foundation in Willis, and his type of versatility and coolness will never be again. He will be forever missed, even though he's still here. So sad.
5. The WBD Olympics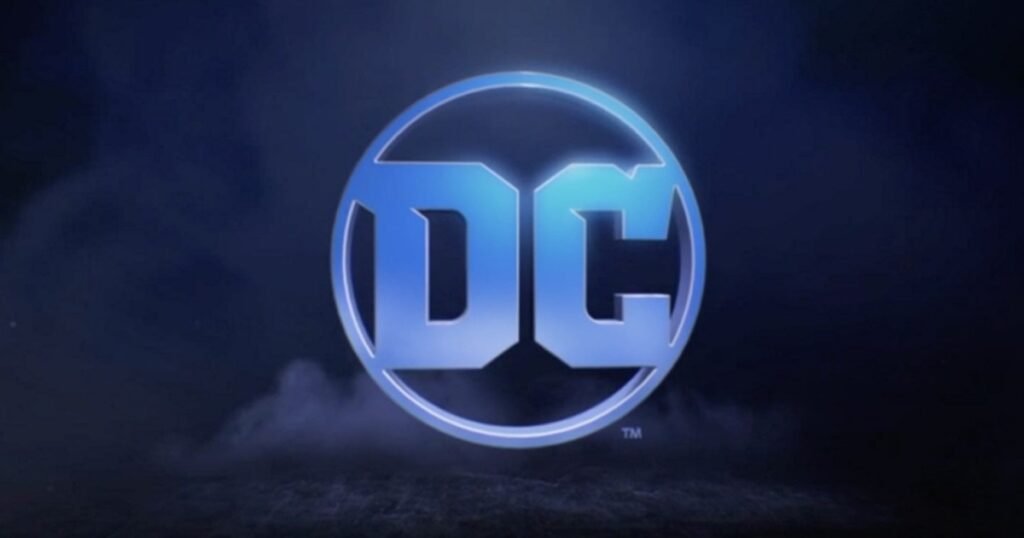 How often does this conversation have to take place for fandoms to begin to shut up and let Warner Bros. and DC Comics make movies? Well, if you watched everything during 2022, that answer is a resounding, "When they finally do something right." What a ridiculous year for–and from–legitimate professionals in this industry. How's this for a record of accomplishment:
Things were looking up with a triumphant vantage point, The Batman from Matt Reeves and Robert Pattinson, who shut down all haters with his mercurial take on Bruce Wayne
And that was followed up by DC's League of Super-Pets because everyone was asking for a take on Krypto's heroic defense of Earth, right?
Ezra Miller ceased being The Flash and began molding into a flash in the pan with his utterly bat-ess crazy actions.
Batgirl was in the editing bay can–a $90 million film, complete! And then, in an unprecedented and totally irresponsible move, Warner Bros. put it in a trash can for nothing more than a tax write-off for WBD.
Walter Hamada was the supposed last of WB turds floating in the moat that surrounded David Zaslav's fiefdom that was finally put out to pasture
Dwayne Johnson finally brought Black Adam to the screen and ushered in the Justice Society. He even brought Henry Cavill back as Superman!
Then, David Safran and James effing Gunn took over as DC Studios' co-CEOs. Unfortunately, that meant Zack Snyder's creative juices needed to dry up.
Regretfully, that meant Gal Gadot was sent packing, Ben Affleck could suck it, and Henry Cavill's reintroduction to DC was the shortest-lived cameo in nerd history. But hey, we still have Jason Momoa and Ezra Miller for another year. So, there's that.
Give Safran and Gunn a chance to impress us. Showing up made them one of the top 2022 entertainment moments. What they do will certainly be among the top 2023 movie moments. They rarely miss and can create nerd euphoria, so give peace a chance!
4. Take Off!
After multiple delays and 40 years, Tom Cruise brings us the long-awaited sequel of Maverick and his crusty attitude and jet-setting career. Then came the unthinkable $1.5 billion later! It was a visually stunning and emotionally gripping film, burying the original in its jet wash. Top Gun: Maverick has already cemented itself as one of the best sequels of all time. But this is the sequel to an action-packed schmaltz fest teeming with sweaty guys playing volleyball. That had the bravado and legacy to pull this off. So impressive. And then came this…
3. The Iceman Cometh
Sometimes, Hollywood can surprise you. Off to the movies, fresh off your cell phone looking for Easter Eggs, and then BOOM! A scene you never expected takes place, leaving you in awe. That was the scene with Admiral Tom Kazansky and Captain Pete Mitchell. Through a tool as simple as texting and another as complex as spoofing Val Kilmer's past on-screen scenes, we got Kilmer's voice back!
It was moving. They shared a vulnerable moment about being a leader and a friend. And there have been random stories stating some of it was ad-libbed. Throat cancer took Kilmer's voice away. In a wonderful dose of irony, his voice also gave it back. Top Gun: Maverick deserves the laudable praise it received and may continue to do so into Award Season.
2. That Oscars Bitch Slap
You knew this was coming. One (not-that-great) joke about a buzzcut became a full-throated attack on alopecia, causing Will Smith to feel invincible. Only after he took center stage to pimp slap Chris Rock, his stock plummeted immediately. Sure, he won Best Actor for his triumphant role in King Richard later that night. His consolation prize was a 10-year suspension from the Academy.
The petulant act of "chivalry" overshadowed what should have been a fantastic moment for Questlove and Summer of Soul. Now, all people remember is "Love will make you do some crazy things." Yeah, it does, Will. Unfortunately, it doesn't help us forget those things.
1. Changing of the Guard
Summer blockbusters. Eight-figure salaries. Fandom attendance. This is the trifecta of what makes one of those films successful. That was until this past year. Among the top 2022 entertainment moments was the force of nature indie films posed on the typical commercial fare. Tick them off and look what happens:
Everything Everywhere All at Once (A24)
Speak No Evil (Profile)
The Whale (A24)
Resurrection (IFC)
TÁR (Focus)
Emily the Criminal (Vertical)
Aftersun (A24)
Bones And All (MGM…yes, it's an indie)
The Inspection (A24)
Women Talking (Plan B)
Armageddon Time (Focus)
All Light, Everywhere (Super LTD)
Great Freedom (MUBI)
There are several more where those came from, but did you notice a trend? There is a salient truth connecting all those indies in the filmmaking ethos–they are all incomparable films. Each has a unique POV that will make you sit for the entire movie glued to your seat with anticipation of what's next. Massive national releases lack that kind of strength.
Stop sleeping on indies. These movies are here to stay and will continue to dominate. (P.S. When is A24 going to stop being considered independent? This is a studio that can slay anything in its path.)