Before Marvel could assemble The Avengers for the very first time, there was one more quintessential piece to add to the puzzle. Five of the original six Avengers had already appeared on-screen by this point, and the time had come to establish the best team leader anyone could ask for in 2011's Captain America: The First Avenger. This film is often viewed as the weakest link within an exceptional trilogy, and while that may be the case, it's undeniably one of the best origin stories in superhero movie history.
If you're an MCU fan who's itching to revisit a Steve Rogers (Chris Evans) story, Captain America: The First Avenger probably falls pretty low on the list, below the direct sequels Winter Soldier, Civil War, and several other Avengers team-up movies. But this film serves as a beautiful reminder of why so many people fell in love with Captain America in the first place, before he was a part of the team we all know and love. Featuring a ridiculously strong supporting cast, hard-hitting emotional beats, an inspiring score, and some fun action to boot, Captain America: The First Avenger deserves much more praise for everything it accomplishes.
Captain America: The First Avenger review—a strong, well-rounded MCU film with a little something for everyone
One of the things that makes Captain America: The First Avenger so interesting is that the entire movie is essentially a flashback. This is a remarkably smart choice from director Joe Johnston and writers Christopher Markus and Stephen McFeely, especially considering Captain America appears to die near the end of the movie. It was a given that Steve Rogers was going to be a crucial part of the MCU future, so there was no need to pull a fake-out death that was obviously going to be undone with future appearances. The intro and ending sequences featuring Nick Fury (Samuel L. Jackson) and other S.H.I.E.L.D agents add a layer of connectivity that feel incredibly rewarding.
Where Captain America: The First Avenger excels the most, however, is with its supporting cast. Arguably the strongest supporting cast in any true solo outing, this movie is jam-packed with outstanding performances that extend past the first few names on the call sheet. Tommy Lee Jones gives a particularly convincing performance as Colonel Phillips, and Hugo Weaving, Hayley Atwell, Sebastian Stan, and Stanley Tucci are all phenomenal in their roles. Unfortunately, not everyone gets as much screen time as they deserve, but this is not an indictment on the film, more a compliment for a cast that, simply put, has no weak links.
At the head of this star-studded cast is the only one who could have taken a hero like Captain America, who many outside the comic book world were unfamiliar with, and turned him into a global icon and household name. There is a certain unbending moral code that must accompany a portrayal of Steve Rogers/Captain America, and Chris Evans has this trait in spades. Even before the super soldier serum courses through his entire body, there's never a doubt that he'll stand up in the face of evil and do the right thing. Evans' charisma is why the character of Steve Rogers works, and he plays the role in this film as if he's been doing it for years.
There is a fascinating parallel between Dr. Abraham Erskine in Captain America: The First Avenger and Yinsen (Shaun Toub) in Iron Man. Both play minor roles in terms of screen time for their respective heroes, but can also be largely accredited with setting these heroes on the path of righteousness. Although they suffer unfortunate, early deaths, Steve Rogers and Tony Stark (Robert Downey Jr.) gain a sense of responsibility from their passing — a burning desire to prove their former mentors were right to believe in them. Storytelling devices and parallels like this are part of why the MCU built up such a passionate fan base so quickly.
Both the score and the sound design serve as crucial elements in Captain America: The First Avenger, which the film really leans into to find its identity. Those signature notes of the score from composer Ramin Djawadi have gone on to become some of the most iconic in filmmaking history, accompanying Steve Rogers on the most integral steps of his journey until the very end. But, for this movie in particular, the sound design stands out with unique authenticity. There's a discernible difference for each piece of equipment, from the Vibranium shield and the Hydra weapons, to regular bullets bouncing off different surfaces. All 40 people credited with sound design deserve their flowers.
One of the more surprising aspects of revisiting this film for the first time in years is the humor. Never in an MCU film has there been so much light-hearted, easygoing humor that lands every single time. Nothing feels forced, it's never painfully apparent when you're supposed to be laughing, just hilarious jaunts sprinkled in throughout which add a delightful touch to an otherwise stoic movie. The outstanding supporting cast is part of what ties the humor together so seamlessly, each striking a nice balance between humor and solemnity.
What Captain America: The First Avenger manages to accomplish on the emotional spectrum is nothing short of extraordinary. As aforementioned, the entire movie is a flashback — the audience is aware that Steve Rogers survives, but that doesn't make his goodbye to Peggy feel any less consequential. Although Steve survives, his chance at a normal life with Peggy is gone, which makes his reawakening that much more devastating. The film does a phenomenal job establishing and building out relationships that the audience longs to see Steve have forever, yet another credit to the storytelling from the early days of the MCU.
The legacy of 'Captain America: The First Avenger'
The impact of Captain America: The First Avenger is that it introduced the hero who would go on to become the second most consequential figure in the Marvel Cinematic Universe. Chris Evans as Steve Rogers is on the pantheon of the greatest superhero castings of all time, and the MCU would have never gone on to become the juggernaut that it is today if not for him taking on the role all those years ago. This film is also to thank for having Bucky and Peggy in the MCU, two figures who are pillars of support in Steve's life and also important characters in their own regard.
By this point, Marvel was already running towards its first colossal team-up effort in The Avengers, but Steve Rogers was the last piece needed to complete the team. The evil Nazi organization, Hydra, also makes its MCU debut here, and as we all know their impact extended further than anyone could've imagined. This film's legacy is weighed down slightly because the second and third outings in the Captain America trilogy are some of the highest-quality comic book movies ever, but Captain America: The First Avenger deserves to be held in the same regard as the sequels that follow it.
'Captain America: The First Avenger' was the last step before reaching a colossal milestone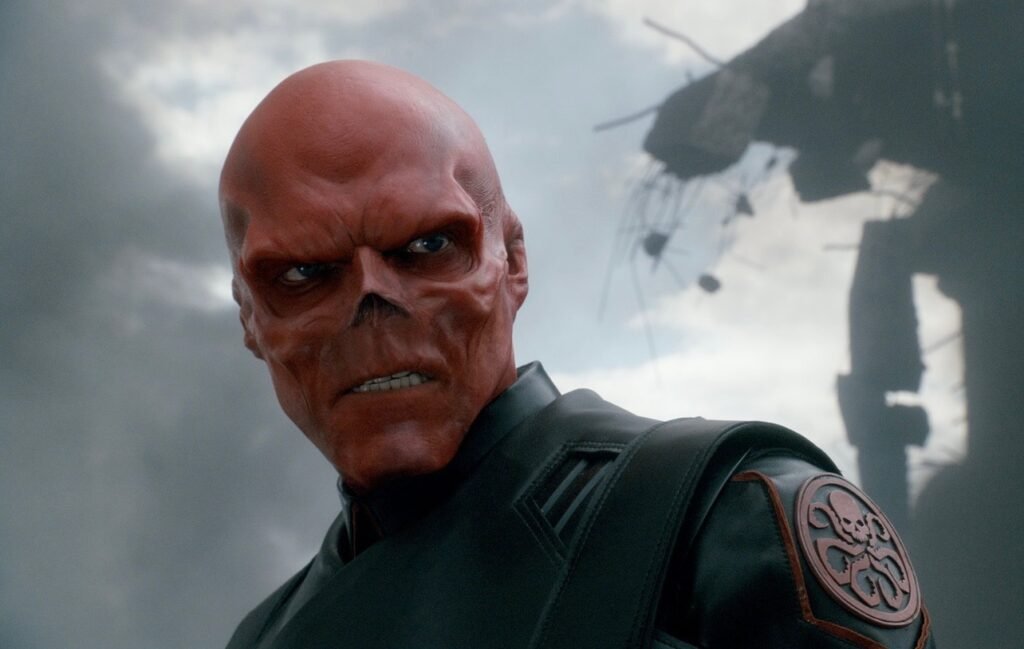 When Colonel Phillips looks Steve Rogers in the eyes and says, "I asked for an army and all I got was you. You, are not enough." there's a level of foreshadowing for this film and the MCU at large that adds so much weight to that line. Marvel has always been great at leaving gifts behind for long-term viewers, things to refer to once you have added context. The metaphor that Steve Rogers isn't enough is especially present in Captain America: The First Avenger, and is proven wrong the first of many times.
Like many of the other Phase 1 movies, it had been quite a while since I revisited this film, and it's been the most pleasant surprise in contrast to how I remembered it. Captain America: The First Avenger is most definitely worth the rewatch to explore the origins of the man out of time, and to also inject yourself with a high dose of delightful friendship and well-crafted storytelling.
Captain America: The First Avenger fun facts
The first Captain America comic book, released in 1941 by Joe Simon and Jack Kirby, makes an appearance in the film.
Chris Evans' skinny body double from the earlier parts of the film, Leander Deeny, makes an appearance as the bartender at the bar in London.
Chris Evans and Sebastian Stan are actually the same height, and there was some camera trickery involved to make Steve look significantly taller post-serum.
Sebastian Stan initially auditioned to play Captain America, but was later selected to play Bucky Barnes.
Sebastian Stan was relatively new to the world of Hollywood while filming Captain America: The First Avenger, and was struggling to pay rent during production.
After earlier being in consideration to play Black Widow, Emily Blunt declined the role of Peggy Carter.
Follow the Agents of Fandom socials to stay up to date with all the latest details on our MCU rewatch and review series, continuing next week with The Avengers.
'Captain America: The First Avenger' Review
'Captain America: The First Avenger' Review
The Good
Amazing supporting cast
Evans' charisma
Great humor
Fun action
Strong emotional beats
The Bad
Weaker villain
Some of the effects haven't aged well