Grand Admiral Thrawn is arguably the most fearsome foe in the Star Wars universe. Although he is as sinister as they come, Thrawn isn't a force wielder like Darth Vader or Emperor Palpatine. Despite this, the diabolical intellect of the Imperial Admiral from Csilla has been a plague on the galaxy for years. He's a fan-favorite villain with his own novel trilogy, however, he is most known as the main antagonist in Star Wars Rebels.
Grand Admiral Thrawn: Heir to the Empire
Grand Admiral Thrawn is a totally different villain than what we're used to in Star Wars. He doesn't destroy his foes with power, but with intellect. While this is also the case with Emperor Palpatine, even he doesn't compare to Thrawn's cold, calculated nature. His lack of Force sensitivity doesn't hold him back whatsoever.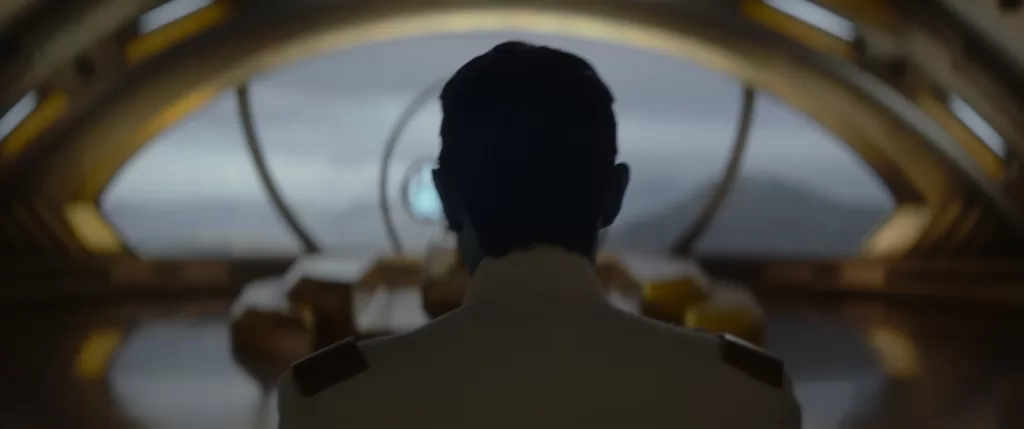 Aside from not using The Force, where he differs from the Sith is his lack of emotion. Whereas Darth Sidious and even more so Darth Vader and Darth Maul allow their feelings to dictate their moves, the Grand Admiral is strictly strategic. Thrawn's sinister demeanor and high-level intellect make him an incredible heir to the Empire.
His ascent to power greatly differs from his predecessors as well. Without the force, Thrawn rose through the ranks with his tactical genius and ruthless nature. Palpatine has agendas against specific groups and races, however, the Grand Admiral doesn't share his biases. His only motivation is power. While The Empire previously ruled with an iron fist, utilizing fear as their primary weapon, Thrawn emphasizes military strategy and loyalty. This is arguably his most fearsome trait.
The Sith consistently stab each other in the back. The Empire fell as their ranks were never on the same page strategically. Whether it's Maul, Vader, Sidious or those who came before them, there were always ulterior motives at play. If the new heir to the Empire gets his way, he won't be surrounded by the most powerful allies, but by the most loyal ones.
Lars Mikkelsen returns as live-action Thrawn
Although plenty of other antagonists are shown in the Ahoska trailer, Grand Admiral Thrawn will be the over-arching villain of the series. It was also announced at Star Wars Celebration 2023 in London who will play the character in live-action.
Despite having denied rumors many times in the past, Lars Mikkelsen will reprise his role as Grand Admiral Thrawn in the upcoming Ahsoka series and beyond. Mikkelsen voiced the character in Star Wars Rebels and will now bring him to life in live-action. This is a welcome relief for fans who have long hoped for Mikkelsen to continue portraying the role.
Star Wars Celebration 2023 excited fans everywhere with a plethora of thrilling news this year. With three new movies and multiple series incoming, the Dave Filoni-led Star Wars universe is about to hit the ground running. Throughout a period of time that'll include stories focused on Ahsoka Tano, Din Djarin, Grogu, Bo-Katan, the Ghost Crew and more, Grand Admiral Thrawn is set to become a menacing challenge for all of our favorite heroes.
For more coverage of SWCE and breakdowns of all the Star Wars announcements, be sure to follow the Agents of Fandom on socials.