This piece was written during the 2023 WGA and SAG-AFTRA strikes. Without the labor of the writers and actors currently on strike, the film being covered here wouldn't exist.
Christopher Nolan has captured magic once again. His latest directorial feature, Oppenheimer, stars Cillian Murphy, Robert Downey Jr., Emily Blunt and a barrage of A-list stars. Opinions may vary on Nolan after his last outing, Tenet, proved to be a mixed bag for fans and critics alike, but any remaining doubt can now safely be silenced.
Oppenheimer feels more like an achievement than it does a movie. To bring together this many moving pieces and tell a story so simultaneously poignant, but also inspiring and important is a feat that will be studied for decades to come. Oppenheimer takes the best cast ever assembled and delivers a generational movie experience, all driven by a career-defining performance from Cillian Murphy.
Oppenheimer review: the film of the decade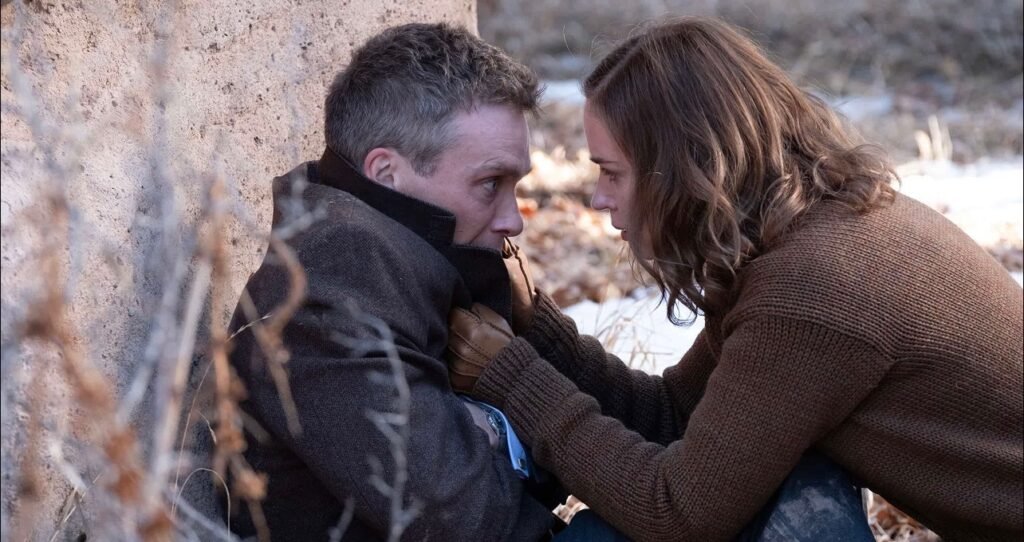 Coming in at a colossal three-hour runtime, Oppenheimer wastes no time in laying the groundwork establishing a strong foundation to build around the central characters. Christopher Nolan understands if you want the audience to invest in these characters, you have to give them a reason to care. Similar to the sun in our solar system, J. Robert Oppenheimer is at the center of this story, and it's up to Cillian Murphy to bring his journey to life.
I could sing Murphy's praise from the mountaintops nonstop for the next year, and it still wouldn't be enough. Make no mistake: this performance is not just incredible, but one of the best in filmmaking history, period. From the opening seconds until the closing credits, Murphy portrays motivation and determination alongside a fear of grappling with devastating consequences on unparalleled levels. This is the performance of a lifetime, and it will be an all-time snub if anyone else comes away with the Oscar for Best Lead Actor.
However, Murphy isn't the only one at the top of his game. After his many years with the Avengers in the Marvel universe, it's easy to forget Robert Downey Jr. is a truly great actor, but this is a shining example of his sensational talent. Downey is one of the film's essential conduits for building tension and suspense. His character, Lewis Strauss, navigates through various interrogations and hearings with unsettling levels of confidence. Downey has a considerable amount of screen time, and gives his most eloquent performance yet in the best film he's ever made.
Oppenheimer is a filmmaking accomplishment down to an atomic level
Aside from great performances, Oppenheimer offers all the accompanying feats for a movie focused on the creator of the atomic bomb. The sound designer knows what the audience expects in certain moments, and throws you off the scent to divert expectations. When you're expecting a bang, the silence is deafening, and in periods of serenity, the theater walls feel like they're going to come crashing down. Go see this movie in IMAX, and expect your heart to skip a beat more than a few times.
The cinematography and camera work is where the film sneakily brings a lot to the table. While there may not be many wide shots of beautiful landscapes flush with color, the close-up shots in the most emotional moments amplify the feelings like an IV straight into the heart. There are no coincidences, there's something to decipher in every single frame. If the camera lingers on anything for even a brief second, or revisits a previous shot bringing another character into focus, there's a reason for it.
Although most of Christopher Nolan's films are widely beloved, there's a common complaint that they can be a bit hard to follow. Oppenheimer is anything but, and while this story is definitely not designed for the undeveloped and inexperienced mind of a child, there aren't any scenes that feel like they need a rewind to fully appreciate. This is a story about J. Robert Oppenheimer's life, all of his accomplishments, and the agonizing consequences that went along with that. Aside from a few dreams and visions scattered throughout, there aren't any complex interweaving storylines that are impossible to track.
Oppenheimer is Christopher Nolan's best work
While the cast does have major standouts, there are a few that deserve some love, even if just a footnote's worth. Emily Blunt, Matt Damon, and Alden Ehrenreich are all outstanding in their roles, serving as complex complimentary pieces to J. Robert Oppenheimer and Lewis Strauss' story that are also fleshed out in their own regard. Often times a movie has one identifiable weak link scrambled somewhere in there, but not Oppenheimer.
We're in the midst of a delightful summer of movies with Mission: Impossible-Dead Reckoning Part One now playing in theaters, and Barbie soon to follow. There's no better time to be a fan of cinema, so make sure to support your local movie theaters and get tickets for all your favorites!
Christopher Nolan's Oppenheimer arrives in theaters July 21. Follow the Agents of Fandom socials for all the latest news and reviews.
'Oppenheimer' Review
'Oppenheimer' Review
The Good
Impeccable sound design
Flawless story
Amazing performances
The Bad
Was a bit hard to hear dialogue at times