Hollywood's biggest night! The 95th Oscars are here, and we've got you covered with all the night's big events! From enchanting musical performances to tear-jerking award speeches, this year's Oscars are one to remember. Films like Everything Everywhere All at Once and All Quiet on the Western Front shine as the night's biggest winners!
Here is our recap and full results from the 95th Oscar's!
Animated Feature Film: Guillermo Del Toro's Pinocchio
On a stage as big as the Oscar's, animation is rightfully given it's time to shine. This year, the film awarded with the prestigious Animated Feature Film Oscar is Guillermo Del Toro's Pinocchio. This film is not only a retelling of the classic tale, but a masterclass in stop-motion animation—a genre in which Del Toro excels. Pinocchio is one of the best animated films of the year, reminding us all that animation is more than a genre, it's an art form.
Actor in a Supporting Role: Ke Huy Quan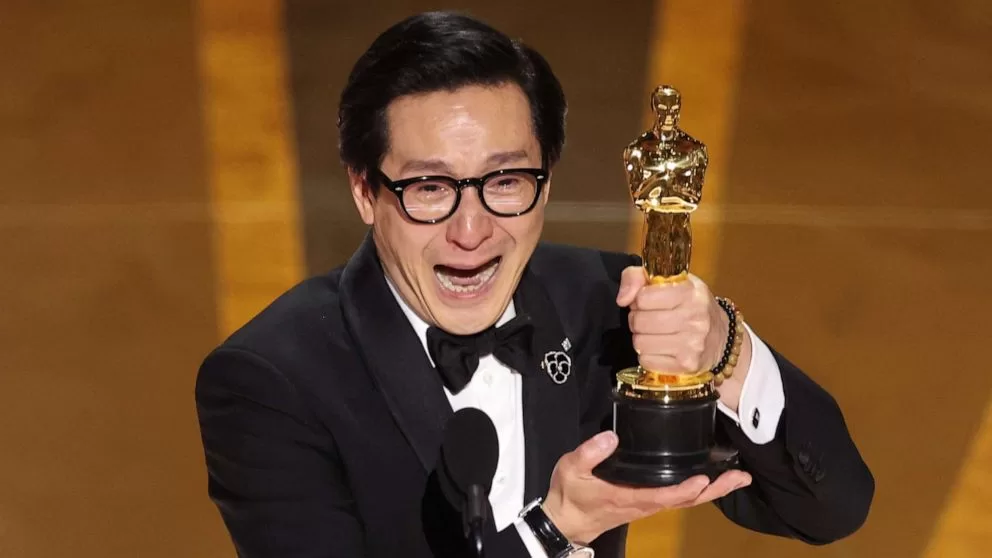 There is no better presence in Hollywood than Ke Huy Quan. When audiences saw Everything Everywhere all at Once for the first time, Ke Huy Quan became a household name. With one of the most authentic and charismatic performances of all time, Ke made it simple for The Academy and took home the Oscar for his performance in Everything Everywhere All at Once. Bringing tears to viewers around the world with his win, Ke left us with one euphoric message, "never give up on your dreams." Fans of the MCU can look forward to Loki season two, where Ke is playing a member of the TVA.
Actress in a Supporting Role: Jamie Lee Curtis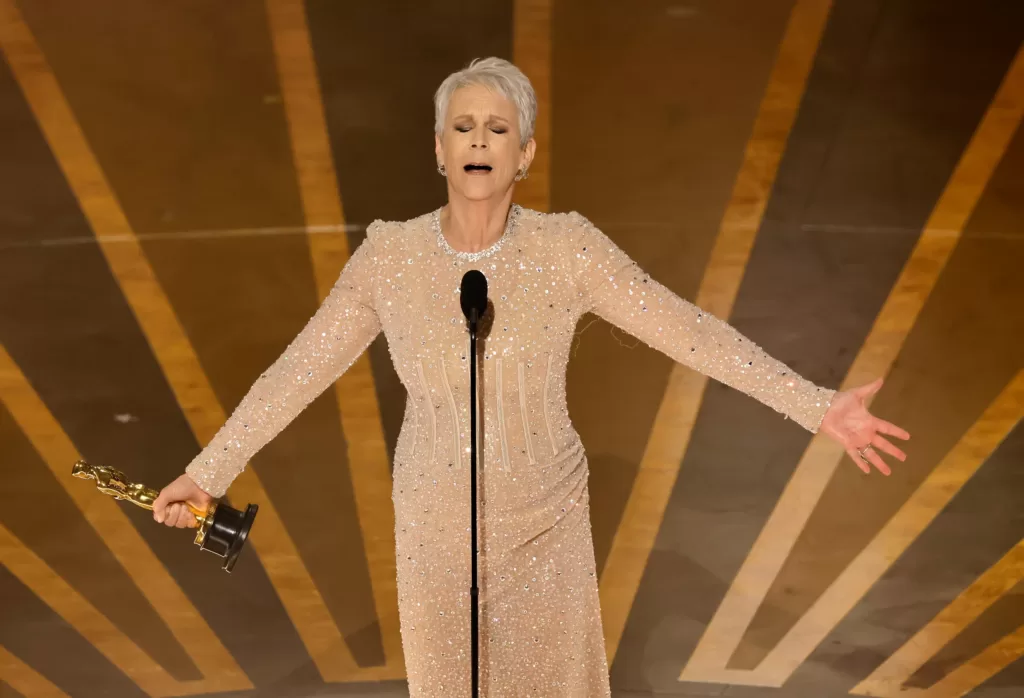 The Everything Everywhere All at Once train continues to roll with the Best Supporting Actress Category! The legendary Jamie Lee Curtis wins the honor in one of the most stacked categories of the night. To a lot of people, this win is a surprise; competing against the likes of Stephanie Hsu and Angela Bassett seemed to be an uphill battle for Curtis.
However, with an already legendary career, Jamie Lee Curtis put on an exceptional performance in Everything Everywhere All at Once, showing that even the most misunderstood characters are worthy of love. As Ariana DeBose said, "Jamie Lee Curtis is all of us," making this win one to remember.
Cinematography: All Quiet on the Western Front (James Friend)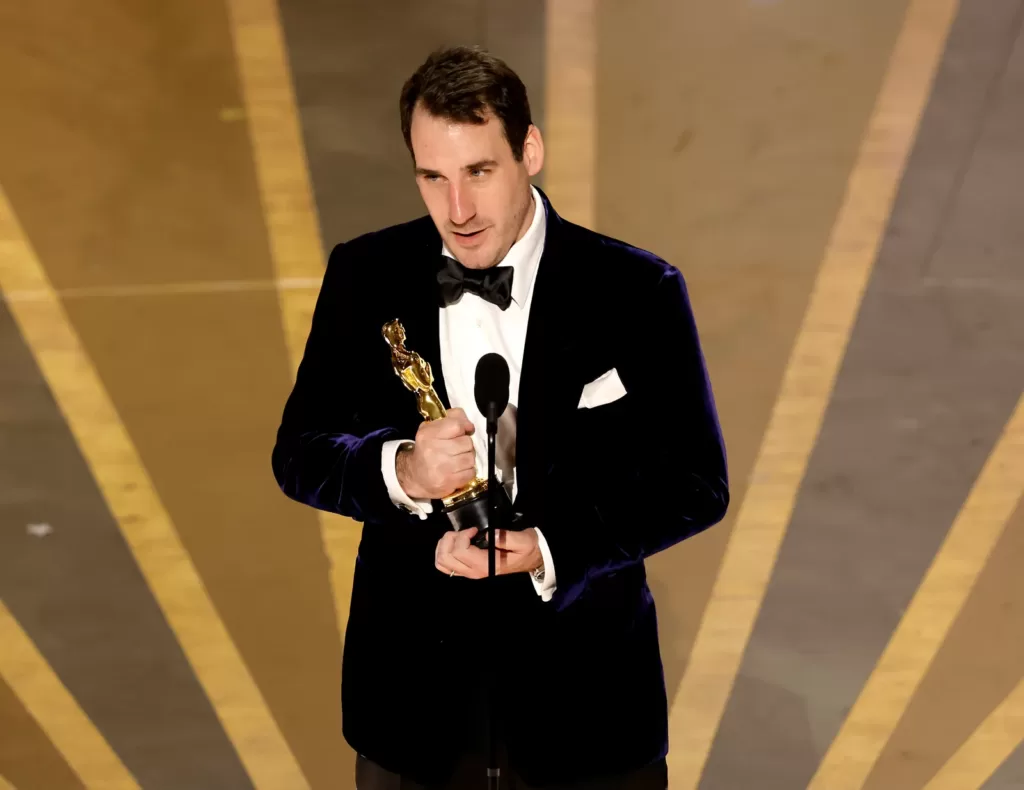 The award for Cinematography goes to films that grip you in, welcoming you into the film world, creating a complete cinematic experience. All Quiet on the Western Front does just that.
By James Friend, this film is an unparalleled example of what cinematography is all about. Breathtaking images mixed with encapsulating landscapes contribute to what is one of the most immersive movie experiences of the year, which makes it so satisfying that it takes home this year's Oscar.
Original Song: "Natuu Natuu" (RRR)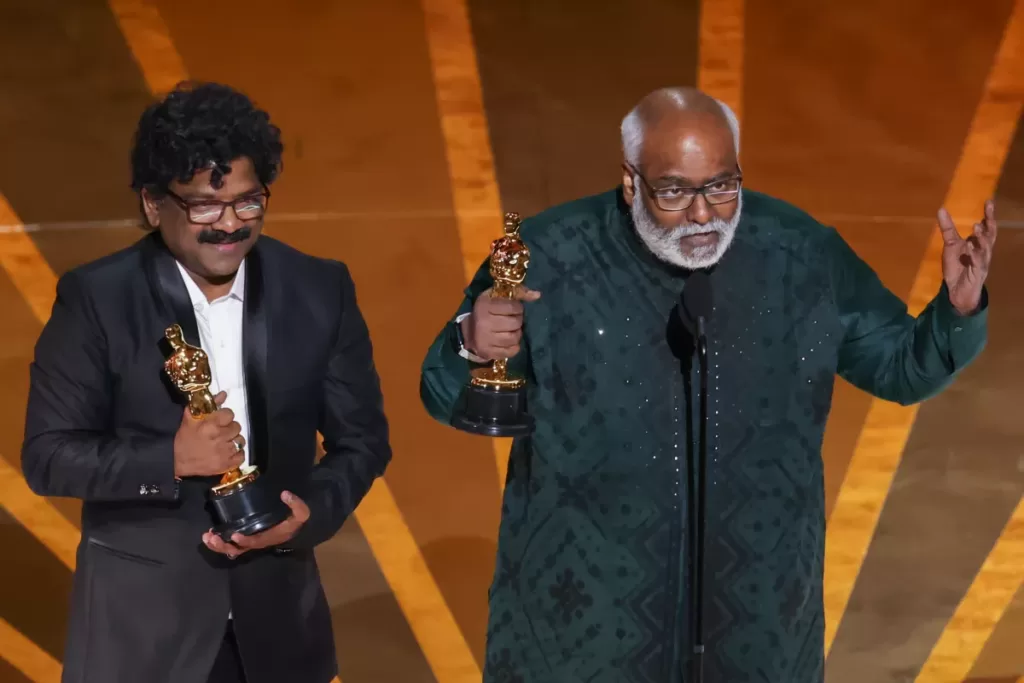 Nothing makes a song better than great energy, and good luck finding a song with better energy than "Naatu Naatu" from RRR and composer M.M. Keeravani. When performed during the show, the song brought loads of electricity and fun dances into the crowd.
This win marks the first Oscar awarded to Tollywood, as RRR continues to make history. Competing and winning in a loaded category like Best Original Song is no easy feat, making this win one of the most exciting wins of the night.
Directing: Daniel Kwan and Daniel Schneider (Everything Everywhere All at Once)
On an already massive night for Everything Everywhere All at Once, Daniel Kwan and Daniel Scheinert deliver yet another Oscar for the film. The pair rose to new heights in 2022, writing and directing one of the greatest films of all time.
This comes as no surprise, given the change in aspect ratio, sequences between the multiverse, and one of the most empowering and personal stories of all time. They gave up the opportunity to direct Loki to make this film, a good choice considering they left the night with a plethora of Oscars.
Actor in a Leading Role: Brendan Fraser (The Whale)
The comeback kid does it! After his performance in The Whale, Brendan Fraser is now an Oscar winner. Every word spoken in his performance radiates emotion. Alongside Hong Chau, Fraser gives a performance to remember that elevates The Whale in unmeasurable ways. This marks the 3rd award for A24 of the night, and it is well deserved.
After a long road, it feels great to finally be able to say "Oscar winner: Brendan Fraser."
Actress in a Leading Role: Michelle Yeoh (Everything Everywhere All at Once)
When Everything Everywhere All at Once was released in 2022, it was not long before the Oscar buzz for Michelle Yeoh began. In her role as Evelyn Wang, Yeoh brings a presence rarely seen in film. Not only is her delivery fantastic, but the evolution of it is even better.
She gives one of the most tear-jerking performances in recent memory—leading to her not only winning the award for Actress in a Leading Role, but being the first Asian woman to do so. This is her world, and we are just living in it.
Best Picture: Everything Everywhere All at Once
It is magical to see what Everything Everywhere All at Once has become. Not only did it win 6 Oscars, but it's one of the biggest Hollywood success stories of all time. The story of this film travels across the infinite multiverse and takes us to universes with hot dog fingers, and piñata people (these are even reductive examples). However, this is one of the most grounded and personal stories ever produced. With themes of growing up, living up to expectations, sexuality, family, acceptance, growing up in an immigrant family, and kindness, this film has something that everyone can relate to.
Produced by A24, the first major studio to sweep the major categories at the Oscars, this film is an emotionally powerful story that changed the lives of millions of viewers and set a new standard for Asian representation. Hats off to one of the most successful and deserved nights in Oscar history.
Other Winners:
Documentary Feature Film: Navalny
Live Action Short Film: An Irish Goodbye
Makeup and Hairstyling: The Whale
Costume Design: Black Panther Wakanda Forever (Ruth Carter)
International Feature Film: All Quiet on the Western Front
Documentary Short Film: The Elephant Whisperers
Animated Short Film: The Boy the Wolf the Fox and The Horse
Production design: All Quiet on the Western Front
Original Score: All Quiet on the Western Front
Visual Effects: Avatar the Way of Water
Original Screenplay: Everything Everywhere All at Once (Daniels)
Adapted Screenplay: Woman Talking (Sarah Polley)
Sound: Top Gun: Maverick
Film Editing: Everything Everywhere All at Once (Paul)
That's a wrap!
The 95th Oscars is one of the best Oscars in recent memory. Jaw-dropping performances from Rihanna and Lady Gaga, a decent hosting job from Jimmy Kimmel, and loads of audience favorites serving with looks make this a night to remember.
The Oscars are a love letter to film, but this year is different; this year shows love for the outstanding films that saved theaters following the global pandemic. Films like Top Gun: Maverick, Avatar: The Way of Water, and Black Panther: Wakanda Forever all take home hardware.
There is nothing more satisfying than seeing the people who work for years, or even decades, to make these movies receive recognition. This year's Oscars is a great example of this continued tradition, and fans cannot wait to see what next year brings!
What did you think of this year's Oscars? Let me know on Twitter, and make sure to listen to our this week's Fandom Academy for our reactions to the big show!