*The following is a spoiler-free review of Sweet Tooth season 2 but contains spoilers from season 1*
---
The Netflix hit Sweet Tooth is back for another season with all of our favorites, including Gus (Christian Convery) and Jepperd (Nonzo Anozie). The season 1 finale left the hybrid children separated from their guardians. With a new strain of The Sick raging and The Last Men seemingly in total control, the outlook for our protagonists is bleak.
The DC Comics characters created by Jeff Lemire from Sweet Tooth season 2 continues the media trend of special children and their guardians adventuring around the world. While they don't hit their mark on all accounts, the mysterious storyline and wonderful acting performances carry the season.
Sweet Tooth season 2 now streaming on Netflix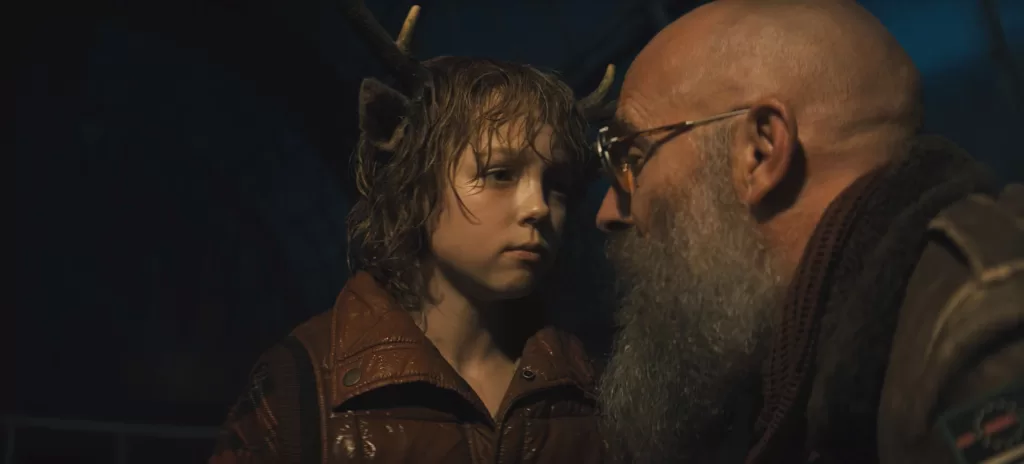 I thoroughly enjoyed the first season of Sweet Tooth. It hit on every single emotional beat while each episode left viewers on the type of cliffhangers where you just can't fall asleep, you need to catch one more episode. While Sweet Tooth season 2 doesn't disappoint by any means, it's difficult not to compare a story following a protector and their special child in a pandemic to a similar storied project like The Last of Us. The grading scale simply changed after HBO's release of the highly anticipated video game adaptation.
Sweet Tooth season 2 sets up a plethora of different storylines throughout. Unfortunately, so many of these teases are left with unsatisfying conclusions. While it's clear that many of them are pushed forward to a hopeful third season, even the payoffs that are granted don't always land. The plot bounces around from exploring the origins of the virus plaguing planet Earth, to The Last Men; and all the way around the various different characters introduced in season 1, as well as new ones introduced this season!
Too many stories, too little time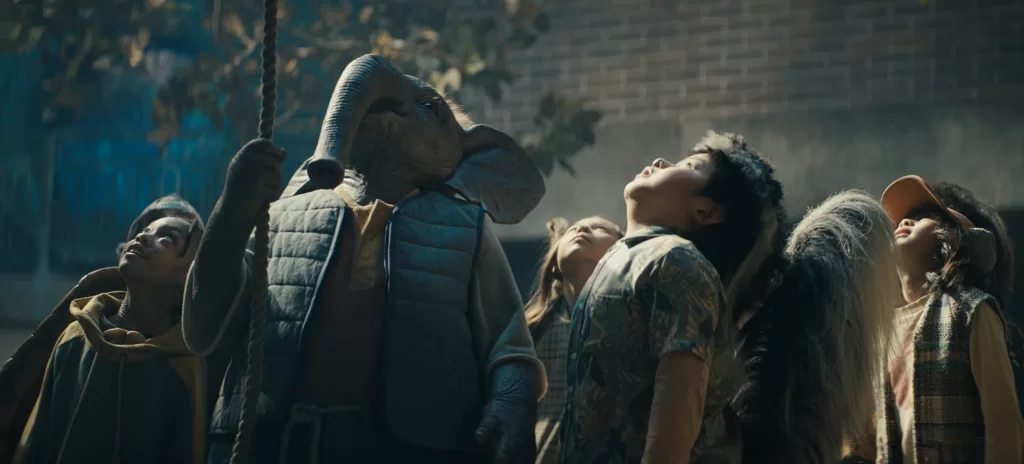 While all the stories individually are intriguing, the sheer volume of narratives they explore make it difficult to follow. Gus being trapped with the hybrids and working with Dr. Singh (Adeel Akhtar) to find a cure and stop the pandemic makes for an interesting storyline, but it's often clouded by the constant introductions of new characters who play small roles in the grand scheme of things.
Dr. Singh grappling with his desire for success while struggling to hold his family together is wildly intense. Jepperd and Aimee (Dania Ramirez) attempting to find their kids keeps you on the edge of your seat throughout. Bear (Stefania LaVie Owens) finding an unexpected path back to her crew provides many shocks and scares while we hope for her safety. However, all of these ongoing accounts, in combination with new stories being told of both the virus and The Last Men's origins, creates a quantity of storylines better served for a 20+ episode season.
Despite the flaws, when Sweet Tooth season 2 focuses on what the series does best, it shines. The deep dive into Jepperd's past is heartbreaking and makes it impossible not to invest in his return to Gus. It's the same for Wendy (Naledi Murray) and her mom Aimee, as the examination of the bond they share is the emotional core of the season.
It's not The Last of Us, it's not The Mandalorian, however, Sweet Tooth season 2 still makes for a great big-strong-dad-and-special-child story. It's clear multiple storylines were attempted to be pushed for a potential season 3 and others weren't paid off overly well.
However, the wonderful acting performances and emotional stakes of each individual character carry viewers through an enjoyable season. I'm hopeful Netflix renews this one for a third season, and am confident they can follow up this good set of episodes with an even better season three.
For more coverage of sci-fi and fantasy content, be sure to follow us on socials and check out the Agents of Fandom podcast!
'Sweet Tooth' Season 2 Review
'Sweet Tooth' Season 2 Review
The Good
Wonderful acting performances from the entire cast
Bond between Jepperd and Gus, Aimee and Wendy, is wildly heartfelt
General premise of the story is captivating
The Bad
Teases too many storylines that don't get resolved or get resolved in an unsatisfying way
Introduction of too many characters to an already crowded show when it isn't necessary