In recent years, WWE has had a hard time creating new stars. It's been over a decade since Seth Rollins and Roman Reigns burst onto the scene, and the company hasn't managed to build anyone up quite that effectively in the years since, until now. They've finally found someone who has the ability to reach those heights, and it's time to treat him as such and push LA Knight properly.
There's no way around it, LA Knight is a superstar. Through his own doing, the former TNA Champion has become one of the most popular figures on the entire WWE roster. Crowds regularly eat out of his hands, and there aren't many wrestlers in the world who can match his charisma.
The issue is, it seems that everyone is aware of Knight's main event potential, except for WWE. No matter how loud the crowd reactions are, Triple H doesn't seem convinced, and he's been left with very little to do this year. It's time for the company to push LA Knight to the stratosphere. He's earned it.
LA Knight deserves a bump after his feud with Bray Wyatt
If there were any doubts that LA Knight couldn't hang with WWE's top stars once he reached the main roster, his feud with Bray Wyatt quickly put them to bed. The two engaged in one of the most entertaining rivalries in the company following Wyatt's return. While the storyline was supposed to solidify his status as one of the biggest names in WWE, it was Knight who came out of it looking like a superstar.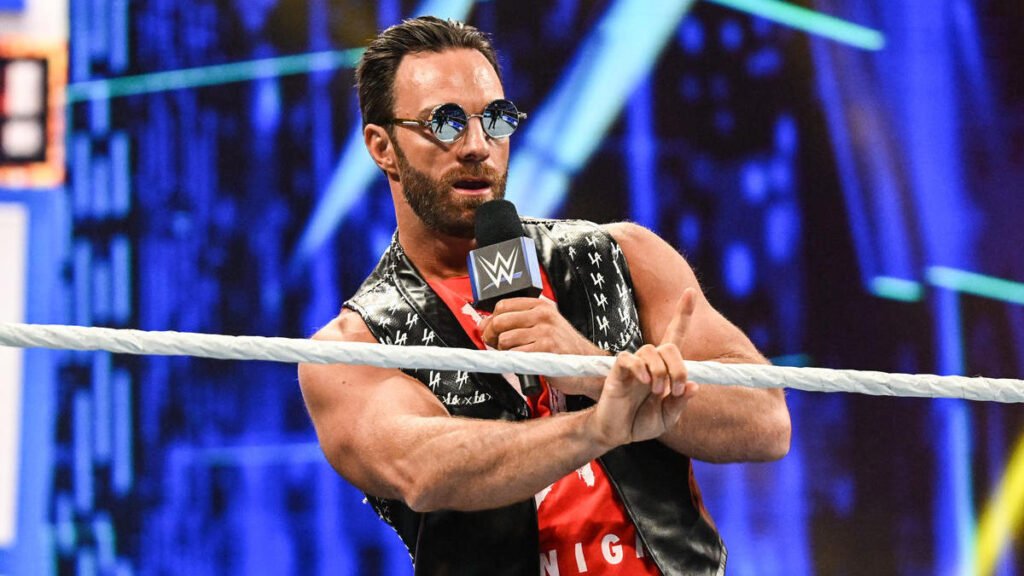 Sure, he comes out of it on the losing end, but the crowd reactions grew louder with each appearance, and despite his position as a villain, there are many who wanted him to emerge victorious against Wyatt.
Following the rivalry, the scene was set for WWE to push LA Knight to the next level, forging his path into the main event scene, but instead, they are giving him nothing of value. He's shown he has what it takes to be one of the company's biggest stars, but they didn't even give him anything to do at WrestleMania. That's right, while WrestleMania was in Los Angeles, they couldn't even find room for LA Knight. Just blasphemous.
Knight's stuck teaming with Rick Boogs
After months of floundering aimlessly, WWE finally gave LA Knight something of significance, but it was an immediate disappointment. Despite the majority of audiences wanting the 40-year-old to step up into the main event scene, the company decided to stick him in a makeshift tag team with Rick Boogs. The pair was defeated by the Street Profits on Smackdown.
It's a disappointing move, with many seeing the team as a sign of the company's reluctance to push LA Knight significantly. Don't get me wrong, Boogs is quite an entertaining figure himself, but his shtick works in small doses, and throwing the two together without any real semblance of chemistry is a recipe for disaster.
Fans are desperate for WWE to push LA Knight
As previously mentioned, WWE has done a terrible job at building stars recently, so the decision to ignore Knight's overwhelming potential and huge popularity with audiences is a baffling one.
Fans all over the world are desperate for WWE to push LA Knight and see him take the next step. All you have to do is look at the recent reactions on Twitter to the news about his tag team with Boogs to see how passionately fans feel about the former Eli Drake and his lack of stardom.
Knight's popularity is unavoidable and the chance to create their next megastar is on a plate for WWE, they just need to see what the rest of us have for months now. With Money in the Bank on the horizon, there are no WWE superstars more suited to winning the marquee match and carrying that all-important briefcase around with them than Knight. If the company is wise, they'll know what needs to be done. Push LA Knight to stardom!
Follow the Agents of Fandom on socials for all the latest WWE content.