Ah, life. Once believed to be full of beauty and wonder, it often evolves into anything beyond what we could have imagined. Hulu's new Tiny Beautiful Things series carefully depicts growing up as a hard enough journey in itself, let alone combined with the unexpected curveballs life throws at you along the way.
Tiny Beautiful Things is adapted from Cheryl Strayed's novel of the same title. Strayed is an executive producer on the series alongside names such as Kathryn Hahn, Liz Tigelaar, Reese Witherspoon, Laura Dern, and others. The power behind the camera seeps perfectly onto the screen, composing a love letter to those struggling in the world.
In an agonizingly powerful story, we follow Clare (Kathryn Hahn) on her healing journey after she previously suffers immeasurable loss and discovers herself in a newfound sticky situation. Her marriage is falling apart, her writing career is barely existent, and her daughter is pushing her away.
Clare spontaneously takes a position in an Agony Aunt-style column after turning to one for advice herself. The Tiny Beautiful Things series embeds these anonymous cries for help throughout every episode as Clare tries her best to apply her past life experiences in order to provide comfort and guidance to her readers.
Hahn charmingly demonstrates her character's present-day state of combined delusion and devastation, creating a beautifully imperfect portrayal of imperfection.
What would you tell your 22-year-old self?
Whilst providing this advice and reliving her past experiences, it is as if Clare is writing to her younger self. Loss, grief, marriage, starting a family… all of the themes Clare relays her opinion on are ones she has struggled with before.
Clare's past runs parallel with the present in the Tiny Beautiful Things series. As you grow older, naturally things surface that you wish you'd have known when you were younger; whether it is how to handle something better, or simply how not to appear in the wrong place at the wrong time.
A large part of grief can include torturing oneself with the past; overthinking and villainizing everything you have left behind, and finding new things to regret. Throughout the Tiny Beautiful Things series, viewers can deeply explore Clare's past alongside her. The healing journey we see Clare embark on transforms what she previously thinks to be her regrets, into triumphs, and allows her to embrace her mistakes. This part is so beautifully done.
Sarah Pidgeon's performance as a young Clare is phenomenal. Her pain and passion are constantly evident. The "healing your inner child" ideologies in the series will hit you right in the feels.
Families, eh?
In past and present, viewers are made aware of Clare's struggles with her family. Her relationship with her younger brother deteriorates soon after their mother's death, and her relationship with her father is non-existent.
The series beautifully demonstrates the toll such a loss can take on a family. Relationships once thought to be unimaginably breakable can fall apart, or be altered forever.
Cut to the present day, where Clare's marriage is on its last legs and her teenage daughter, Rae, is doing everything in her power to distance herself from her mother.
Rae has the one thing Clare would give everything to have; a mother. A mother that cares for her, loves her, and is there for her. Their relationship is strained, and viewers can undoubtedly feel Clare's ache and sympathise with her loss.
Family is a pivotal theme in the Tiny Beautiful Things series. Kathryn Hahn beautifully demonstrates both guilt and annoyance in this scenario. The determination to not let her family down is evident, but Clare has been in the midst of a broken marriage and the absence of a parent once before. She knows the pain this can cause her family all too well.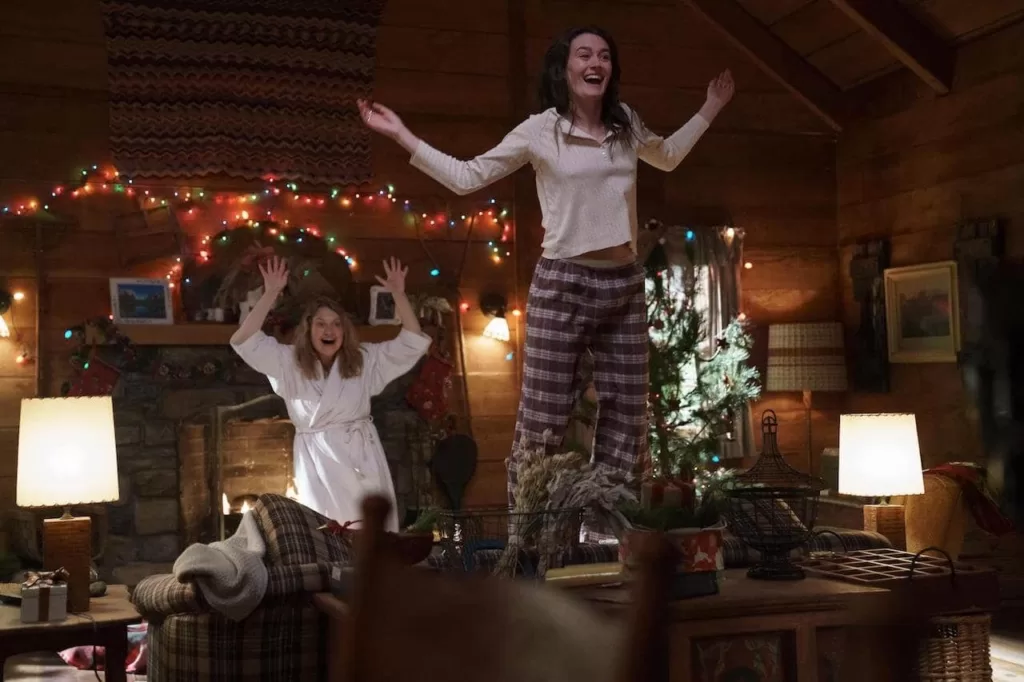 The Tiny Beautiful Things series will leave you devastated
Perhaps I should have led with this, but this show left me in uncontrollable tears. Even if these subjects haven't affected your personal life, Tiny Beautiful Things is just so powerful that you will intake every inch of heartbreak and ache. But, you will also indulge in the glimpses of joy and the delivery of one very important message: It's okay to be a mess sometimes.
Everybody's journey of grief and healing is different. It's okay to regret things and acknowledge your mistakes, but it is also okay to let go of the past and allow yourself to find new happiness.
If there's one thing you should do, whether you watch Tiny Beautiful Things or not—go and hug your loved ones. Tell the people close to you that you love them. You never know when you might not have the chance to again.
'Tiny Beautiful Things' Review
'Tiny Beautiful Things' Review
A beautifully powerful story with incredible performances and important messages.
A beautifully powerful story with incredible performances and important messages.
The Good
Phenomenal performances
Heavy themes tackled with care
Carries important messages
The Bad
I went through so many tissues that it's probably bad for the environment.